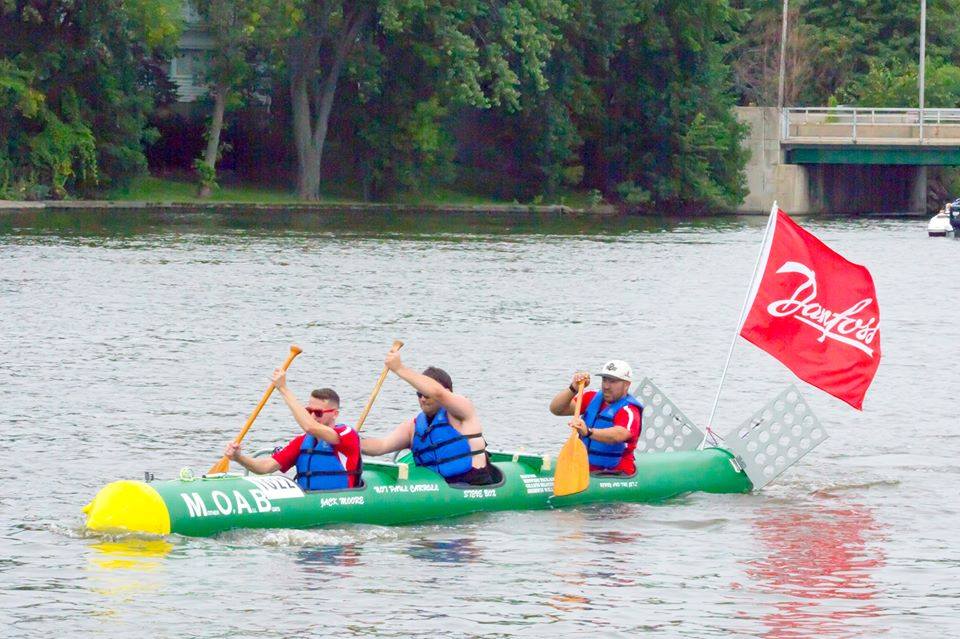 We chat with Ben Nguyen from Roscoe, an Anything That Floats Raft Race winner, on how to stay dry on August 12th.
Kev and I, along with our official sponsor Pub 815, are putting together a float for the 3rd Annual Anything That Floats Raft Race on the Rock River on August 12, 2018… well, kinda.
We are still looking for your crap, so we can get going on this thing. To see a list of what we need, visit here.
Since I'm getting a little nervous, I reached out to Ben, a Raft Race pro, to ask him a few tips and pointers.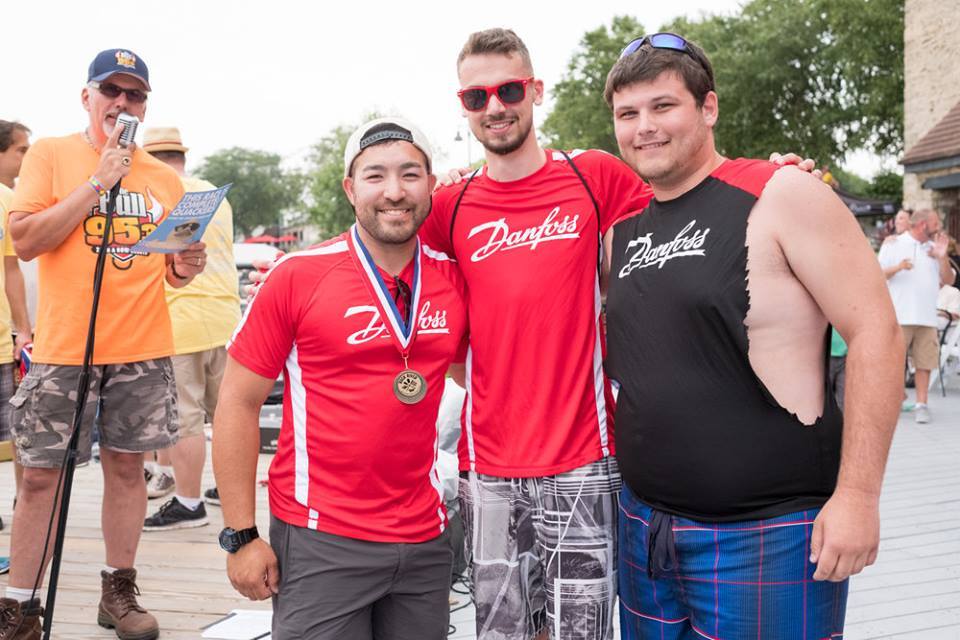 Hey! Look at that, that's Steve Summers from our sister station 95.3 The Bull on the mic! Hey Steve!
Lori: How many times have you participated in the race?
Ben: 2 times in the past. 2016 and 2017
Lori: Are you participating this year?
Ben: Yes, I am planning on participating for 2018.
Lori: What was your raft's name and what place did you come in?
Ben: M.O.A.B aka Mother of all Boats, 1st Place in Homemade Rafts for Speed.
Lori: What got you interested in the Anything That Floats Rock River Raft Race?
Ben: I am a very competitive person, likes to design things, likes to fabricate, and interested in seeing events that build history in the area.
Lori: How long does it take you to build a float and are you working with a team? 
Ben: For the 2017 float , we would work on the boat after work. It took about 1 month to fabricate it. A lot of local businesses helped us out with donations to get us floating. Everything from a trailer to helping form our nose cones out of sheet metal. We also had some strange logistics , like hauling 25 plus feet of pipe down from Wisconsin.
Lori: Best advice for making sure the float/raft doesn't sink? 
Ben: Make sure you have enough buoyancy. Make sure you test out your raft as well.
That sounds good to me Ben! Wish us luck, and I'll see you on the water. Promise me that if you see Kevin throw me off our raft, or if we start sinking, you will come save me!