Dustin Diamond stars in hilarious Insurance King commercials, now you have a chance to go behind the scenes of the castle and watch a commercial be filmed on set
If you've ever turned on your television or turned on the radio, I'll bet you are familiar with Insurance King commercials. They are full of hilarious celebrity impressions and maybe you've seen some of the latest commercials starring the one and only, Dustin Diamond.
One of our favorites is the "Dustin Diamond Gets a Date Online" commercials.
You may have noticed the newspaper he's holding in the commercial. Here's a little behind the scenes extra… did you know that the newspaper is printed with funny blurbs about the upcoming or already made commercials?!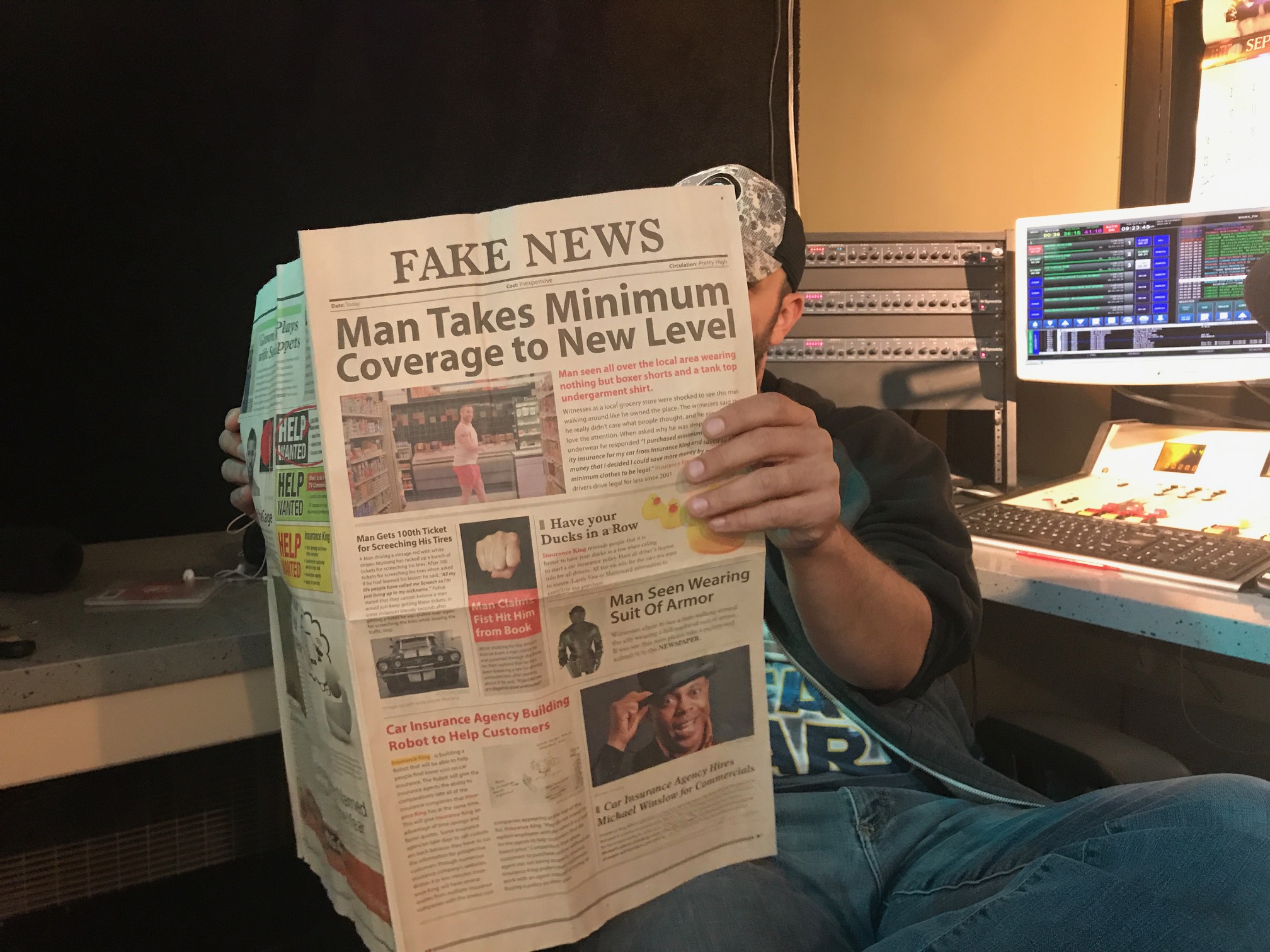 When digging deeper into Insurance King's YouTube Channel, we stumbled across this video:
Wait a minute, did Dustin Diamond just say what we think he just said? YOU have the opportunity to go behind the scenes at a filming of a commercial with DUSTIN!? How freaking cool is that.
To enter Insurance King's contest, simply follow his instructions. All of the specifics can be found on Insurance King's Facebook.
Kev and I sat down with The King himself and chatted about what it's like to make a commercial, working with celebrities on set and about the contest Insurance King is hosting. Plus Kev tries to impress The King with his 'duck in a blender' impression. Hear the full interview below:
There ya have it! If you happen to win the Insurance King Contest, can you take Kev and I with you?