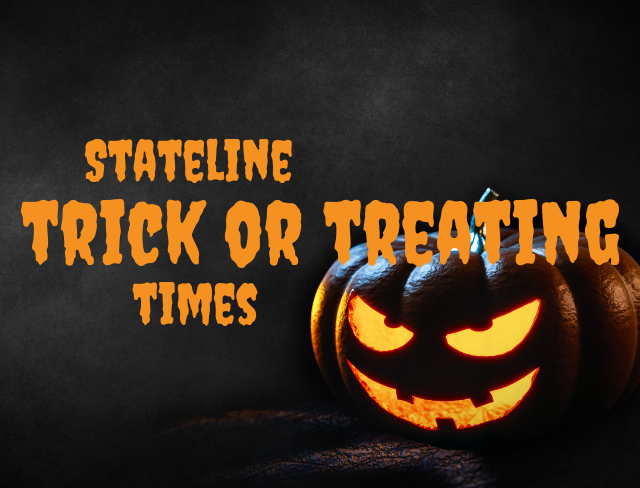 "Trick or Treat!" Here are the local trick or treating times for the Stateline area.
Belvidere, DeKalb: 4 p.m. – 8 p.m.
Beloit, Byron, Freeport, South Beloit, Stillman Valley: 5 p.m. – 7 p.m.
Cherry Valley, Janesville, Loves Park, Rockford, Rockton, Roscoe, Winnebago: 5:30 p.m. – 7:30 p.m.
Machesney Park: 5 p.m. – 7:30 p.m.
Oregon, Rochelle: 5 p.m. – 8 p.m.
Poplar Grove: 4 p.m. – 7 p.m.
Make sure to stay safe this Halloween and follow these easy safety tips from Today Parent:
Dark colors are hard to see at night, so add reflective accessories or brighten up the costume.
Skip the face mask, they can obstruct vision, use face paint instead.
Choose non-flammable fabrics, you don't want a Jack-o-Lantern lighting up ol' Suzy.
Older kids travel together, little kids always have an adult with them.
Don't feel like you have to hit every house on the block, look for well lit locations with pumpkins on display.
Inspect all candy kids bring home and check for allergies.
Have a safe and happy Halloween!