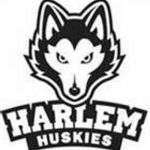 Jim Morrow, the longest tenured football coach in the NIC-10, announced his resignation after 15 years.
Morrow took over the Huskies program from Brian Benning in 2004 and went 101-51 since, including a 7-3 mark this past season.
In fact, that was Morrow's average won-loss record for his career: 7-3.
The Huskies reached the playoffs in 13 of his 15 seasons, only missing in 2006 and 2007. His best season came in 2011, when Harlem went 9-2 (8-1 in the NIC-10) and reached the second round of the playoffs, matching his deepest run into the postseason.
That was the one thing that hung over Morrow's career at Harlem. He reached the second round four times but could never muster that third win.
Harlem finished second in the NIC-10 four times under Morrow's watch – 2008, 2009, 2011 and 2012 – but never won the conference title.
Harlem Athletic Director tweeted of Morrow: "Thank you Jim Morrow for your vision and passion for Harlem Football! Your 13 IHSA playoff teams including 11 in a row in your 15 yrs will be tough to match. We will miss you, but wish you the very best in the future!"