Get to know Rockford band, Tundras, who you have the chance to see on April, 19th during the 104.9 The X Presents: The Revolution 5 Years of Local Rock on The X show.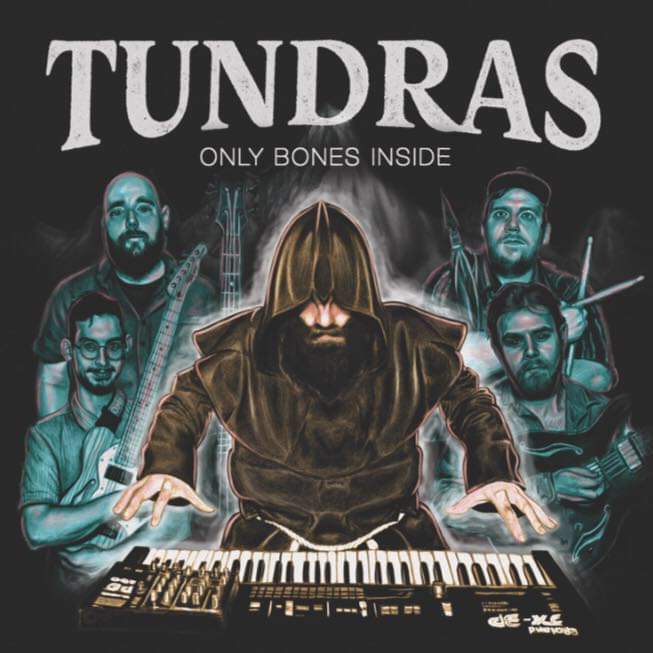 On a cold Midwestern Monday, I made my way to the North/East side where a band named Tundras resides.
The band consists of:
Brian Masstrangeli – Bassist
Cory Wickland – Guitar/Vocals
Josh Ellis – Drums/Keyboards
Tony Berkman – Percussionist
We chatted about their past recordings including: The Process (2012), a split record with the now defunct Deadron (2013), and the latest titled Only Bones Inside (2017) and a new release coming in the spring/summer of 2019.
The four Rockfordians strapped in to play me one of the songs that they plan to release very soon. It's called 'Death Toll,' which is a sort of psychedelic symphony with a soulful sound that circles the subconscious.
Over the years they have been regulars in the Revolution rotation. If influences like Black Sabbath and Pink Floyd pique your interest, you'll enjoy them as much as I do.
They will be performing at the Rockford Art Fair this year, and we look forward to seeing them on Friday, April 19th at The Apollo Theatre AC in Belvidere.
Learn more about Tundras at Tundrasil.bandcamp.com. ~Rev. Time
Get tickets to this one amazing night of local music for just $5, HERE.