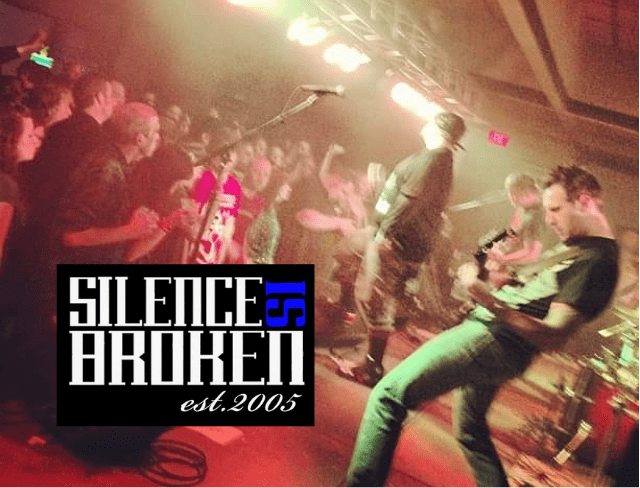 Get to know Silence Is Broken, who you have the chance to see on April, 19th during the 104.9 The X Presents: The Revolution 5 Years of Local Rock on The X show.
A lot of things have changed since 2005. Social media was fairly new and there were plenty of stages for young and hungry bands to hone their craft, not to mention, plenty of energetic fans to push them forward.
This was also the year Silence Is Broken was born. The band consists of:
Aaron Fishel – Vocals
Jamison Lee Parker – Guitar
Tony Bruno – Drums
Shawn Wade – Bass
For well over a decade, they have left an undeniable impression in this region with hundreds of sets under their belt on stages scattered across the country.
Silence Is Broken has earned their place on bills featuring Godsmack, 10 Years, Nonpoint, Sevendust and more. After taking some time off to focus on family and reflect on their long musical journey they are finally taking the stage again.
Friday, April 19th, the silence will be broken and they hope to see you there! ~Rev. Time
Hear more from Silence Is Broken on their ReverbNation Page HERE.
Get tickets to this one amazing night of local music for just $5, HERE.