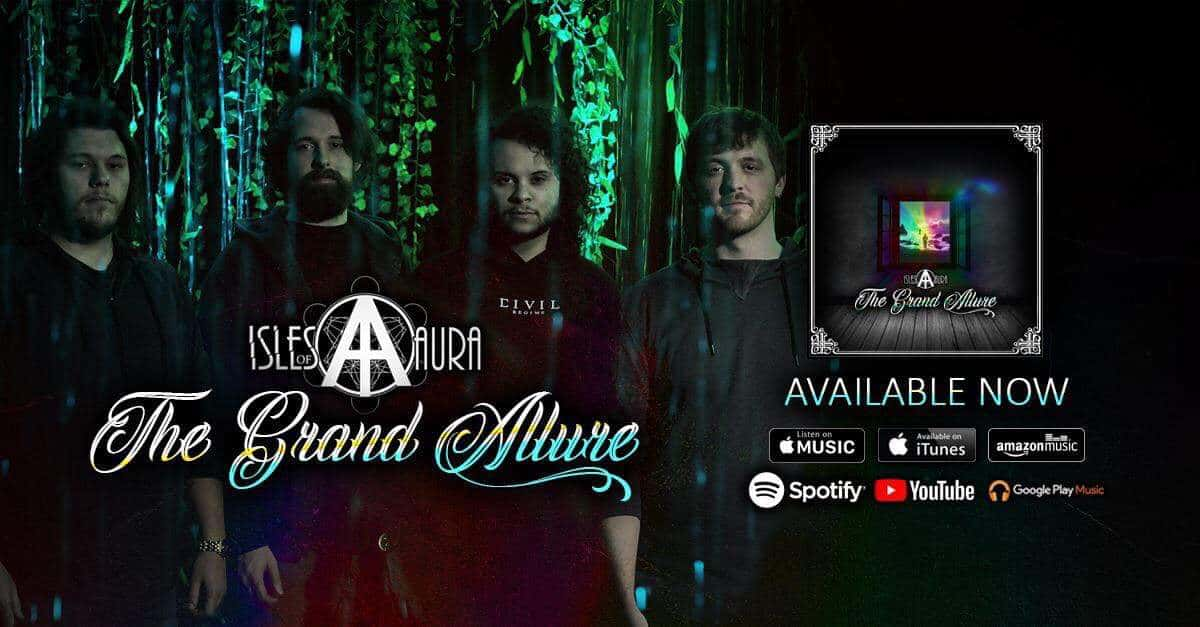 Rockford band, Isles of Aura came to be in 2014, but their history as collaborators and friends dates back to before 2010.
Isles of Aura include:
Tarek TV – Vocalist
Brett O'Hern – Guitarist
Ian McLaughlin – Guitarist
Tyler Lampe – Drummer
In 2011, Tarek, Brett and Tyler were in a Metal Core band, Still the Sky, with former guitarist Dustin Hansen, now with Versus Me. Together, they won a WXRX Sponsored Battle of the Bands in Freeport and turned a lot of heads before disbanding in 2013.
In early 2014, Tarek moved to Arizona, but had regular phone conversations with Brett about doing something different. This evolved into sending ideas back and forth in a sort of long-distance-musical-courtship/collaboration.
Tarek returned to Rockford in 2015 and reunited with his old bandmates. Soon, they began weaving together what would become the material for their self recorded and self produced debut. "Cohesive Frequency" was released in December of 2017. They pushed it digitally and did their share of out of town shows and festivals to promote it.
They unfortunately had to part ways with Dustin and Ian stepped in on second guitar.
In July of last year, with a new member, they began writing the songs for their latest, "The Grand Alure," which they just released in March of this year.
They are very grateful to the guys in Static Signal for introducing them to venues a little closer to home, like Cronies in Machesney Park. Isles of Aura will be performing there May 25th for Collin's Birthday Bash and June 15th to Help Build a Stage with a long list of locals.
You can get to know more about Isles of Aura here. ~ Rev. TimE
Isles of Aura were guests on The Revolution Podcast on episode 258, take a listen and see what you missed!
The Revolution: Episode 258
The Revolution Podcast