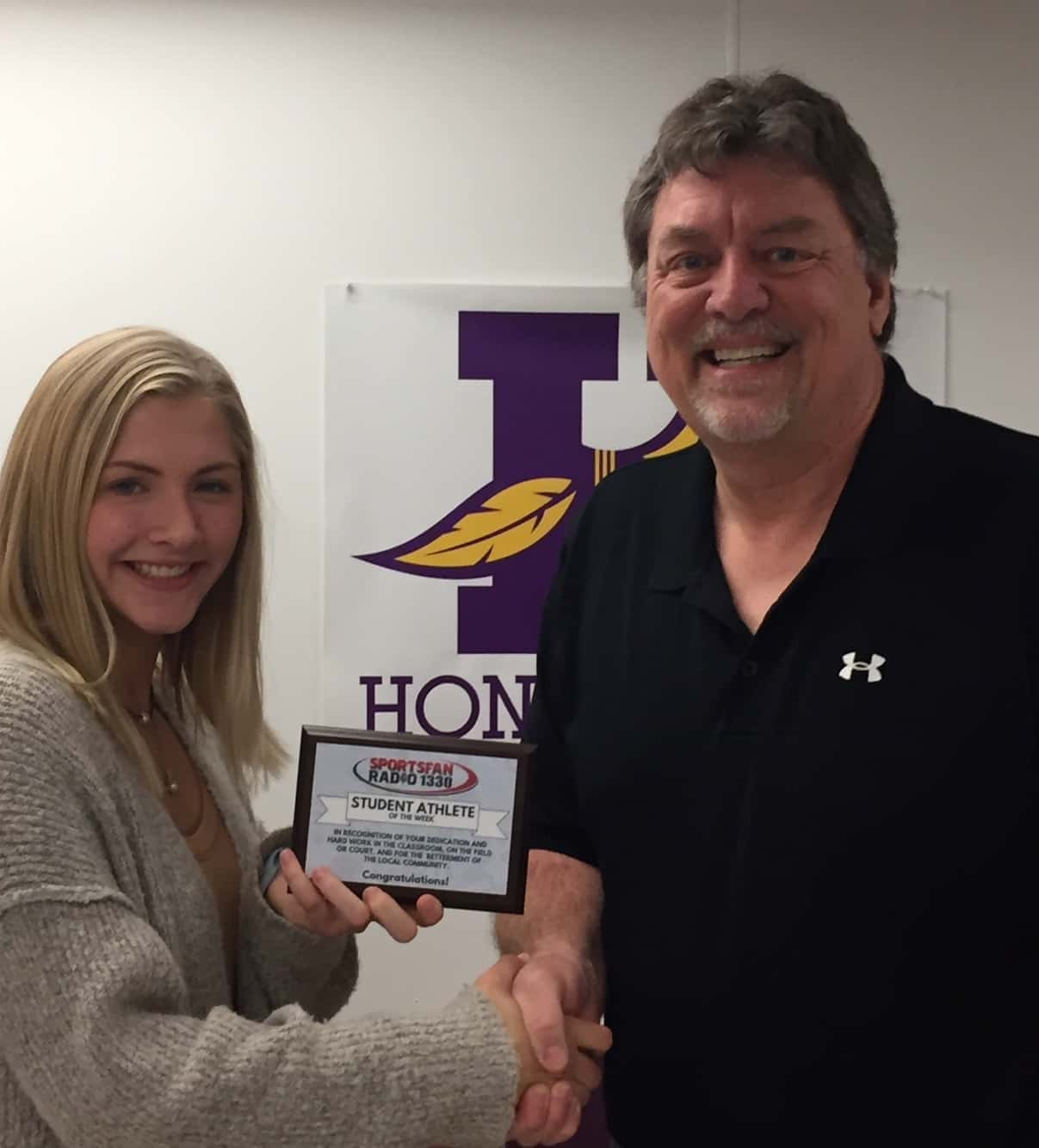 This week's winner of the Sportsfan 1330 Student/Athlete of the Week Award, brought to you by Forest City Dental, is Hononegah senior Hannah Haefner.
This award honors those athletes who make major contributions in the classroom, their schools and their communities. And Hannah does just that. She is one of the Indians' top softball players, has been a three-year starter in Hononegah's outfield (and one season as a pitcher) and is among the top hitters in the NIC-10 this spring.
And she is even a bigger success off the field. Hannah is an Illinois State Scholar who is in the top 10 percent of her class academically.
And she is involved in a lot of volunteer work, including coaching youth softball for the Beloit Rage and working at the Stateline Fury camps.
And next year, Hannah will be attending Coastal Carolina University to study Marine Biology and Oceanography.
To see Hannah's presentation video, click here.