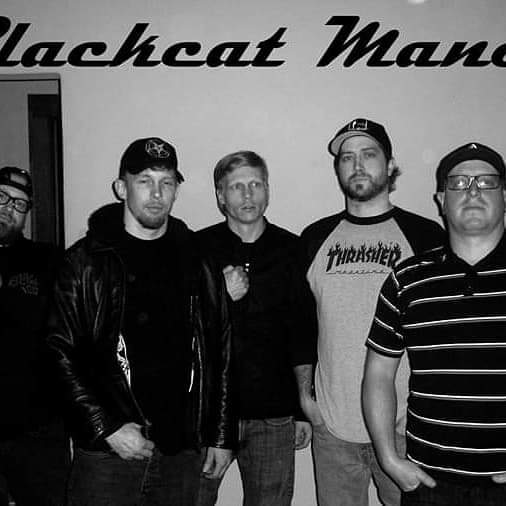 Get to know local Freeport band, Blackcat Manor who are featured on American Horror Story.
In the year 2007, I began a two year run hosting RockNite on Friday nights at the old LTS on Alpine, now VFW. Every week I would book 4 – 5 bands to entertain an energetic all ages crowd.
Among the sea of rock and metal bands was a young Hardcore/Punk Freeport based band known as Abandon All Hope. The three members morphed into five. In 2013, they became the band we know today, Blackcat Manor.
Kris Valkema – vocals
Jake Kayes – guitar
Mike Hartwig – guitar
Luke Keister – bass
Justin Luecke – Drums
These five guys from the Freeport area have spent the last six years building a catalog of great punk songs with catchy riffs and a defiant, yet compassionate spirit, lending their time and talent to some very noble causes when they can.
In December 2016, they released around 12 songs for their debut, "Relentless."
In September of 2017, they announced that one of the songs from that album was selected to be featured on a popular FX mini series known as American Horror Story during the season 7 premier. Their song "Hellfire" could be heard in the background as a cult of clowns went on a killing spree at the supermarket. I for one jumped out of my seat as I watched!
Since then, they have gathered fans from around the world. Luckily, those who live close have plenty of chances to see them LIVE in the near future. Their latest "From Here On Out" was released earlier this year, I strongly urge you to give it a listen. You won't regret it.
See more from Blackcat Manor, here.