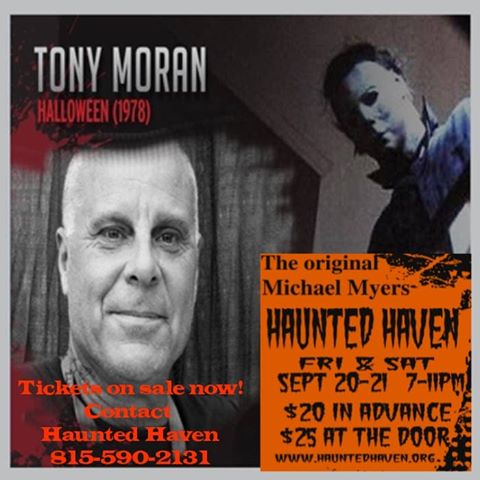 Tony Moran, who plays Michael Myers in the 1978 horror classic, "HALLOWEEN," starring aside Jaime Lee Curtis will be at Haunted Haven in Rock Falls, IL.
The 10th Anniversary of Haunted Haven is this year and they are doing it BIG. On Friday and Saturday, September 20th and 21st. Tony Moran, the original Michael Myers will be on hand for autograph signings, and meet and greets with fans!
Tickets for the event are $20 in advance or $25 at the door.
Haunted Haven is a huge 8,000 square feet haunted house. Each year is different as they change their rooms and themes, you never know what to expect! The rooms are interactive, with scents, fog, lights and fast-witted characters.
Walk too slow and you'll be left to the things that live in the darkness. Who knows, it might just be Michael Myers.
In the video below, Tony Moran talks about his time as Michael Myers.