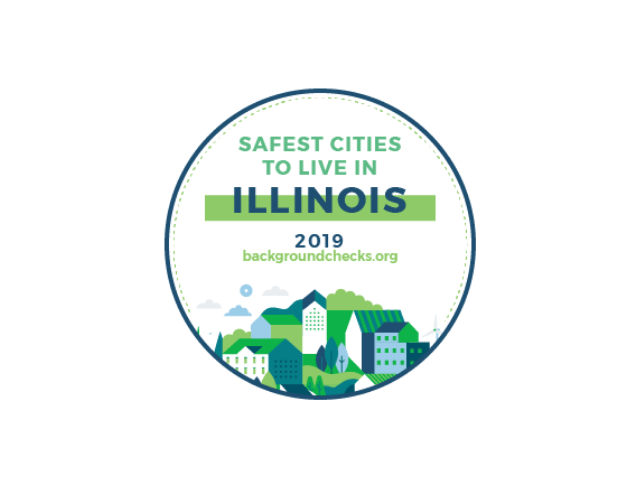 A new report lists the safest cities in Illinois. Three popular cities in the Stateline have been named in the Top 100!
The 2019 List from backgroundchecks.org  focuses on each cities Safety Index score.
How they calculated the Safety Index score was by compiling a lot of data provided from the FBI.
We used the most recent FBI crime statistics to create state rankings. There were initially 7,430 cities in the data set. After filtering out the cities with populations of less than 10,000, 2,929 cities remained. We then calculated violent crime rates and property crime rates by dividing the crime numbers by the population to get rates per 1,000. We also calculated the ratio of law enforcement workers to per 1,000. These were weighted with -50% for the violent crime rate, -25% for the property crime rate, and +25% for the law enforcement rate. The resulting metric gave us a the safety index score. The higher this number more safe the city is.
Congratulations to Roscoe, Freeport and Machesney Park who all ranked in the Top 100. Roscoe was ranked 41, Freeport in at 86 and Machesney Park at 95.
DeKalb just barely missed the Top 100 coming in at 103. Rockford did make the list at 111.
Here's who made the Top 10:
Warrenville
Deerfield
Elk Grove Village
Burr Ridge
Wood Dale
Mundelein
Winnetka
Lake Zurich
Vernon Hills
Buffalo Grove
To see the entire interactive list, visit here.