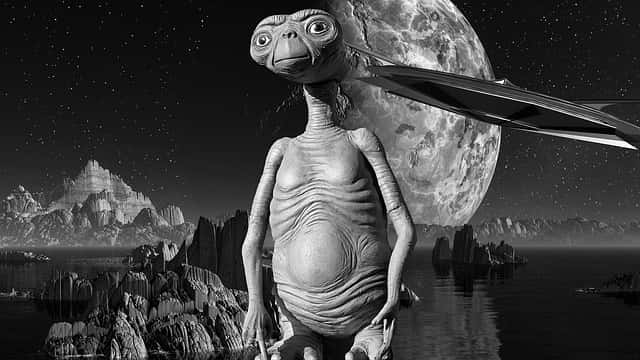 by Kevin Wood
Wives in Rockford are concerned about the abduction of their husbands after mysterious green circles appear in local parks. Circles like this one pictured below, located near Sandy Hollow and 20th.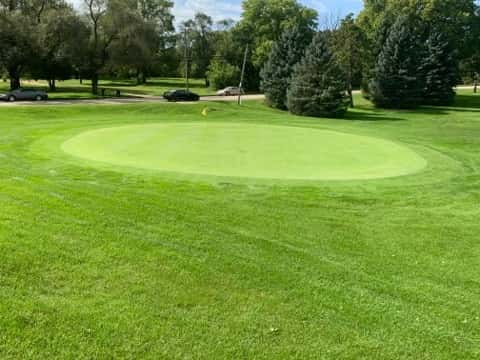 Missy Dombrowski, 27, of Loves Park states that she hasn't seen her husband since early spring. "Those green things appeared and all of a sudden, Mark's gone," she says.
January Harper, 46, of Rockford told us that she has seen her husband, but something was definitely off. She says, "He'll come home after visiting those parks, and his speech will be all slurred. And he'll have trouble standing. It's terrifying."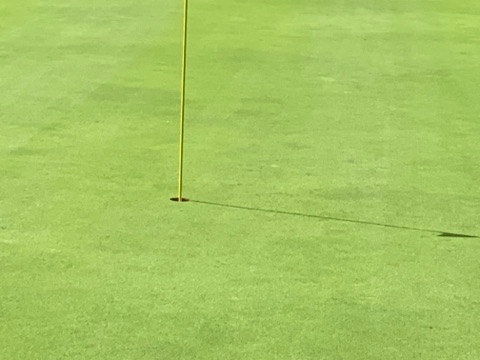 Upon closer inspection it was discovered that the lawn circles are marked with a flag, much like the American Flag left on the moon by astronaut Neil Armstrong.
At the base of the flag, pictured here, is a hole, where we assume these men are being sucked into underground, intergalactic portals.
Police advise that if you come across these lawn-circles, you immediately contact Agents Mulder and Scully of the Federal Bureau of investigation, and you do not approach.