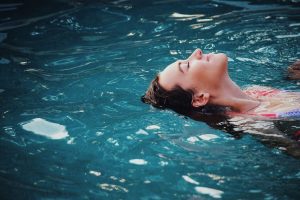 Do you ever just need a moment to yourself to relax? Well maybe you can go for a float!
New to Rockford, Forrest City Float specializes in relaxation and Flotation-REST (Reduced Environmental Stimulation Therapy) with float pods!
Imagine floating and relaxing in a pod just for you. The water temperature the same as your skin, floating with the lights off or your eyes closed, feeling like your floating in mid-air!
According to the website, Flotation REST has  many beneficial effects across a range of different stress and pain-related conditions, including: hypertension, chronic tension headaches, chronic muscle tension pain in the back and neck, and stress-related pain with "burnout depression".
Forest City Float is a full service spa. They also offer an infrared sauna and other amenities.
Do you need a break? A little relaxation therapy? Maybe just some time for yourself? Try going for a float! For more info, just go to Forestcityfloat.com