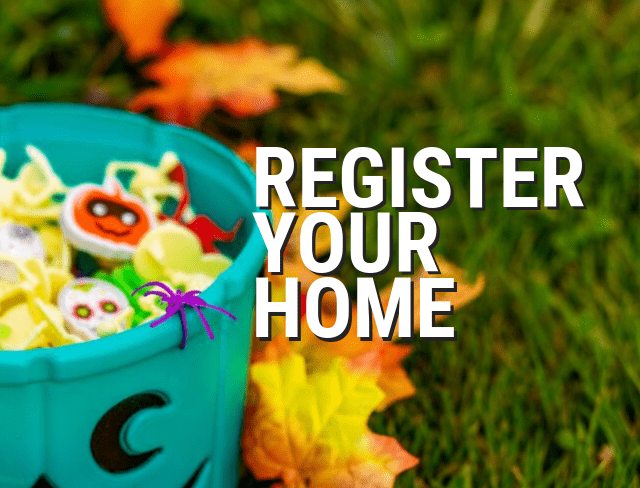 If you want to make sure Trick or Treaters know you are participating, you'll have to register your house online.
Yes, you read that right. If you are participating in the Halloween fun, you'll have to register your house here. But there is a catch…
You can only register your house if you are participating in The Teal Pumpkin Project!
If you aren't familiar with the Teal Pumpkin Project, let me give you the run down.
The Teal Pumpkin Project is a movement to raise awareness of food allergies and to create a safer, more inclusive Halloween for all trick or treaters on Halloween.
The teal pumpkin is a symbol to signal to kids that your treats are food allergy-friendly. Many either paint a pumpkin in the color or print out a poster to stick on their door.
All of us, maybe ourselves included, know someone with a serious allergy to food. Dairy, Gluten, certain dyes, and more are in many candies. Getting a candy that contains your allergy isn't really going to do your kiddo any good on Halloween, now is it?
Some alternatives are temporary tattoos, fun pencils, Play-Doh, notebooks, slime, stickers, spider rings, Legos… the list goes on and on.
If you'll be doing your part in The Teal Pumpkin Project, please register your home. If your child has an allergy, feel free to search the map below to find participating homes in your area by using the link below.
https://www.foodallergy.org/education-awareness/teal-pumpkin-project/map
For additional resources, printable posters and more: