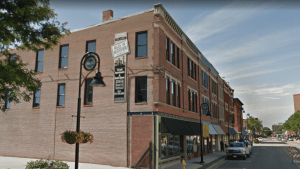 Another part of town is making a big comeback.
I came to work at 104-9 The X here in Rockford back in August of 2016.  It was actually a return to the station, as I did the Saturday Night shift as 'Mark Edwards' for awhile back in 1994.  I don't really remember much of any part of downtown Rockford from 25 years ago.  Since my return though I have witnessed some real positive changes, however not being a Rockfordian by birth gives me a different perspective than those born and raised here.  It seems not everyone is excited about the revitalization.  I understand that change is hard sometimes.  There are many who did not take the demolition of the Clock Tower Resort as a positive step toward anew.  Even though The X had a brief association with trying to preserve the Clock Tower itself, we could not stop the sale and ultimate demolition.  I am excited to see something better represent the Rockford of today in it's place one day in the near future.  Meanwhile, now seeing Midtown on an upswing gives me hope that many of the unused spaces will one day be brought back to life, like the empty Rockford Watch Factory on Madison.  Looking forward to the look forward!  ~zander
Rockford's Midtown is Booming!