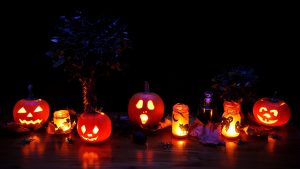 Halloween season is almost over 🙁 But you still have time to enjoy it and have some fun!
Check out the Festival of Frights.
From gorockford.com
Family-friendly Halloween displays will be lighted between the hours of 6 – 8 p.m. every day through Halloween, along the frontage road in Sinnissippi Park. The Festival of Frights is a Halloween spin on the traditional Festival of Lights at Christmas time.
Donations from this inaugural event will be used to help purchase Halloween costumes for community kids in need.
And….All kids who donate used costumes on Friday, November 1 3 – 6 p.m. at Sinnissippi park, will receive a special treat!
Go check out this cool event!