Well, it's that time of year again! Time to make that dreaded Christmas shopping list.
Let's be honest; how many of us put ourselves into debt overspending for the holidays? I know that I certainly have! A few years ago however, I decided that enough is enough.
My husband and I have a large extended family and it was just too time consuming and way to expensive to run around from store to store trying to buy something for everyone on our list. Not to mention the fact that I couldn't afford to buy gifts for everyone in the office either. I even went so far as to boycott the stores and strictly buy items online. That was still too expensive, items would be back ordered or they wouldn't arrive on time for the holidays. Then one Saturday, it occurred to me; why not make gifts instead of buying them? After a few hours comparing prices of  store bought gifts online and calculating the cost of a homemade gift "basket"; I realized that I could give a gift to EVERYONE on my list without breaking the bank! Below is my list of 38 of my favorite"go to" gifts that I have made over the years. Literally anyone can make each and every one of these for $20 or less! That's right, less than $20 each. Not only have I saved myself a ton of money, but people really love the gifts they receive and it's a lot of fun for me to make them too!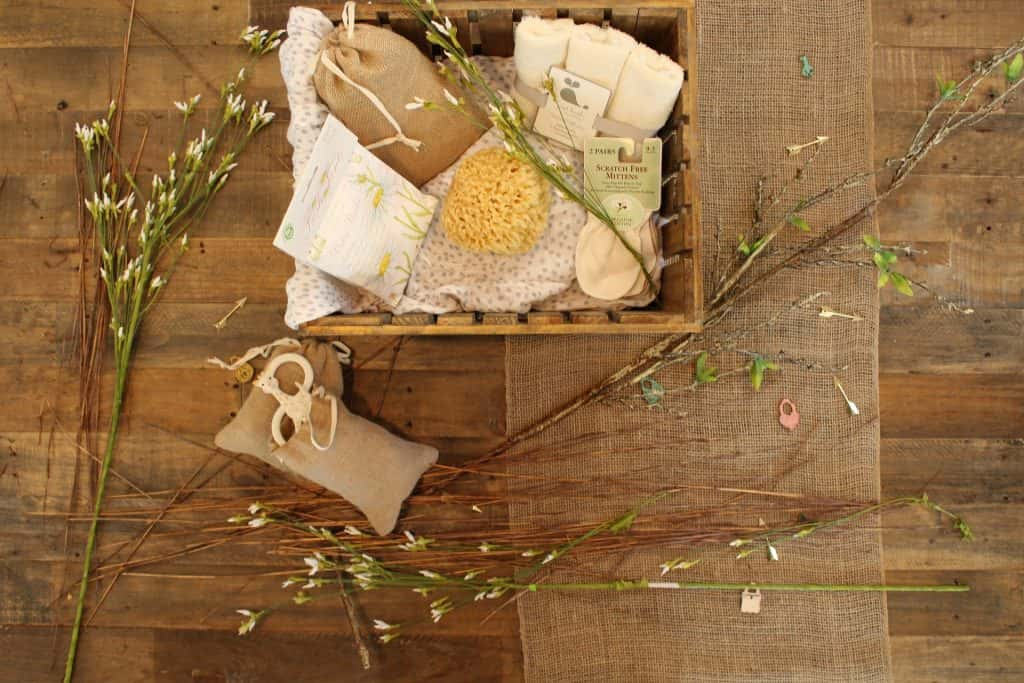 First and foremost, the term "gift basket" is loosely translated here. I have used everything from traditional baskets to decorative boxes and even glass jars. I've also made them in clear plastic containers with a lid so that they can be portable. Use your imagination when it comes to the vessel that will hold the gift itself. You can find baskets, boxes and such relatively cheaply at dollar stores and discount stores this time of year. I've seen the multi-pack gift boxes at places like Sam's Club or Walmart and you can also find plastic bins, garbage cans, etc. that can be used as well. Just use your imagination!
Listed below with each style of "gift basket" I have included the holding vessel I've used in the past, a few items I like to throw in for the theme and the approximate cost for the entire gift completed. That being said, you can make these as cheaply or as lavishly as you choose, but I've included the average total cost for each based on how I made them. Your cost can vary depending on your location and where you purchase the items.
AROMATHERAPY KIT – You can find candles, bath salts, bath bombs, essential oils and all types of  soothing "smells good" type products at your local dollar store. I usually put this type of set in an actual basket. I surround the basket with clear film wrap and tie the top with ribbon or twine. Total Cost: $10.00.
A GOOD NIGHT'S SLEEP BOX – For this one, I will use a sleep inspired box. (Black with stars on it or blue with clouds) Put down a layer of tissue paper on the bottom and include things like a sleeping mask, lavender scented body wash or lotion, holistic sleep aid and a soothing sounds CD or digital download coupon code. Total Cost: $15.00.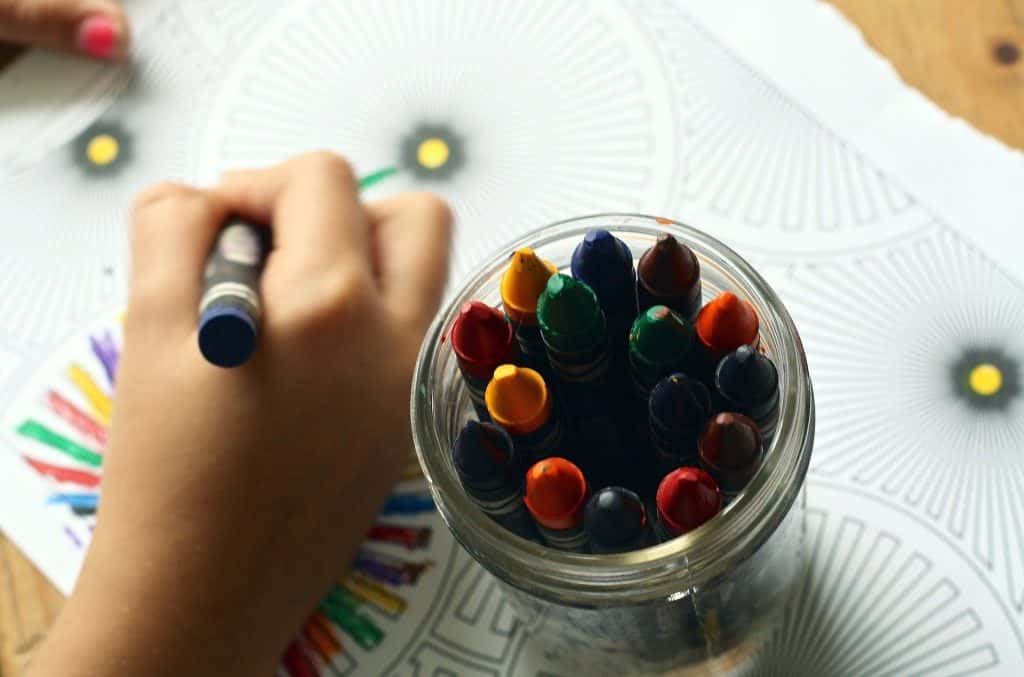 ARTIST KIT – I love to fill boxes or baskets with artistic type items that really let people express themselves creatively. Adult coloring books, crayons, colored pencils or markers, erasers, pencil sharpeners and drawing paper or inexpensive paints are all items you can add to give them hours of relaxing "me" time. Total Cost: $5 – $15.
BABY ON BOARD BASKET – I've found used baby bassinets before and re-purposed them for this gift. Usually however, I will use a standard diaper box or bag and fill it with new baby items. I have also included homemade gifts like baby blankets, booties and hats for a more personal touch. Again, most baby items that an expectant mother needs are things like changing pads, shampoo, baby bath, baby lotion, bottles, pacifiers, etc. All of which can be found at your local dollar store. Total Cost: $20.
BEER BOUQUET BOX – This is where you can really surprise someone! I will usually find a round tub or bucket and fill the bottom with crumpled newspapers then position the beers in an "arrangement" on top. I often find that my friends that are beer lovers, really enjoy getting a variety pack. You can find most make-your-own six packs for around $10 or less. This one could get kind of pricey so watch which ones you buy. You can also do this with canned beer as well. Throw in a few bags of beer nuts or peanuts in the shell and your all set. Total Cost: $15.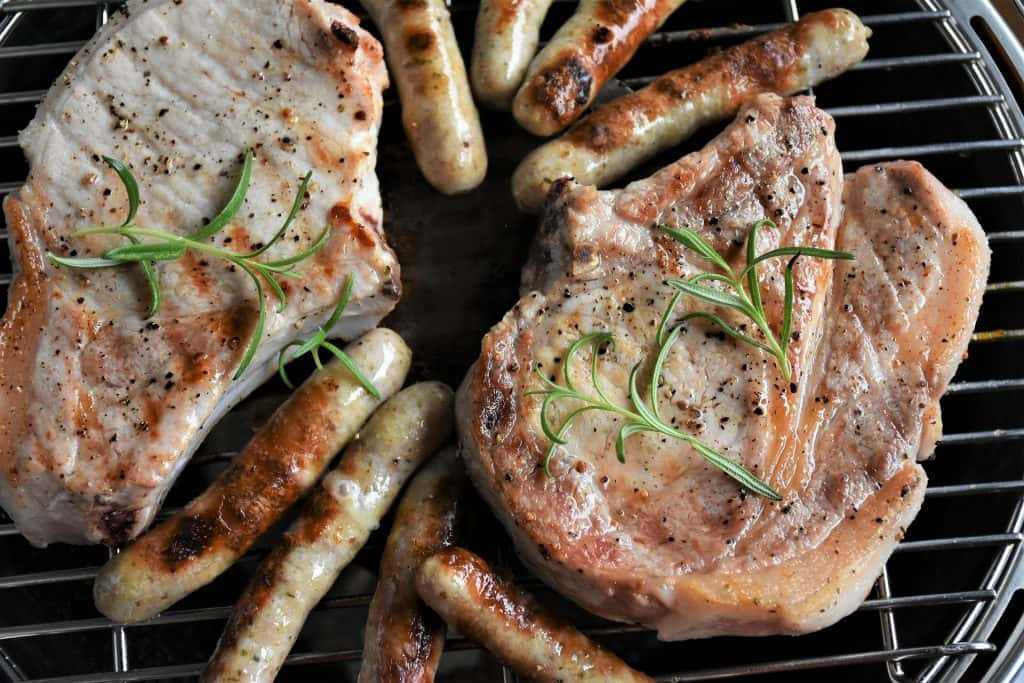 BBQ PIT MASTER – Guys are really hard to buy for. This is one of my favorite gifts to give, especially if it's for a co-worker. Barbecue sauces (bought or homemade), dry rubs, BBQ mops, tongs, forks, etc. are all great items to include in your "kit". I usually throw in a couple of recipe cards or a BBQ themed book. I've even found some really cool aprons or potholders, skewers, etc. that I've added as well. Use your imagination. Wrap it up in plastic and tie the top with string or fill up a box they can keep outside next to their grill.  Total cost on average is around $12.
BLOODY MARY KIT –  This is an awesome kit you can put together on the cheap. I have made these as small as putting a few ingredients into a mason jar; 2 airplane sized bottles of vodka, an individual sized can of bloody Mary mix or V-8 and an individually wrapped pickle or a small container of olives. Put on the lid and add a gift tag. Boom! You're done. Approximate Cost: $4.00. I've also made these kits in Tabasco or tomato themed boxes. There are only a few simple things that must be included in this kit. Bloody Mary mix (or V-8 Juice), Vodka, a small bottle of hot sauce, a jar of pickles and a jar of olives. You can add a couple of rocks glasses if you wish. Approximate Cost: $8.
CANDLE LOVER'S – I've made these kits as baskets or boxes. You can find so many candles on the cheap just about everywhere you go. You can set these up with a theme (Pumpkin Spice or Holiday Scented). You can put together a variety of different candles that can be used throughout the year too. Use your imagination and look for sales! Your local dollar store should have a variety as well. You can even buy plain candles holders and embellish them with crystals or paints and focus on the holders as the centerpiece of the kit. Total Cost: $10.
CAR ENTHUSIAST KIT – We all know someone who loves their car and spends every weekend in the summer washing and waxing that beauty. Well, just because it's winter time doesn't mean that you can't tap into that love for their car. Of course you want to start with a bucket (for hand washing), then fill the bucket with your favorite car themed items. You can include: washing liquid, tire shine, protectant spray or towels, drying towels, washing cloths or sponges, air fresheners, upholstery or leather cleaning products and of course you can also include a gift card for services at your local car wash or automotive supply store. Total cost: $15.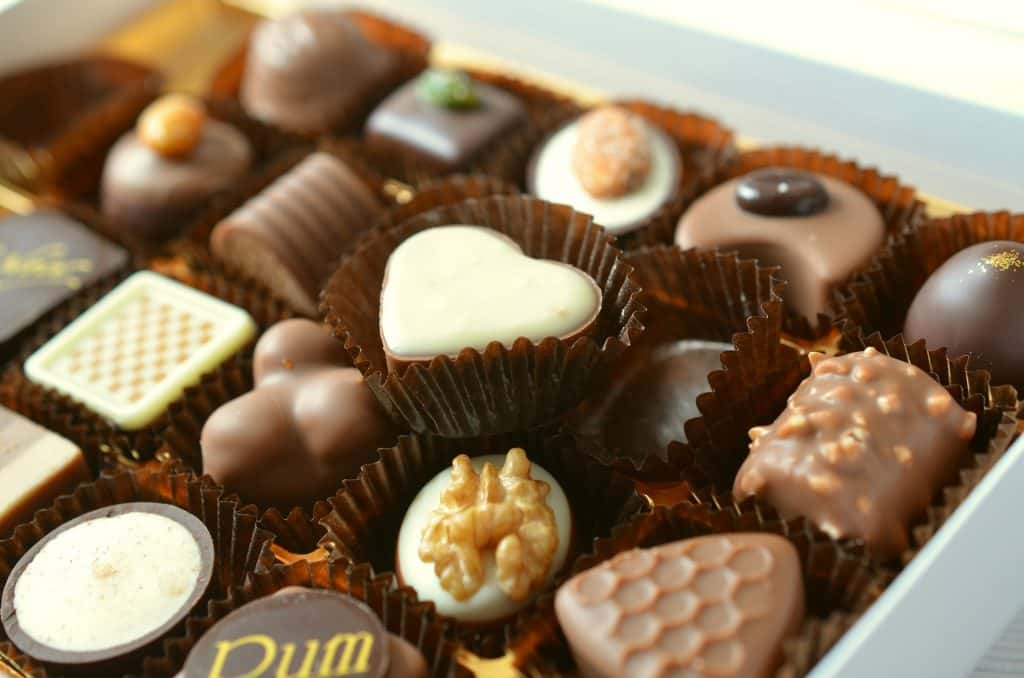 CHOCOLATE LOVER'S – Whether you use a basket, a box or a chocolate themed container you can include an entire supply of chocolate on the cheap! From candy bars, to chocolate covered cherries, hot cocoa mix, chocolate "liqueurs" and more. I usually go all out on this one and spend the full 20 bucks; but you can also go chocolate crazy in quart mason jars for your office pals or that special friend with a "break in case of emergency" label on the front. People love, love, love this one. Total Cost: $5 – $20.
COFFEE LOVER'S – This is another great one for co-workers. Any basket will do. Add a coffee cup, ground coffees, pods, non-dairy creamer, or any other coffee themed items to the mix. Again, this one can quickly get out of hand so make sure that you stick to your budget. You can also include gift cards for their favorite coffee stop. In fact, I've made single serving kits for my co-workers before and everyone loved them. A coffee cup with two single brew packs of loose coffee inside and a $5.00 gift card for Starbucks did the trick. Wrap in plastic and add a ribbon and you've got a fantastic gift for only a few bucks. Total Cost: $8-$20.
COLLECTORS EDITION – Know someone who collects things? I sure do. A friend of mine absolutely adores owls. So, last year, I put together an owl themed basket for her. I found socks with owls on them, owl tea towels, an owl calendar, a book about owls and some cute pictures of owls. I put them all together in a basket, wrapped it in clear wrap and tied a ribbon on top. She was thrilled! You can also use comic books, sports related items, or any other collectible type theme. Total Cost: $10 – $20.
COOKIE MONSTER – Whether you're up to making homemade cookies or you just grab the ones from the store, this is a fantastic gift that anyone would enjoy. I typically put in about half store bought and half homemade. I also usually add in some hot chocolate or glasses for milk. It makes a wonderful hostess gift as well. Total Cost: $10.
EMERGENCY KIT – If you have a kid in college or know someone who's just moved into a new home; this is a great idea that most people don't think about themselves. I've made kits that people can keep in the trunk of their car or under their kitchen sink. I will usually include in this kit – a couple of bottles of water, a couple of candles, a medical kit (pre-packaged) and a few high energy food items like jerky and nuts. I've also found emergency foil blankets for just a couple of dollars and added them as well. Again, you can never be too prepared. Total Cost: $10 – $15.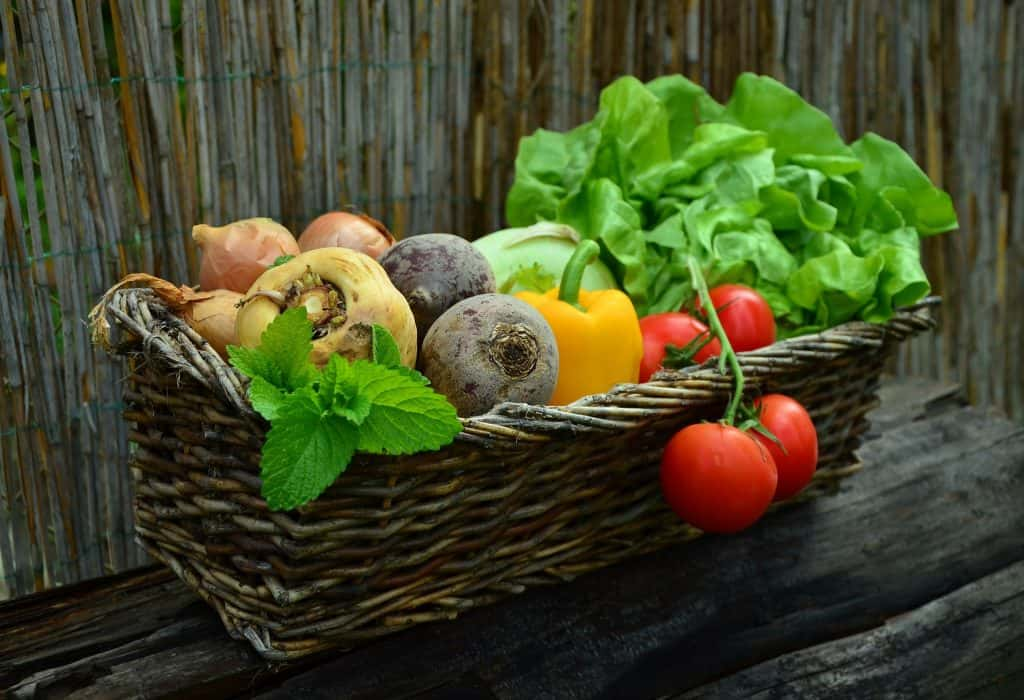 GARDENING GURU – Vegetable and flower seeds and bulbs are easy to plant and usually don't cost an arm and a leg and you can usually find them at home improvement stores or online throughout the year. Add in a few gardening hand tools, some gardening gloves and you are all set. Total Cost: $10.
HOME COOKED MEAL – Know someone who wants to learn how to cook? In a medium-sized box, put in a small frying pan, a few recipe cards or cookbook, some spices and other ingredients, a few kitchen tools and a pot holder or kitchen towel. These are great boxes to put together for newlyweds! Total Cost: $20.
HOT STUFF – Put together a variety of hot sauces from mild to extreme or put in some snacks and treats with a hot and fiery theme. Hot pickles, jalapeno infused ketchup, hot mustard, flaming hot Cheetos or Fiery Doritos; you can run wild with this theme. Keep it simple or go all out it's up to you. Total Cost: $5 – $20.
ICE CREAM LOVER'S – A basket filled with ice cream cones, an ice cream scoop or paddle, some sundae cups, sprinkles, nuts and candies with ice cream themed recipe cards makes a great gift for kids and adults alike. I've included banana boats, gift cards for local ice cream shops and even ice cream themed socks or hats. Total Cost: $10 – $15.
IT'S A GOOD READ – This basket makes a wonderful gift for your favorite bookworm. A couple of paperback books, a coffee mug, some hot cocoa packets and a cozy throw blanket make this a wonderful gift for anyone on your list. I've found beautiful throw blankets online or at a discount store for as little as $5.00 each! You can also forgo the blanket and opt instead for the low cost gift for a co-worker by putting the cocoa packets and a gift card for your local book store in the coffee mug and wrap it up. Total Cost: $10 – $20.
MOM'S / DAD'S DAY OFF – This is a great one for mom (or dad) from the kids! Fill a mason jar with "coupons" from the kids for things the kids can do around the house. A coupon to load  or unload the dishwasher, a coupon for taking the dog for a walk, anything they can think of. Put them all in a mason jar, pop on a lid and add a ribbon or bow. Total Cost: $3. – Value to Mom or Dad – Priceless!
MOVIE NIGHT BOX – Plastic popcorn boxes, microwave popcorn packets, a few of their favorite movie snacks and you're all set! Total Cost: $10.
MR. FIX IT KIT – Everyday household tools, nails, screws, duct tape, and other essential "fix-it" items can usually be found at your local dollar or discount store. You don't need to spend a ton of money on this kit. This is a great gift for the new homeowner or for someone who moved into their first apartment on their own. These are items that most people just take for granted until they need it in an emergency. Total Cost : $10.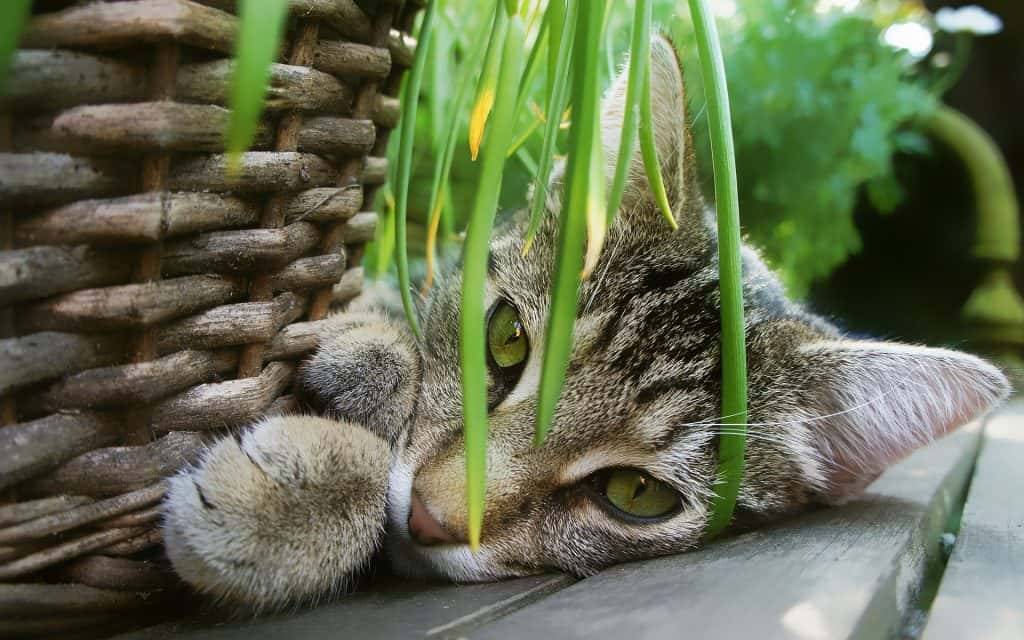 PET LOVER'S BOX – Whether you are a cat lover, dog lover or just have a pet goldfish; pet parents always appreciate gifts for their "kids". You can find all kinds of pet toys and treats on the cheap. Place them in a box and wrap it with a bow for a wonderful gift that any pet parent will enjoy. Total Cost : $10 – $20.
PICKLE LOVER'S BOX – This is a fun box to put together. I had a friend a long time ago that was obsessed with pickles! So I put together a box for him of different kinds of pickles, and pickled items. He went crazy! Again, you don't have to pay a lot for the items in this basket. It can be even cheaper if you make the items yourself and can them in mason jars. I've done a combination box of both homemade and store bought items.  Total Cost : $10 – $20.
PIZZA LOVER'S BASKET – This is another fun basket to create. A small pizza pan, pizza cutter, pizza crust kit, some toppings in a jar or can and even a couple of Italian themed pot holders can all be found at your local dollar store. Fill the basket with the items, wrap in clear plastic, tie the top with a bow and your done! Total Cost : $10.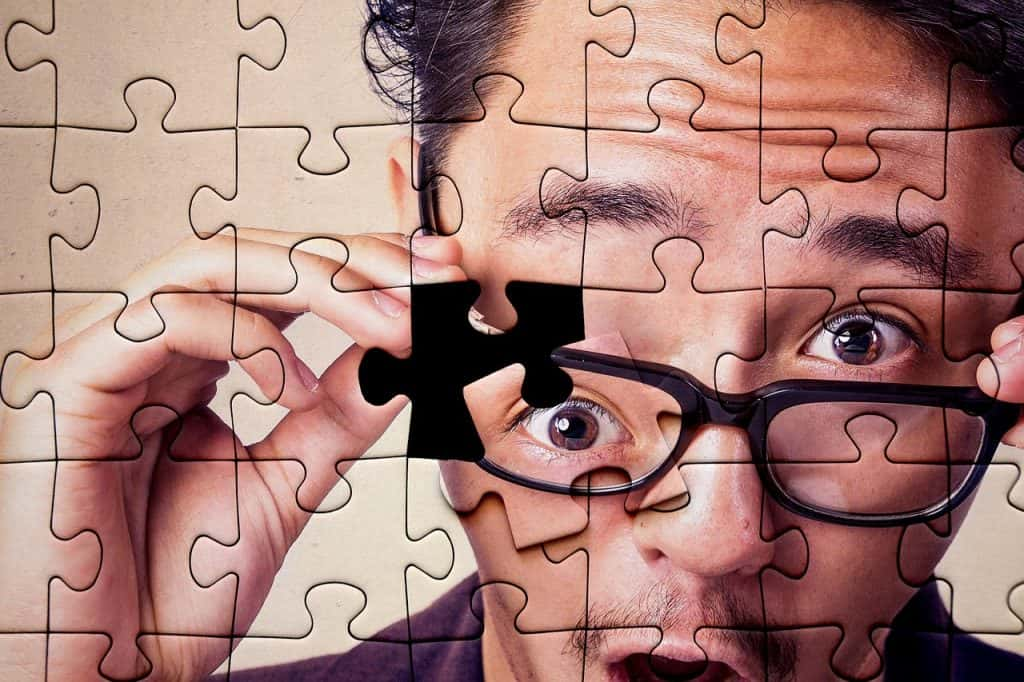 PUZZLE LOVER'S KIT – Another dollar store friendly kit. Using a medium sized box, add pens, pencils, puzzle books and even jigsaw puzzles. Total Cost: $5 – $10.
SOCK-IT-TO-ME – Have someone that's hard to buy for? Using a quart sized mason jar, roll up pairs of colorful or obnoxious socks and place them in the jar so that you can see the different pairs easily. You can fill the center with candies or more socks. Top with a bow and there you go! Total Cost: $5 – $15. (Depending on the cost of the socks)
SPA DAY KIT – This is a great one for the ladies. In a quart mason jar, add in items from the dollar store that are spa related for a manicure or pedicure. Then using a medium sized box and some tissue paper, arrange the manicure kit you just made, add some bags of bath salts, bath bombs, or a loofah. Include a couple of candles too. Total Cost: $15.
STATE THEMED KIT – I love it when I have a friend who lives in another state comes to visit over the holidays. Pick 3 to 5 items that are related to the state where your friend lives and put them together in a box. This is a great way to make them feel at home when they are so far away. (Great gift to send to college kids or military personnel) For example: The great state of Kentucky is famous for – bourbon, fried chicken, barbecue, moonshine, bluegrass music and horse racing. Total Cost : $10 – $20.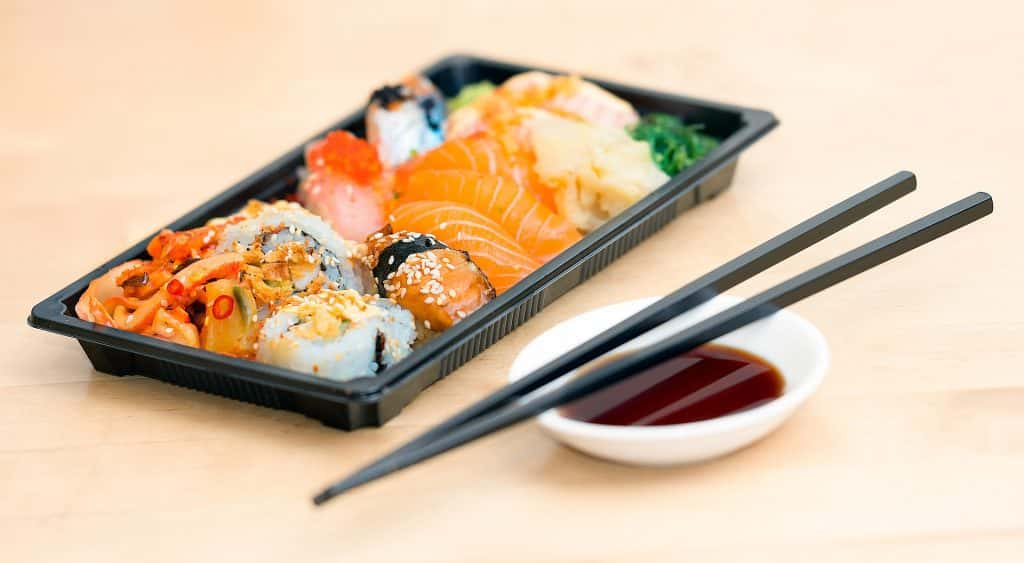 SUSHI LOVER'S KIT– A sushi "cookbook", a package of rice, soy sauce, wasabi, pickled ginger, some chopsticks and a couple of sushi plates makes a wonderful gift for anyone who loves sushi. You can also add a bottle of Saki or plum wine to enhance your kit. Total Cost: $10 – $20.
SWEET TOOTH BOX – Probably the easiest and least expensive kit on this list. Fill a box with anything that will satisfy your sweet tooth. From homemade candies, cookies and brownies to store bought confections; this is your "official sweet tooth emergency kit". Add a toothbrush and toothpaste or some dental floss for extra flair! Total Cost: $10.
TAKE A SHOT (LITERALLY) – Fill a quart sized mason jar with airplane sized bottles of your favorite spirits. Total Cost: – $10 – $15.
TEA & TOAST BOX – Fill a medium sized box with a teapot and tea cups & saucers or a variety of teas, some scones or tea cookies. I've made this particular gift box several different ways. I have actually found vintage tea sets at garage sales in the summer time and saved them for use later on in the year. Total Cost : $10 – $20.
THEMED DINNER NIGHT – Fill a basket or box with all of the dry ingredients, cheeses or wine needed to serve a complete meal. All that's missing is the protein. You can include a recipe card with step-by-step instructions on how to complete the meal. Newlyweds really appreciate this gift. So do those that don't cook often. Total Cost: $10 – $20.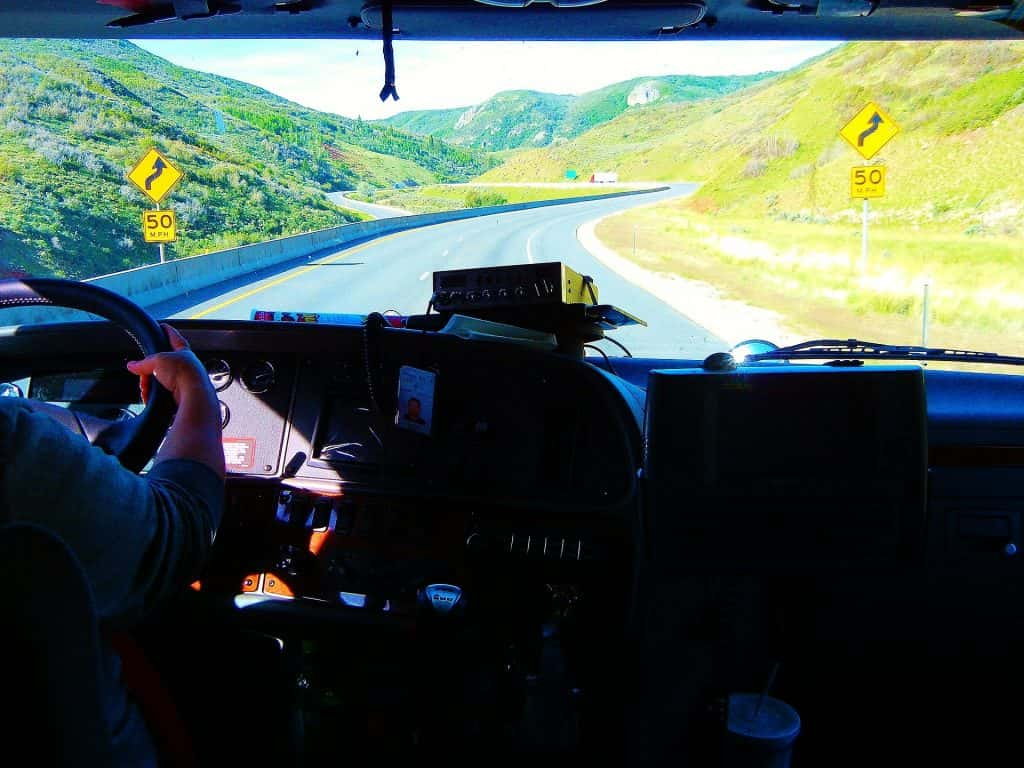 TRUCKER'S BEST FRIEND BOX – Know someone who drives professionally? My husband is a driver and as someone who has traveled with him, I can tell you that there are certain things that you miss being on the road….big time. First and foremost of course, is family. Include pictures or drawings that your trucker can hang up in their sleeping area. Include some of their favorite local snacks that they might not be able to get on the road. You can include gift cards for national chains (like Denny's) that can be found at most truck stops. You can also include CD's, digital download coupons and anything else you can think of that they would appreciate when they're not at home. Total Cost : $20.
VARIETY IS THE SPICE OF LIFE BOX– Fill a box or basket with a variety of cooking spices. You can usually find the "off brand" spices at your local dollar or grocery store for $1 or less per container. Fantastic gift for anyone who loves to cook, someone learning to cook or someone who's just moved into a new apartment. Total cost : $5 – $15.
WINE & CHEESE PARTY TRAY – Nowadays, you can find some relatively good wines for not a lot of money. The same goes for cheeses and sausages. In a basket or box, include a cheese board w/ knife, a bottle or two of inexpensive wine, a few cheeses and some fruit or crackers. You can definitely go super expensive on this one if you're not careful. I like to use fresh fruit as filler because they are less expensive and go great with win and cheese. Total Cost : $10 – $20.
ZEN GIFT BOX – A small Buddah, a few candles, a plant (usually bamboo) and some incense can make a very relaxing gift. Total Cost: $10 – $15.
Need more inspiration? Check out websites like Pinterest or YouTube for more ideas and step-by-step instructions. Remember, it's the thought that counts; not how much you spend. The holidays are a time to celebrate being a family, not worry about who got what. Happy Holidays!