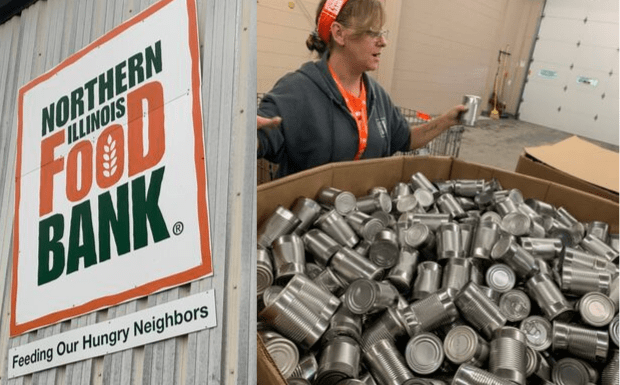 With the closing of restaurant dining rooms and bars in the Stateline, the reality is that so many of our favorite servers and bartenders, friends and neighbors might be facing an up-hill battle for the first time in their adult lives and it's important to know that there are options. Leading that charge, both in "normal" times and extraordinary times like this are our friends at the Northern Illinois Food Bank and their vast array of programs and resources.
As they say, the struggle is real. The folks at the Food Bank are here to help you navigate assistance for the first time:
Looking for food? Head HERE and enter your zip code.
Considering short-term or long-term SNAP benefits to help with groceries? Find everything you need HERE or call 844-600-7627 to ask any questions you might have.
About Northern Illinois Food Bank
Northern Illinois Food Bank, a member of Feeding America, is a non-profit organization that engages the community to solve hunger in Northern Illinois. Manufacturers, local groceries, corporations, foundations, and individuals come together to donate food and funds, and evaluate and repack food for distribution to more than 900 partner feeding programs – the food pantries, soup kitchens, shelters and youth and senior feeding programs that serve more than half a million people every year. Northern Illinois Food Bank has centers in Geneva (West Suburban Center), Park City (North Suburban Center) Rockford (Northwest Center), and Joliet (South Suburban Center). Find out how you can volunteer, donate or get involved at www.SolveHungerToday.org, or follow us on Facebook, Twitter, Instagram and LinkedIn.