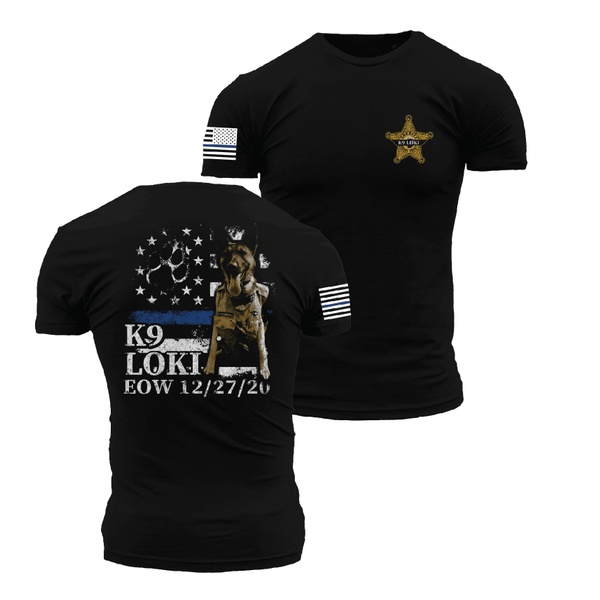 At approximately 1:30 a.m. on Sunday, December 27th, K9 Loki was killed. His handler, Deputy Rosenkranz, was conducting a traffic stop and speaking to the driver of the stopped vehicle. The patrol car was struck from behind by a drunk driver who was operating a limousine on I-90 near Irene Road.
The driver of the stopped vehicle and the drunk driver were both injured in the collision. Deputy Rosenkranz was struck by debris but not seriously injured. The driver of the limousine was charged with DUI and failure to yield to emergency vehicles.
Screw City Creations has come up with a way we can show love and honor K9 Loki, Deputy Rosenkranz, and the Boone County Sheriff's Department with Apparel for K9 Loki.
According to their website, Screw City Creations says, "Our hope is to help alleviate the financial and emotional burden to the department, his partner, and our entire community. We hope to proudly
represent community support in this memorial fundraiser."
All proceeds will go directly to the Boone County Sherriff's K9 Unit. Click HERE to show your support.