Former Blackhawks and IceHogs netminder, Corey Crawford is hanging up his skates. After 13 seasons and two Stanley Cup Championships with the Chicago Blackhawks, Crawford signed a two-year, $7.9 million deal with the New Jersey Devils in October. Earlier this week Crawford announced he was taking an indefinite leave of absence from the Devils for "personal reasons." Today the news changed to the 36-year-old announcing his retirement.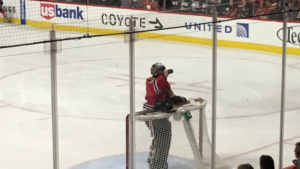 In a statement Crawford said "I have been fortunate to have had a long career playing professional hockey for a living. I wanted to continue my career, but believe I've given all I can to the game of hockey, and I have decided that it is time to retire. I would like to thank the New Jersey Devils organization for understanding and supporting my decision. I would like to thank the Chicago Blackhawks organization for giving me the chance to live my childhood dream."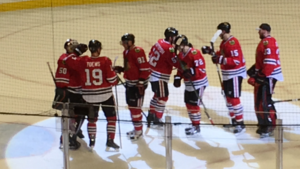 Crawford also holds several IceHogs records. Crawford leads the team with most games played at 147, most minutes played at 8,235, saves at 3,790, wins at 75 and losses at 55.