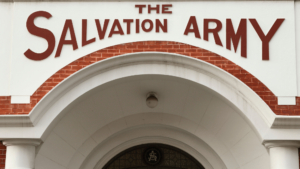 Rockford shoppers were very generous this past holiday shopping season.
Schnucks announced the results of their annual "Round Up at the Register" campaign, where customers can round their total up to the nearest dollar with funds going directly to the Salvation Army.
Across the country Schnucks raised $300,000 dollars with Round Up at the Register. In Rockford, Schnucks customers rounded up to $10,192!  All of that money will stay local and support local programs and services as well as provide food, shelter, child care, and job training throughout the year.