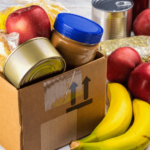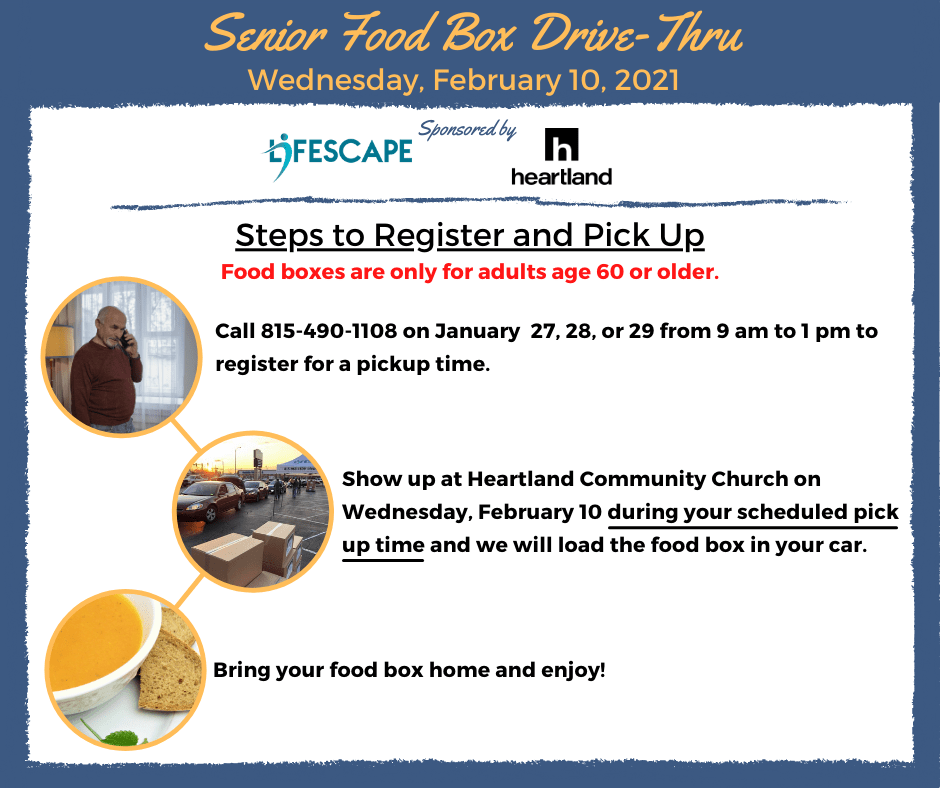 Thanks to a major monetary donation from one of the Lifescape RSVP volunteers, they are organizing another food box drive-thru for our area's older adults.
This food box drive-thru will take place on Wednesday, February 10, 2021 at Heartland Community Church at 1280 S. Alpine Road in Rockford. Individuals 60 and older are invited to participate in the Senior Food Box Drive-Thru.
Call 815-490-1108 on January 27, 28, or 29 from 9am to 1 pm to register for a pickup time. They will have enough food boxes to serve 500 individuals. Households are limited to 1 food box. Boxes are packed with items such as: fruits, vegetables, bread, soups, breakfast foods, pasta, peanut butter, and much more!
Lifescape and Heartland Community Church are thrilled to be able to provide valuable food items and assistance to older adults. They are so thankful for the generosity of a local Lifescape RSVP volunteer, who is funding this entire event.