If your dream has always been to serve your community as a firefighter, this may be what you've been waiting for.
The team at Harlem Roscoe Fire is looking for a few good fits. if your dream is to serve, protect and save while fighting fires, this could be for you. They are hosting a meeting February 25th and all interested parties are welcome.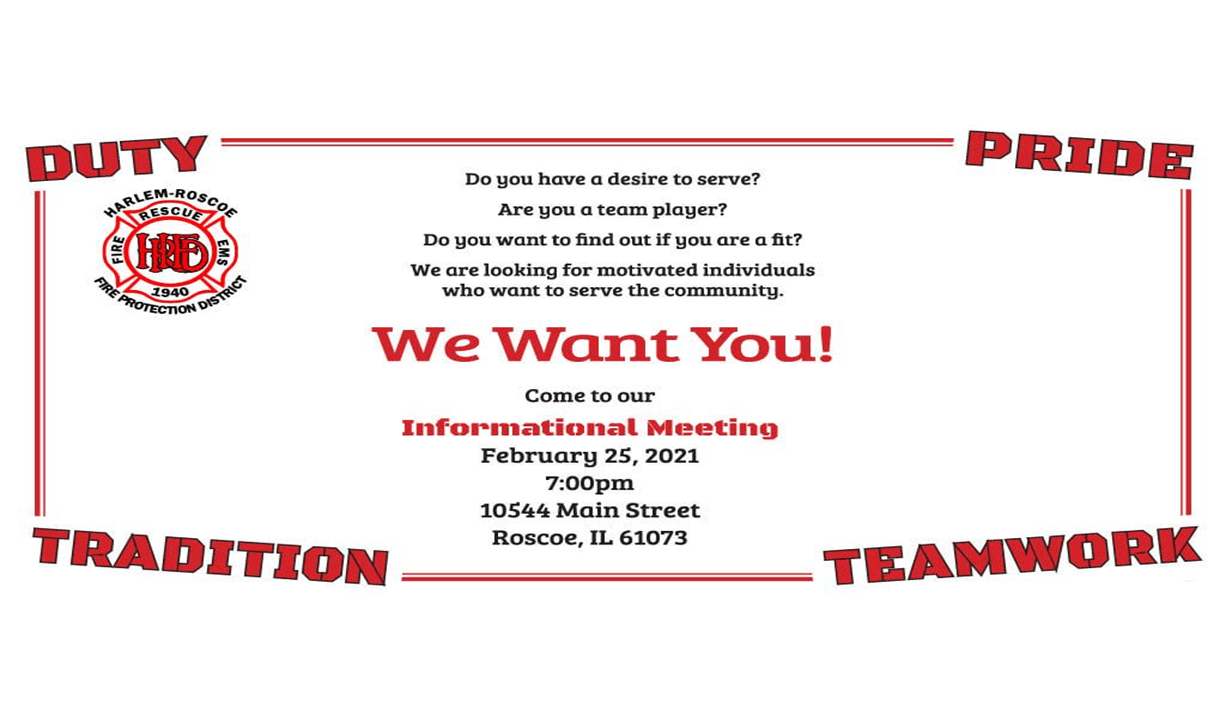 Good luck and thank you for your service to all firefighters in the Stateline!