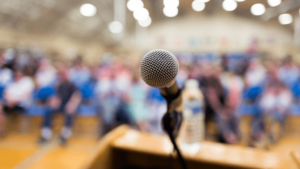 LIVE FREE Rockford
, a chapter of LIVE FREE Illinois, is hosting a 2021 Aldermanic Candidate Forum.
Ahead of the state primaries on February 23, this event will allow candidates to share their views on the issues of gun violence, re-entry, and economic opportunity. The forum will be held on Zoom and is free to attend. 
Click here
 to register.
LIVE FREE Illinois
 is part of the LIVE FREE campaign from Faith in Action, which is focused on combating mass incarceration and gun violence.
Invited candidates include:
Gabriella Torina, 5th Ward

Aprel Prunty, 6th Ward

Joy Irving, 7th Ward

Janessa Wilkins, 7th Ward

Terri Schierer, 11th Ward

Gina Meeks, 12th Ward

Robert (Bobby) Walsh, 12th Ward

Mark Yone, 12th Ward

Linda McNeely, 13th Ward (Incumbent)
For more information, contact Artinese Myrick at 779-236-5113, Willette Benford at  773-485-4611 or Erin Williams at 202-748-0699