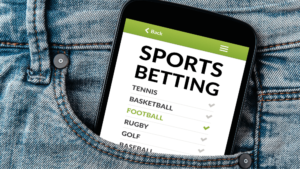 One of the fun things about the Super Bowl is that you can bet on pretty much on anything. Online sportsbooks have already put out the lines on some ridiculous prop bets you can make for the Super Bowl.
 What color will the liquid be that is poured on the game-winning coach?
"Red" is the odds-on favorite at 1.6-to-1, which is roughly 39%.  "Orange" is a very close second at 38%, followed by "Lime, Yellow, or Green" at 23%, "Clear / Water" at 13%, Blue at 11%, and Purple at 7%.
The Super Bowl Halftime Show is usually 12 to 13 minutes and features a MEDLEY of songs.  How many songs will The Weeknd and any guests perform this year? 
The line is at "8".  There's a 67% chance it's over . . . a 40% chance its under.
Will there be a Star Wars commercial? 
Odds on Favorite is Yes
Which Coach will Remove His Mask First?
Odds on Favorite is Bruce Arians
How long with the National Anthem Last
The professional odds makers say 2:03 secs