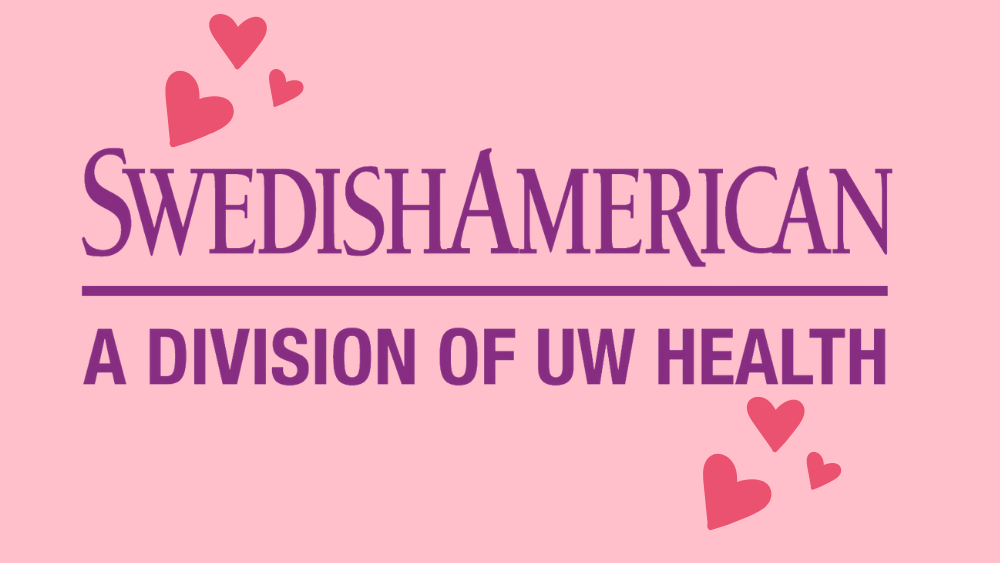 Hundreds of SwedishAmerican healthcare workers will form a hospital "hug" in recognition of the past year battling COVID-19.
Employees from SwedishAmerican, a division of UW Health, will form a quarter-mile human chain around the outside of its hospital on Friday, February 12 at 11:30 a.m. CST. Associates will stand at a safe social distance and hold up hearts while sharing a moment of silence lasting 3 minutes and 26 seconds, signifying the amount of days (326) the hospital has cared for COVID-19 patients. The hospital has had more than 1,300 COVID-19 patients since March 2020.
The "hug" was organized by frontline nurses and led by SwedishAmerican Chief of Surgery Dr. James P. Cole, who, as a highly-decorated veteran with three combat tours as a surgeon in Iraq and Afghanistan, says it's important for employees to reflect on the trauma they've endured in order to keep moving forward.
"It has been almost a year now of long, emotional, and often painful days and nights," Dr. Cole said. "This pandemic has affected all of us and has scarred some of us in ways we don't even yet realize. As a combat surgeon who dealt with plenty of trauma and hardship, I know that many of our healthcare workers will be forever changed and that it's important to take a moment to recognize the personal suffering we've each endured in order to keep going forward. This will be cleansing for some and it will show great unity and appreciation for all."
Two days before Valentine's Day, the frontline workers will brave what are expected to be single-digit temperatures for the observance.
About SwedishAmerican:
A division of UW Health, SwedishAmerican is dedicated to providing excellence in healthcare and compassionate care to the community. The organization serves residents of 12 counties in northern Illinois and southern Wisconsin through a dedicated and caring staff, a major acute care hospital and a free-standing outpatient cancer center in Rockford, a medical center in Belvidere, a network of 30 primary care and multi-specialty clinics, and one of the region's largest home healthcare agencies. Additionally, SwedishAmerican has achieved Magnet® recognition as a reflection of its nursing professionalism, teamwork and superiority in patient care. For more information visit SwedishAmerican.org.