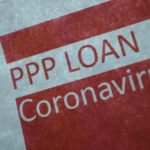 The mission of The Parks Chamber is to help businesses succeed with the right tools, connections, and resources.
The Chamber shares the timely news that the Biden-Harris Administration announced a 14-day period starting Wednesday during which ONLY businesses with fewer than 20 employees can apply for relief through the Paycheck Protection Program (PPP).
This 14-day exclusive application period will allow lenders to focus on serving small businesses.
Please click the button below for information on how to find a lender, to learn about the difference between first and second draw PPP loans, to read about loan forgiveness, an more!
If your business employs fewer than 20 employees, we encourage you to apply for PPP during this dedicated two-week period.