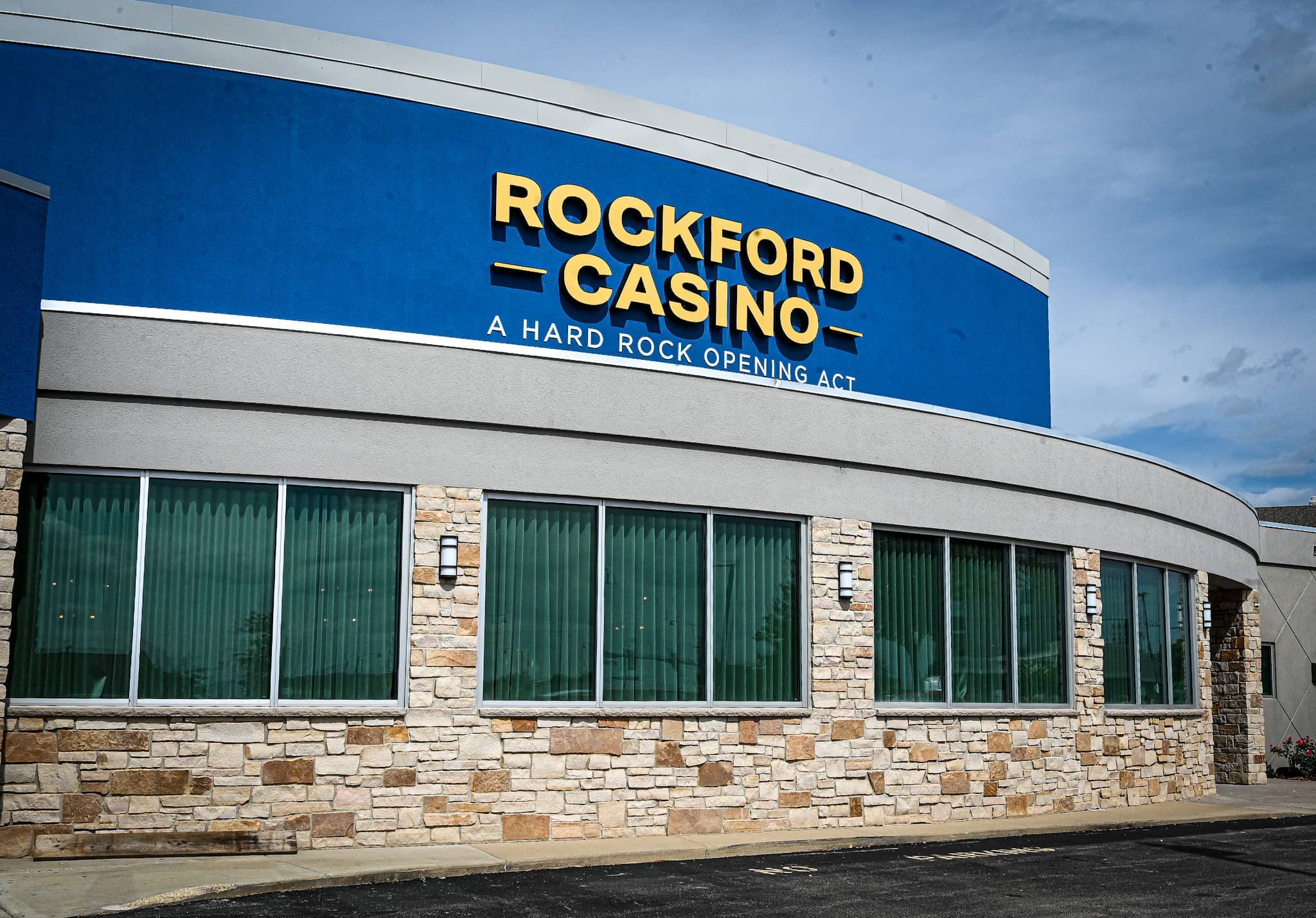 ROCKFORD — Hard Rock Casino Rockford is pushing to hire more than 100 additional employees as it readies for its opening act in late fall.
About 150 band members, the name Hard Rock gives to its employees, have been hired so far for Rockford Casino: A Hard Rock Opening Act, the temporary casino located in the former Giovanni's Restaurant & Convention Center, 610 N. Bell School Road.
"You say 'if you build it, they will come,' but you have to make sure that you have a great team and great talent in there so that when we get folks to come they have an awesome experience," said Dawn Reynolds Pettit, vice president of human resources for Hard Rock.
Jobs range from customer-facing roles like cage cashiers, security officers, servers and cooks to behind-the-scenes operations like finance, accounting, information technology, human resources, maintenance and management positions.
"It really runs the gamut of opportunities," Reynolds Pettit said. "You can get your foot in the door, get all trained, get used to it and then that leads you to a great career trajectory when the larger casino opens in about 18 to 24 months."
You can apply online at hardrockcasinorockford.com. The casino is hosting a one-stop shop hiring event Friday and Saturday for applicants. The event includes a panel interview and a one-on-one interview.
"If individuals pass that one-on-one interview they're offered a position right on the spot," Reynolds Pettit said.
Hard Rock provides paid training for all positions, which start at about $14 an hour.
"All that we ask is that you have a great personality and a strong work ethnic and then we'll take care of everything else for you," she said.
Another hiring event is planned for the end of September or early October.
This article is by Kevin Haas. Email him at khaas@rockrivercurrent.com or follow him on Twitter at @KevinMHaas.