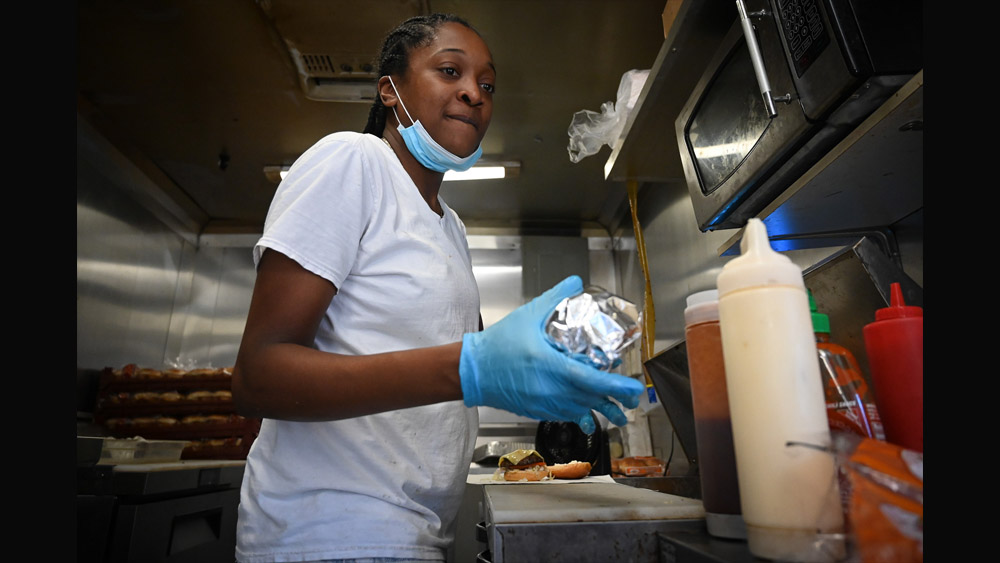 ROCKFORD — First he revived a shuttered ice cream shop into one if the city's most popular burger joints. Then came the food truck. Now, James Purifoy has set his sights on another expansion for his restaurant business: He wants to bring the flavors you love at 15th & Chris to grocery store shelves.
The 46-year-old burger connoisseur is making arrangements with packaging companies so his original recipe barbecue sauce — the same sauce you taste on The Mackaveli, his take on a western burger — can be sold in stores. He eventually would like have his garlic parmesan french fry seasoning in stores, too.
"I'm always like, 'what else can I do,'" Purifoy said of expanding his business.
Purifoy doesn't have a timetable for the move into stores, but he's been fielding questions from friends and fans ever since his grandparents' sauce recipe, James & Edna Mae's Everything Sauce, was stocked at Woodman's grocery store in Rockford. That sauce, a product from his aunt, Mary Rivera, sold out within two days of its first appearance in the store, she said in an interview earlier this week.
"I'm hoping it can happen sooner than later," Purifoy said. "I'm all ready to go with it; it's going to put me more to work."
"Then it ain't no telling when you're going to see the 15th & Chris patties in the freezer at your local market, and you can mess around and have your burger party at home."
When will the brick-and-mortar 15th & Chris reopen?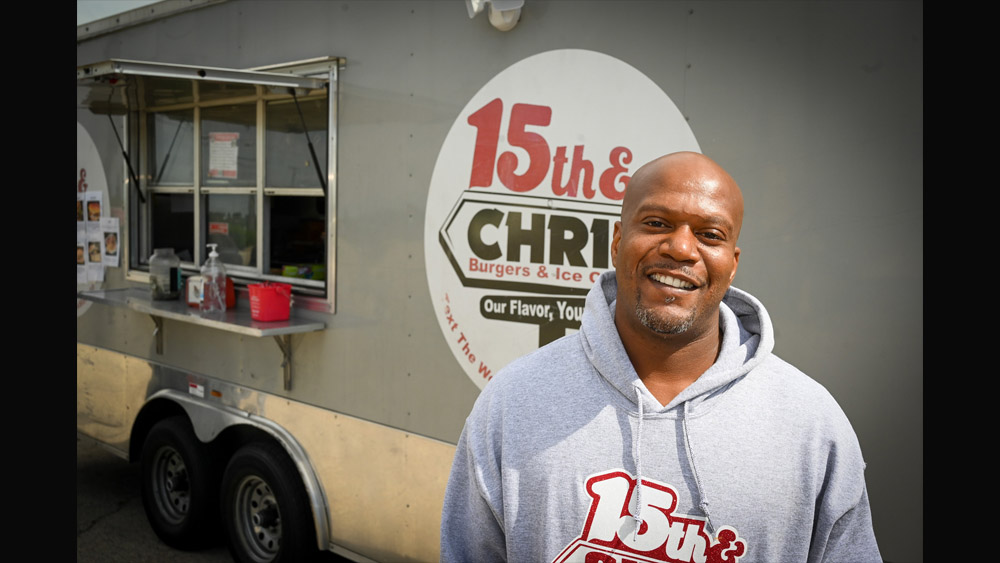 Purifoy's original restaurant, which he opened in 2014 at the corner of 15th Avenue and Christina Street, has remained closed during the coronavirus pandemic.
The restaurant has no indoor seating but has a small space where customers gather to make their orders, making it difficult to allow for social distancing.
"I know how 15th & Chris gets … it's a party, it's packed," Purifoy said.
"COVID really tested my family," Purifoy said. "A lot of people that were here the last two years aren't here no more – important people to me."
Purifoy initially eyed reopening the brick-and-mortar in spring, but he didn't want to compete with road construction happening at the time, he said. The delta variant then led to an increase in coronavirus cases that further delayed reopening.
He hopes to reopen soon but is evaluating the right timing.
"I want 15th & Chris to be open," he said. "I want the truck on the other side of town doing the business for the people that can't actually make it to 15th & Chris and experience that culture."
This article is by Kevin Haas. Email him at khaas@rockrivercurrent.com or follow him on Twitter at @KevinMHaas.