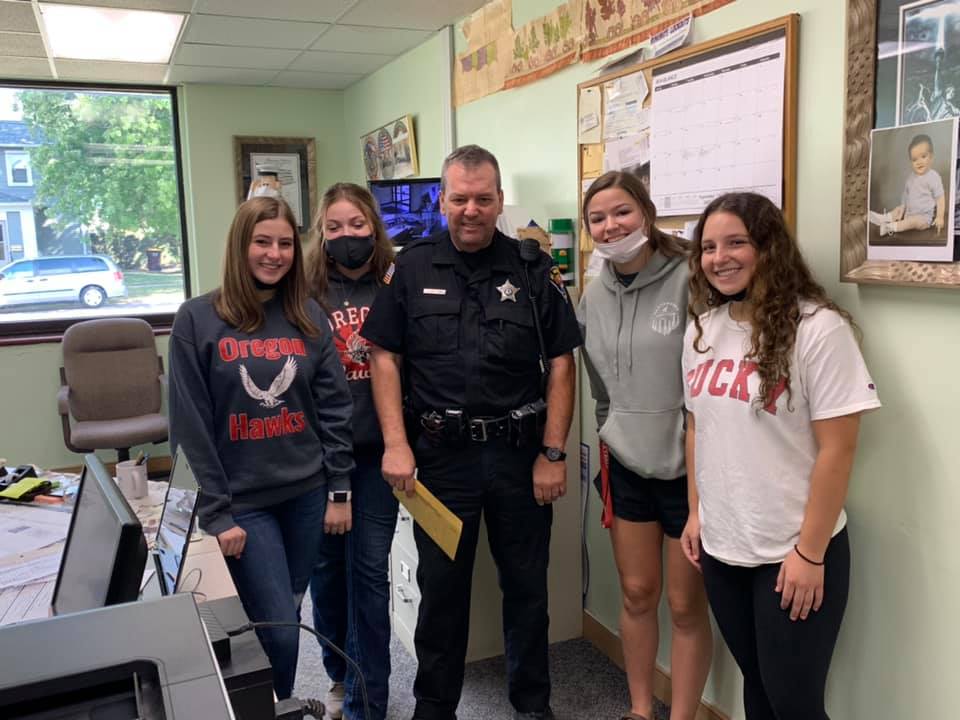 When the attacks on Sept. 11, 2001, happened, there were no students at Oregon High School who were born yet. No matter how much time passes though, it's something that will never be forgotten.
What students at Oregon High School and Principal Heidi Deininger did last week proves just that.
On Sept. 17, the students along with Deininger delivered notes to the Mount Morris police and fire departments, Oregon police and fire departments, and Ogle County police and dispatch departments to thank them for what they do to support and protect their communities. The idea for the notes was suggested by Oregon High School's School Improvement Team.
"The notes were so heartfelt," Deininger said in a news release. "We did this as a part of a larger activity that taught students about the events of 9/11, and it sparked a lot of great conversation. We were all honored to deliver the notes and personally thank everyone."
Every student wrote a note during their student advisory period known as "Hawk Huddle." In total, students wrote and delivered nearly 400 notes.