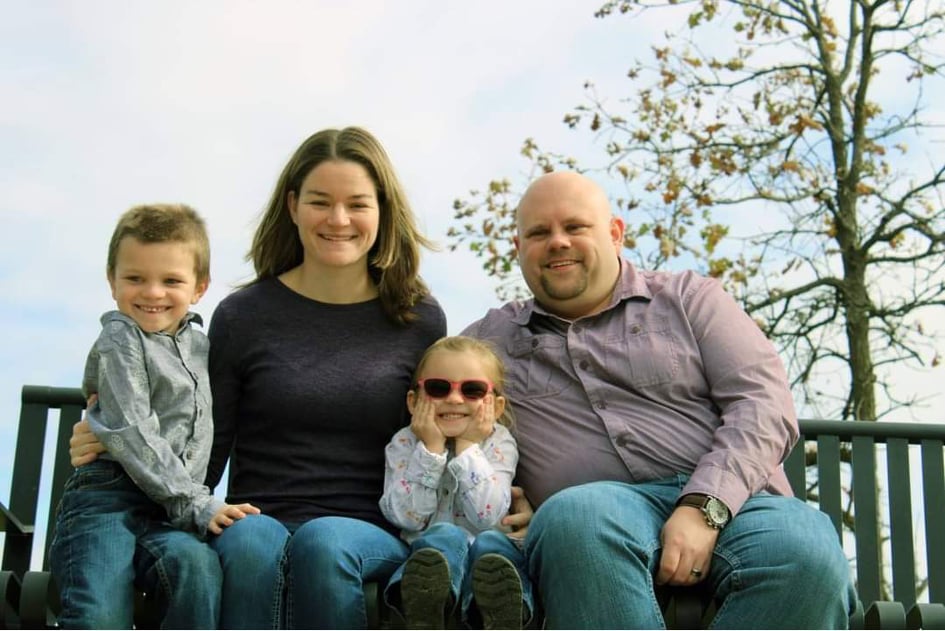 LOVES PARK — The Superhero Center for Autism has named a new president of its board of directors, the second in the nonprofit's seven-year history.
Dustin Smith was promoted to the role effective Sept. 1.
Jamie Dornink, the organization's founder, will step down from her position to spend time with her family and continue her work as a special education teacher in Poplar Grove.
"Dustin has worked with the center since it was founded," Dornink said in a news release. "He brings an unmatched level of dedication and energy that the center will tremendously benefit from, and the heart to provide support and guidance for other parents of superheroes.
"I'm really excited to see him elevated to this position," Dornink said. "I wouldn't be able to take this hiatus without knowing the center will be in such capable and passionate hands."
Smith, who is the father of a child with autism, joined the board earlier this year as the public relations director. He has a bachelor's degree in psychology from Waldorf University and is pursuing a master's degree in special education and school psychology through Minot State University.
The community center, 4205 Galleria Drive, closed as a safety precaution last year amid the coronavirus pandemic, and reopening it will be one of Smith's first tasks.
"I am excited to be given the opportunity to continue the work Jamie and our previous boards have accomplished," Smith said. "My immediate plan is to work on reopening the center so that our families have a place to go and be supported."
Dornink will no longer run the center's day-to-day operations but will continue as an emeritus member. She will lend her expertise and advice as requested.
"I'm proud of what we've accomplished these past six years," Dornink said. "I can't wait to see what the future holds for the Superhero Center."
Smith lives in Beloit, Wisconsin, with his wife, Emily, and his children, Blake and Becca.
The Superhero Center for Autism is a nonprofit organization founded in 2015 to offer support, education and other resources for individuals with autism and other special needs and their families. The community center is open to all children with special needs and their families where they can be safe, empowered, supported and be themselves.
This article is by Kevin Haas. Email him at khaas@rockrivercurrent.com or follow him on Instagram at @thekevinhaas or Twitter at @KevinMHaas.