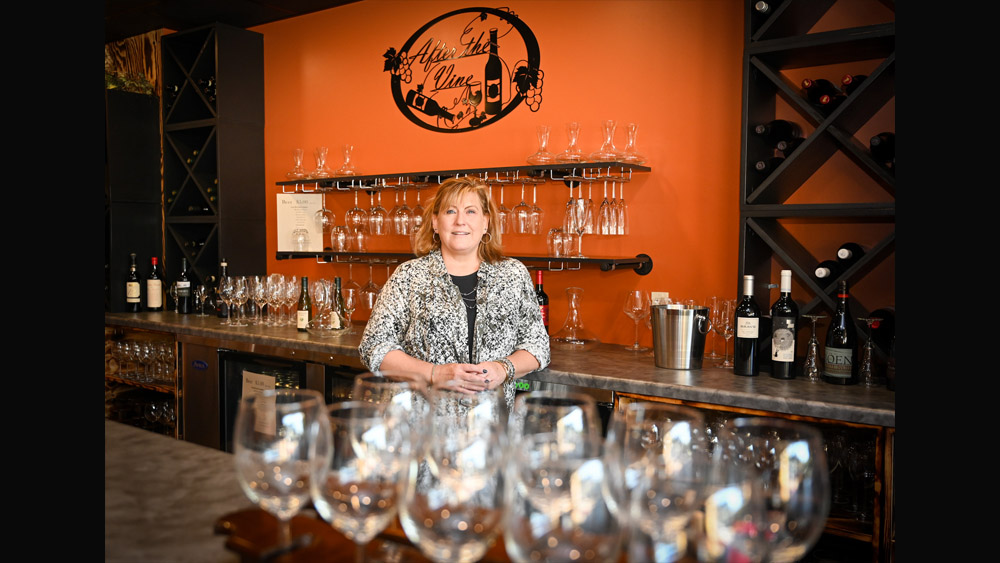 ROCKTON — Connie Kieffer had admired the village's quaint downtown since she first passed through as a young girl years ago.
In opening her new wine bar and retail shop, Kieffer hopes to become a bigger part of the community she's grown to love and help sculpt it into a destination for residents and visitors alike.
The village's historic downtown is filled with unique shops, pubs and eateries, Kieffer said, but there wasn't a quiet place for a nice glass of wine. She hopes After the Vine, 163 Hawick St., is just that.
"That's what I felt everyone was calling for," said Kieffer, who opened After the Vine on Sept. 22.
It offers wine tastings, retail sales and unique gifts from local artists and makers.
"I hope it helps the community out, not just me as a business owner," she said. "I hope this attracts people to come here, go up and shop, or go up and shop and stop down here — make this their last destination or their first destination — as long as they experience the whole town."
(story continues below photo)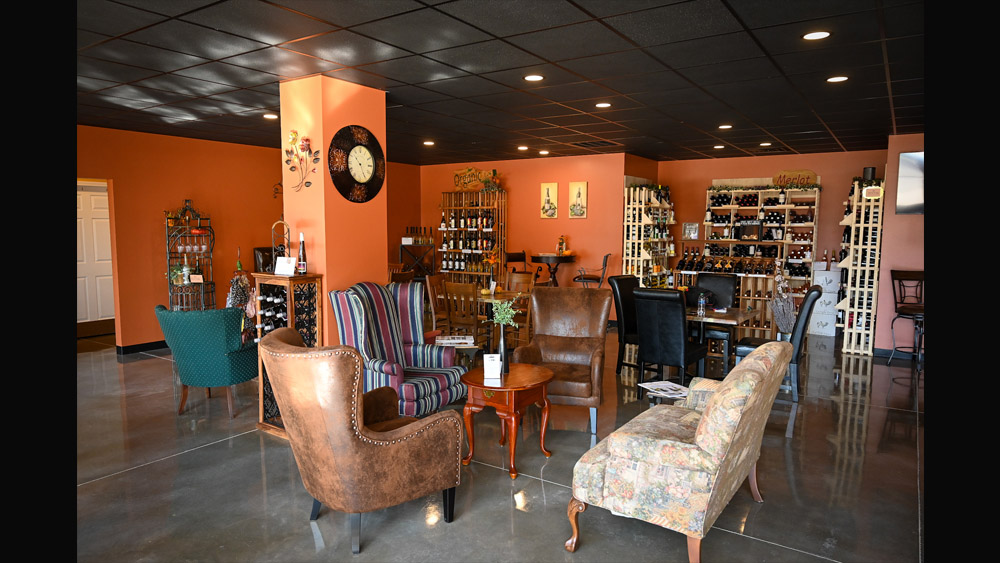 The Freeport native started getting involved with the community about five years ago as a member of the Rockton Lions Club, a nonprofit she joined after moving to Machesney Park.
She now lives in Rockton, and after years of working as a product consultant for GovTech Services Inc., she decided to go into business for herself when the company changed ownership.
Her new store is nestled next to Settlers Park, and you can enjoy a glass of wine across from the changing leaves on trees that line the Rock River.
"We obviously have a very beautiful scenery right across from Settlers Park," she said. "I just want (customers) to be comfortable, relaxed and just enjoy the experience of drinking a really good glass of wine."
After the Vine is one of six businesses located in the multiuse building owned by Stenstrom Co., which is now full for the first time since it became available in 2007. Also in the complex are The Mix ice cream and candy shop, Country Insurance and Financial Services, Edward Jones, Rockton Spa Sanctuary and Healthy Touch acupuncture and herbal medicine.
Kieffer is in discussion with multiple businesses in the region to bolster the pairings she can offer. She's working with a Roscoe company to create charcuterie boards. She's also working on chocolate pairing events and partnering with friend Lori Reyes, a Roscoe native and owner of 808 Cheesecake, to add its cheesecakes as a pairing.
She also hopes to integrate wines from vineyards in the region. Prairie State Wines from Genoa is on shelves now, as are 45 North wines from Lake Leelanau, Michigan.
Customers need not be wine connoisseurs. She hopes novices will be open to broadening their horizons with a flight of varieties they've never tried before.
"My goal is to share what else is out there besides what's in the grocery store," she said. "Some of the stories behind some of these wines are just amazing."
About | After the Vine
Where: 163 Hawick St., Rockton
Owner: Connie Kieffer
Hours: 11 a.m. to 8 p.m. Wednesday through Sunday
For more information: 815-957-0505; facebook.com/ATVRocktonwines
This article is by Kevin Haas. Email him at khaas@rockrivercurrent.com or follow him on Twitter at @KevinMHaas or Instagram @thekevinhaas.