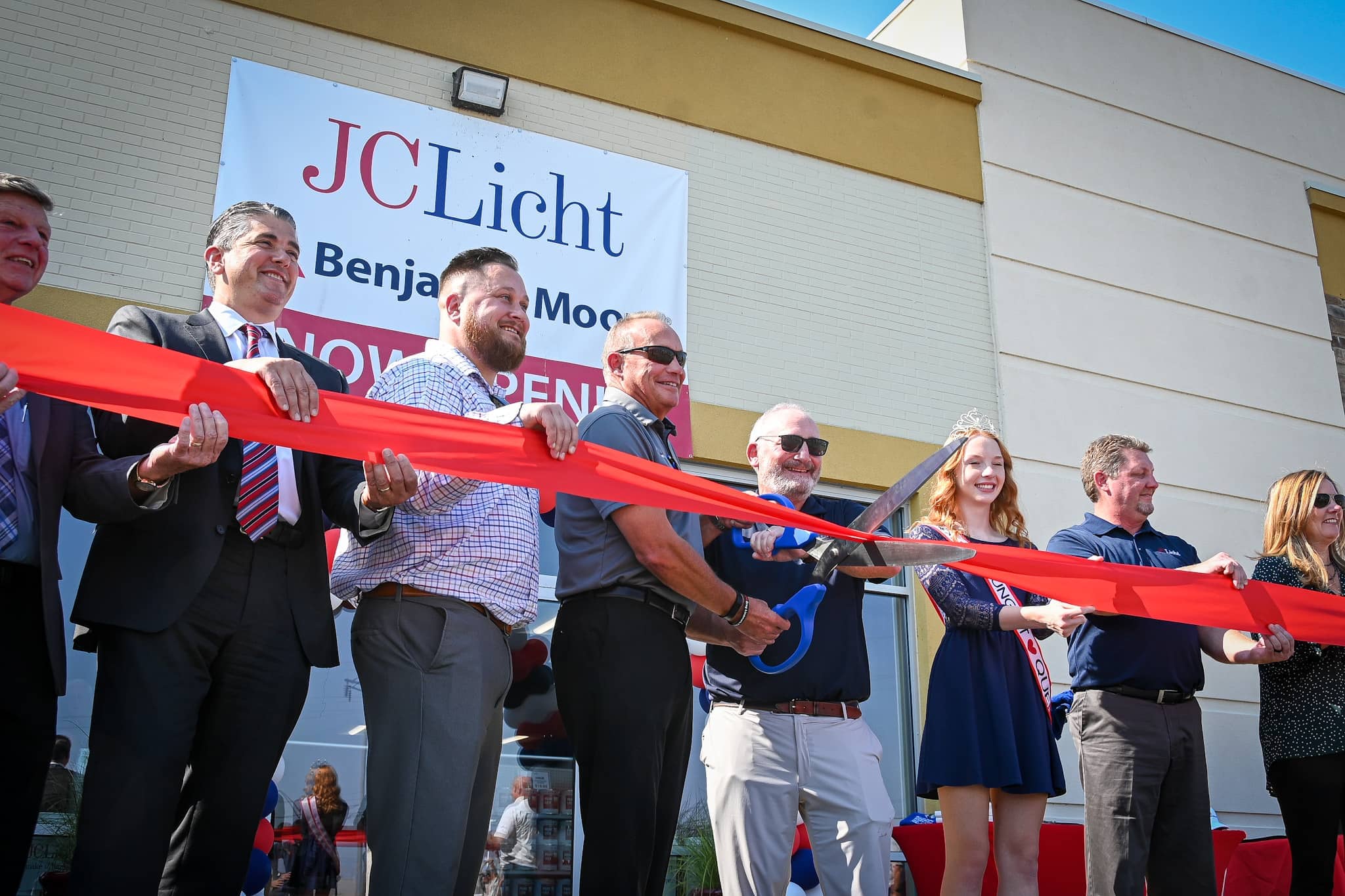 LOVES PARK — A company that aims to help customers breathe new life into their homes with fresh paint, window dressings and other services has opened its first store in the region.
JC Licht, an Addison-based company with nearly 50 locations across the state, celebrated its grand opening Friday at 1459 E. Riverside Blvd. The company is the latest tenant to fill part of the space that once housed Kmart and later Sears Essentials until it closed in 2011.
"How Loves Park has greeted us is just amazing," said Elliot Greenberg, president and CEO of the company. "We can see we picked the right town, the right location."
JC Licht is located on the west end of the building, which also houses Boxed Up self-storage. City officials put a focus on filling the former Kmart space about five years ago when they offered $4.5 million in tax incentives toward First Midwest Group's redevelopment efforts. Mayor Greg Jury says that deal has paid off, as evidenced recently by the Aldi's grocery store being built on site and JC Licht's opening.
"You are helping First Midwest fulfill the promise that they made to us with everything they're doing here, and they're doing it on time," Jury told JC Licht representatives during the ceremony Friday. "We're looking forward to working with you."
JC Licht is a family-owned paint store that started in 1907. It bills itself as the largest dealer in the country of Benjamin Moore paint and the largest dealer in the Midwest of window treatments. The company also provides wallpaper and other interior design products and services.
"For us it's really about the service level we give," said Sharon McGuckin, vice president of retail for JC Licht. "Make it happen is our motto. We never say no; there's always some way we can get our way to yes."
Homeowners who want help planning their project can have an in-home visit. The company's representatives are also working to connect with contractors in the community.
"It's not like we're just building a store and waiting for people to come … there's so much more to opening a store than just putting it here physically," said Don Duttine, vice president of sales. "We can really, truly be a partner in this community."
About | JC Licht
Where: 1459 E. Riverside Blvd., Loves Park
Phone: 779-314-3020
Hours: 6:30 a.m. to 5:30 p.m. Monday through Friday; 8 a.m. to 5 p.m. Saturday; closed Sunday.
On the web: jclicht.com