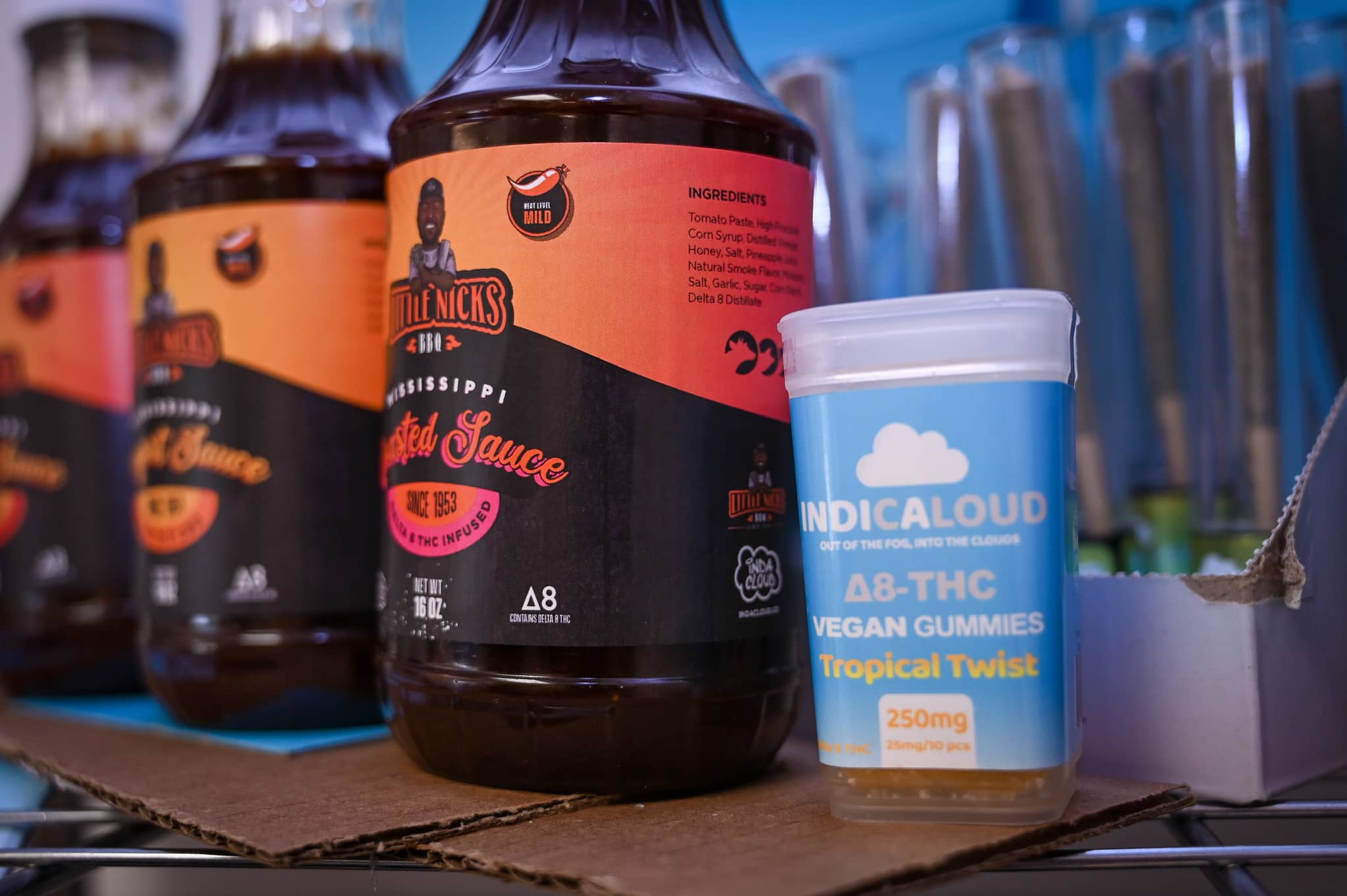 ROCKFORD — A barbecue restaurant on the city's west side has introduced a new cannabis-infused sauce that sets out to "take barbecue to a higher level."
Little Nick's BBQ, 3118 Auburn St., is now selling a delta-8 THC infused sauce in bottles or on your order. Spicy and mild options are available, and there's a one-to-one infusion with CBD and delta-8 THC.
"As far as I know, as far as the city of Rockford, we have the only crossed over the counter infused food and barbecue in the city," said Thaddeus Denthriff II, owner of Little Nick's.
Each bottle has a total of 320 milligrams of THC.
"That's a lot, so each tablespoon of that sauce is worth about 10 milligrams of THC," Denthriff said. "Make sure you dose it out and be careful."
Delta-8 THC is billed as producing a milder high and fewer psychoactive effects than delta-9 THC, the better known substance commonly associated with marijuana. Delta-8 is also often marketed as legal even in places where marijuana is not.
Cannabidiol, or CBD, is a non-intoxicating molecule found in hemp and marijuana. Denthriff said customers have found the one to one CBD and THC sauce to provide a nice bodily relaxation.
"It really helps any tight areas, muscle tightness, people who have arthritic conditions, those kind of things," he said.
Denthriff said he introduced the new sauces in mid-September at the American Royal World Series of Barbecue in Kansas City, where his team earned first place in the whole hog category.
Little Nick's, which opened in February on Auburn Street, is a fourth generation company started by Denthriff's great grandfather Fred Sanders, who opened the first small barbecue shop on the corner of St. Louis and Marcus avenues in St. Louis, Missouri.
"The same techniques and traditions that held true to him hold true to me today," Denthriff said. "Everything we do is like you would go back in a time machine 100 years ago. We set our pits on 225 degrees and we smoke everything for as long and as tender as we possible can.
"That is the method. It's the authenticity that we bring. A low, slow Mississippi true smoked barbecue."
About | Little Nick's BBQ
Where: 3118 Auburn St., Rockford
Hours: 11 a.m. to 7 p.m. Wednesday through Saturday; 11 a.m. to 3 p.m. on Sunday
Phone: 815-697-4227
On the web: littlenicksbbq.com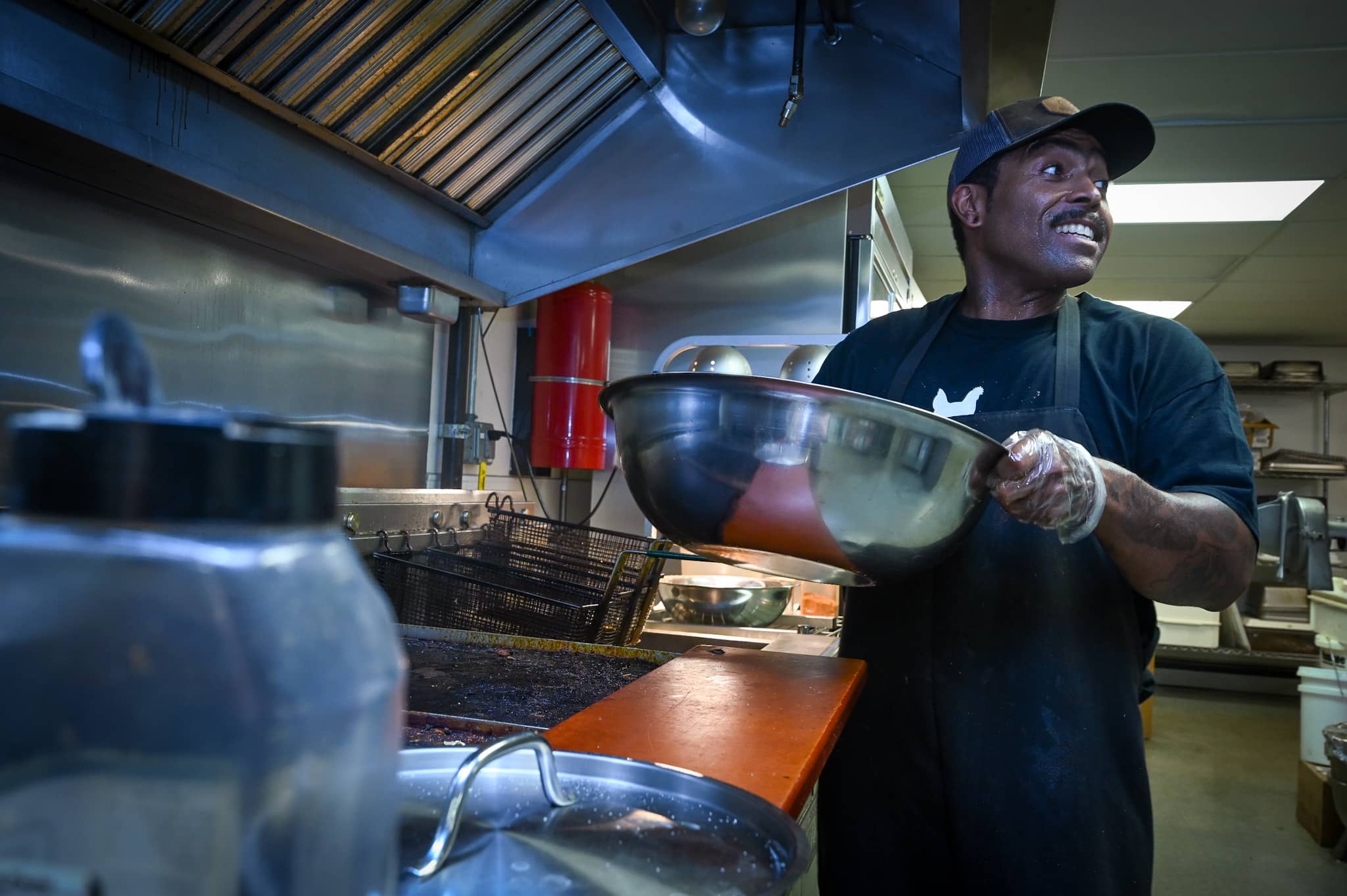 This article is by Kevin Haas. Email him at khaas@rockrivercurrent.com or follow him on Twitter at @KevinMHaas or Instagram @thekevinhaas.