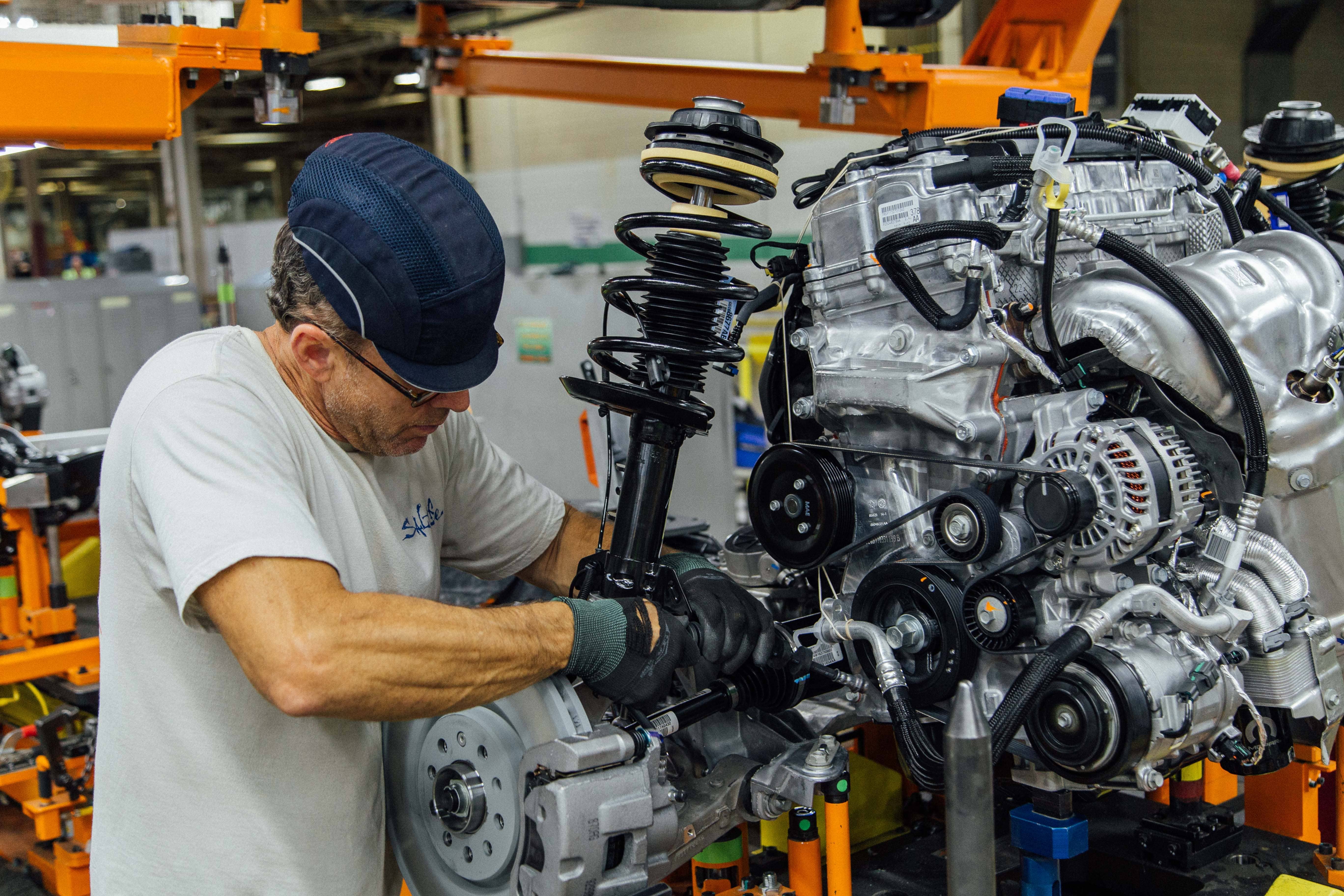 BELVIDERE — City Council members are urging the state to create an incentive package for electric vehicle production in Illinois, something they hope could strengthen the Belvidere Assembly Plant for years to come.
Aldermen on Monday approved a resolution asking Gov. JB Pritzker and the Illinois General Assembly to establish competitive incentives that could aid in retaining and expanding the automotive industry.
That resolution follows a letter sent by the Northern Illinois Council of Governments, a nonprofit coalition of local government bodies that works on regional initiatives. Its support demonstrates the regional desire for state help to retain and expand the plant.
Stellantis has not signaled any desire to produce electric vehicles at the Belvidere Assembly Plant, where Jeep Cherokees are built. But the company has outlined plans to ramp up electric vehicle production and this year introduced its first electric Jeep Grand Cherokee 4xe, the Cherokee's bigger sibling, which is expected to arrive in showrooms in early 2022. The company declined to comment for this article.
"The city, region and state cannot afford to be passive spectators and be outhustled in securing future critical employment for our citizens," Mayor Clinton Morris wrote in a letter to Pritzker, which Morris shared with the Rock River Current. "It is imperative to our city and regional economy that we, as elected representatives, do everything possible to keep our Belvidere plant thriving."
In July, Stellantis announced plans to invest roughly $35 billion in electrification and software through 2025. The company wants more than 40% of its sales in the United States to be be low-emission vehicles by 2030 and it has committed to offering fully electrified vehicles for all 14 of its brands.
"We want to make sure our region is in a good position to be in the forefront for the next project, which may or may not include electrification," said Pamela Lopez-Fettes, executive director of Growth Dimensions, a cooperative between private businesses and local government that works to foster economic development. "We found very quickly that Illinois needs to be more competitive and we need to have a robust incentive package in order to compete."
The Belvidere Assembly Plant, despite recent cutbacks caused by a global microchip shortage and slowing Jeep Cherokee sales demand, remains one of the largest employers in the region. Approximately 2,500 people work at the plant, which is down from three shifts to one, according to Stellantis. There are also supply companies throughout northern Illinois and a workforce that comes from a 70-mile radius, Lopez-Fettes said.
The plant opened in 1965 under Chrysler, and PSA Group and Fiat Chrysler Automobiles merged last year to create Stellantis.
Lopez-Fettes said she hopes to see lawmakers approve an incentive package that will reduce the cost to develop electric vehicles in Illinois and provide funding for workforce training. The community, she and Morris said, stands ready to train its workforce for the future in part because of its recent partnership with Rock Valley College. The college's Advanced Technology Center, which aims to sustain and grow the manufacturing workforce, is expected to open in January in the former Shopko at Big Thunder Mall.
"We have been very fortunate for their partnership and investment over the past decades," Lopez-Fettes said. "We feel that it is essential not only to attract businesses to our area, but to retain the businesses. We need to think out of the box on packages and programs that we can offer a company to keep them here in Illinois."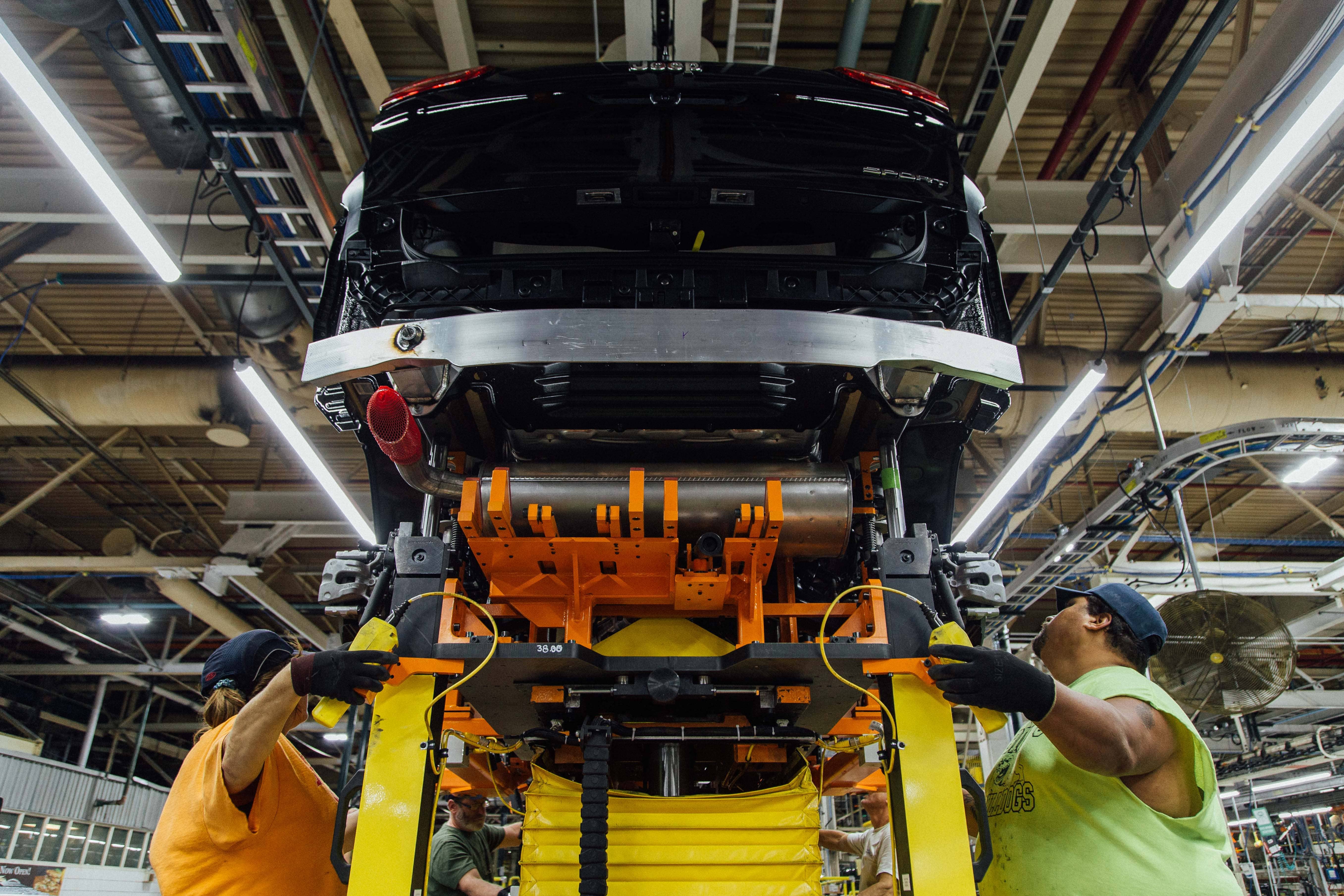 This article is by Kevin Haas. Email him at khaas@rockrivercurrent.com or follow him on Twitter at @KevinMHaas or Instagram @thekevinhaas.