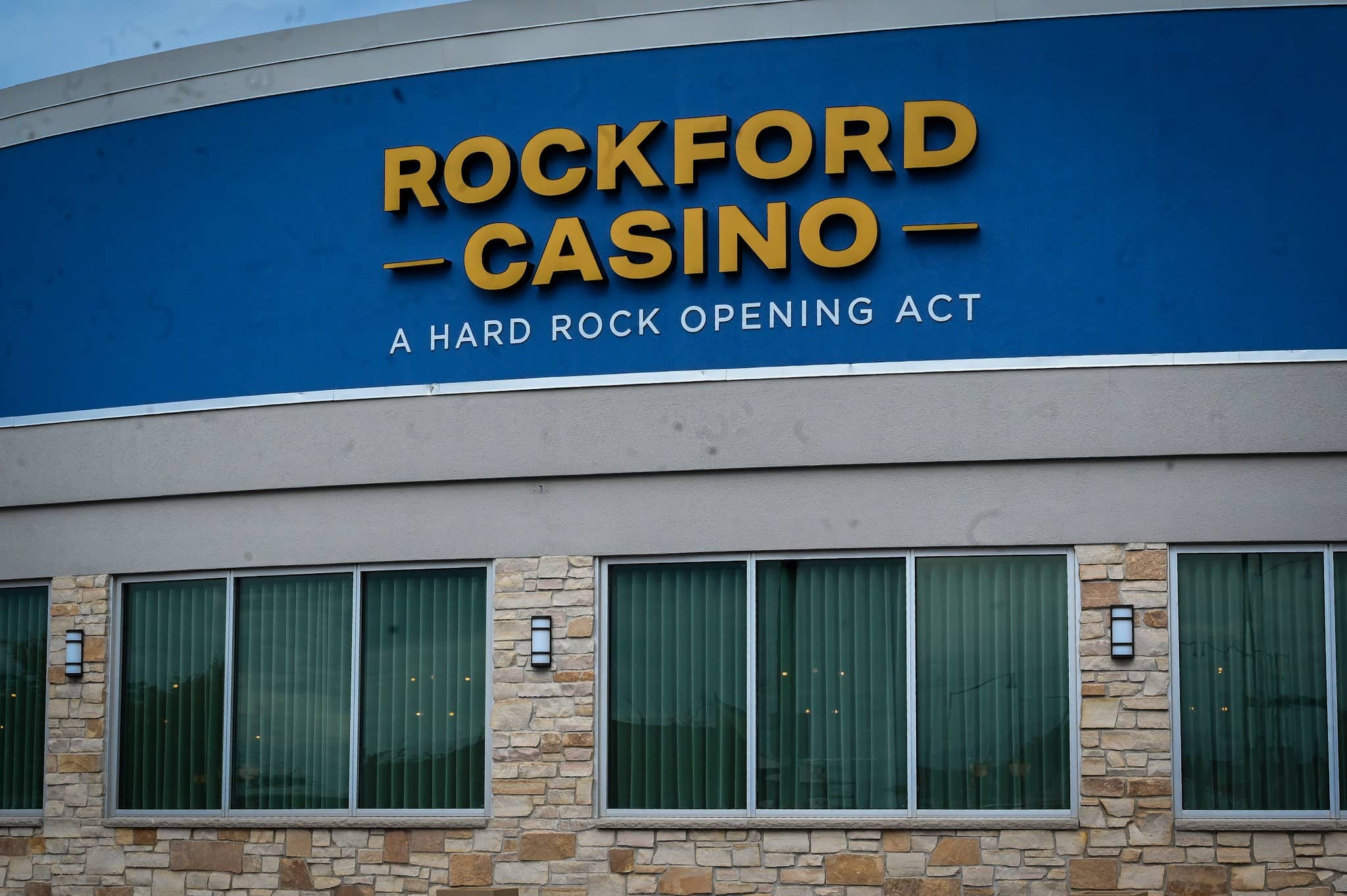 ROCKFORD — Hard Rock Rockford plans to add sports gambling to its array of betting options at its interim casino next year.
A Hard Rock Opening Act, the name for the temporary Rockford casino, is expected to open in early November, the company said this week.
The former Giovanni's Restaurant and Convention Center will feature 635 video gaming devices, including electronic blackjack, roulette and craps when it opens as a casino.
"The expectation is that sometime in 2022 we will be able to launch the sportsbook option here at this facility," Geno Iafrate, president and CEO of Hard Rock Rockford, said Thursday when providing reporters a tour through the temporary casino.
The sportsbook would be run through Hard Rock Digital, an online gambling enterprise that sets up sportsbooks across Hard Rock's casinos.
Sportsbooks have brought millions of dollars to casinos in the state as they've partnered with national online gambling franchises like FanDuel and DraftKings. Sports gambling was legalized in Illinois in 2019.
Illinois sportsbooks saw more than $400.3 million in wagers in August, the latest monthly total released by the Illinois Gaming Board. The vast majority of those bets — roughly 95% — were made online.
The nine sportsbooks in the state reaped $26.8 million in adjusted gross income, the money kept after paying winners, in August, according to the Gaming Board.
A Hard Rock Opening Act is expected to operate for roughly two years while a permanent casino is built on the former grounds of the Clock Tower Resort at Interstate 90 and East State Street.

This article is by Kevin Haas. Email him at khaas@rockrivercurrent.com or follow him on Twitter at @KevinMHaas.