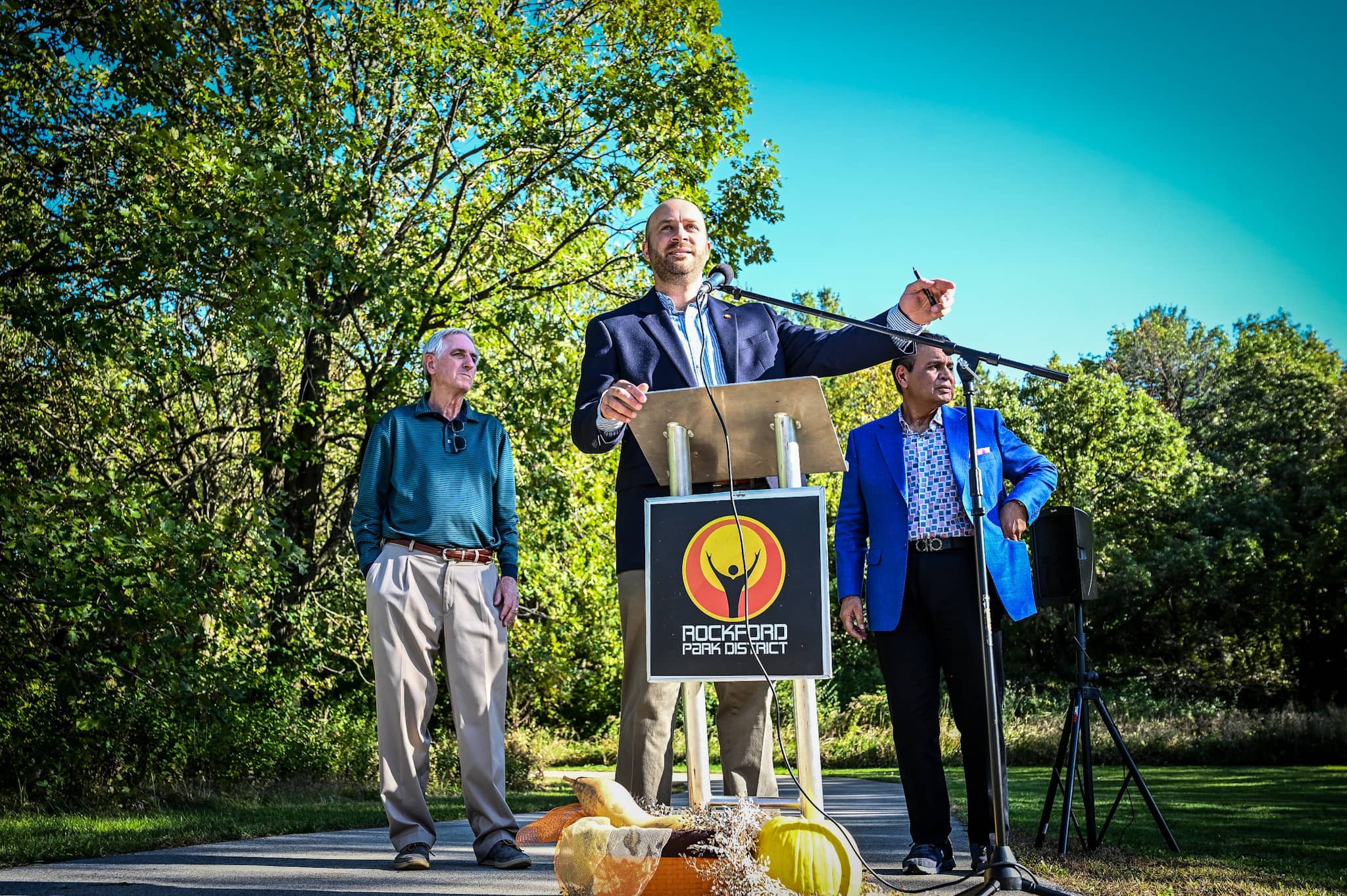 ROCKFORD — When the coronavirus pandemic took hold in spring 2020, shutting down business and entertainment across the country, people here flocked to the places they've long told the Rockford Park District should be its top priority.
"People flooded their neighborhood parks and people flooded their trails and paths," Rockford Park District Executive Director Jay Sandine said Monday. "I have never seen this Perryville Path system so busy in my life as I did in 2020."
The pandemic also forced the park district to nix a celebration it had planned for 2020 — recognizing the completion of a 1,300-foot pathway along Guilford Road that links the Perryville Path to the 1.4-mile loop near Midway Village.
On Monday, the district made up for that missed opportunity and also celebrated attorney Jim Keeling and developer Sunil Puri, two "trailblazers" and philanthropists who helped make the path system possible decades ago.
"We wouldn't be here today without the two men who created the vision and then executed on that vision over 30 years ago," Sandine said. "That's Mr. Sunil Puri and Mr. Jim Keeling."
A park bench dedicated to the men and their families and a sign mapping the path system were unveiled Monday at the ceremony.
The first section of the path was built in 1994 with the help of a federal grant, matching dollars from Winnebago County and the support of Puri and Keeling, said Carlos Molina, county engineer. It now stretches 15 miles long from Garrett Lane just north of East State Street to Hart Road near Rock Cut State Park.
The path will continue to grow.
Perryville Path's next extension
Over the next two years, Winnebago County will extend the path further north into Machesney Park.
A $1.2-million extension is being built north from Hart Road to Illinois 173 along a roughly 2-mile stretch of land inside Rock Cut State Park's western edge.
There is also an $850,000 extension that will go from Anjali Way north to Willowbrook Lane. A section of path was previously built in that area by Puri when his company First Midwest Group developed a nearby subdivision.
The county eventually hopes to connect the path to the Stone Bridge Trial, a roughly 6-mile pathway of mostly crushed limestone that rolls through rural countryside on the county's north end.
The stretch of path connecting to Hart Road could be complete by next year with both stretches planned to be finished by 2023, Molina said.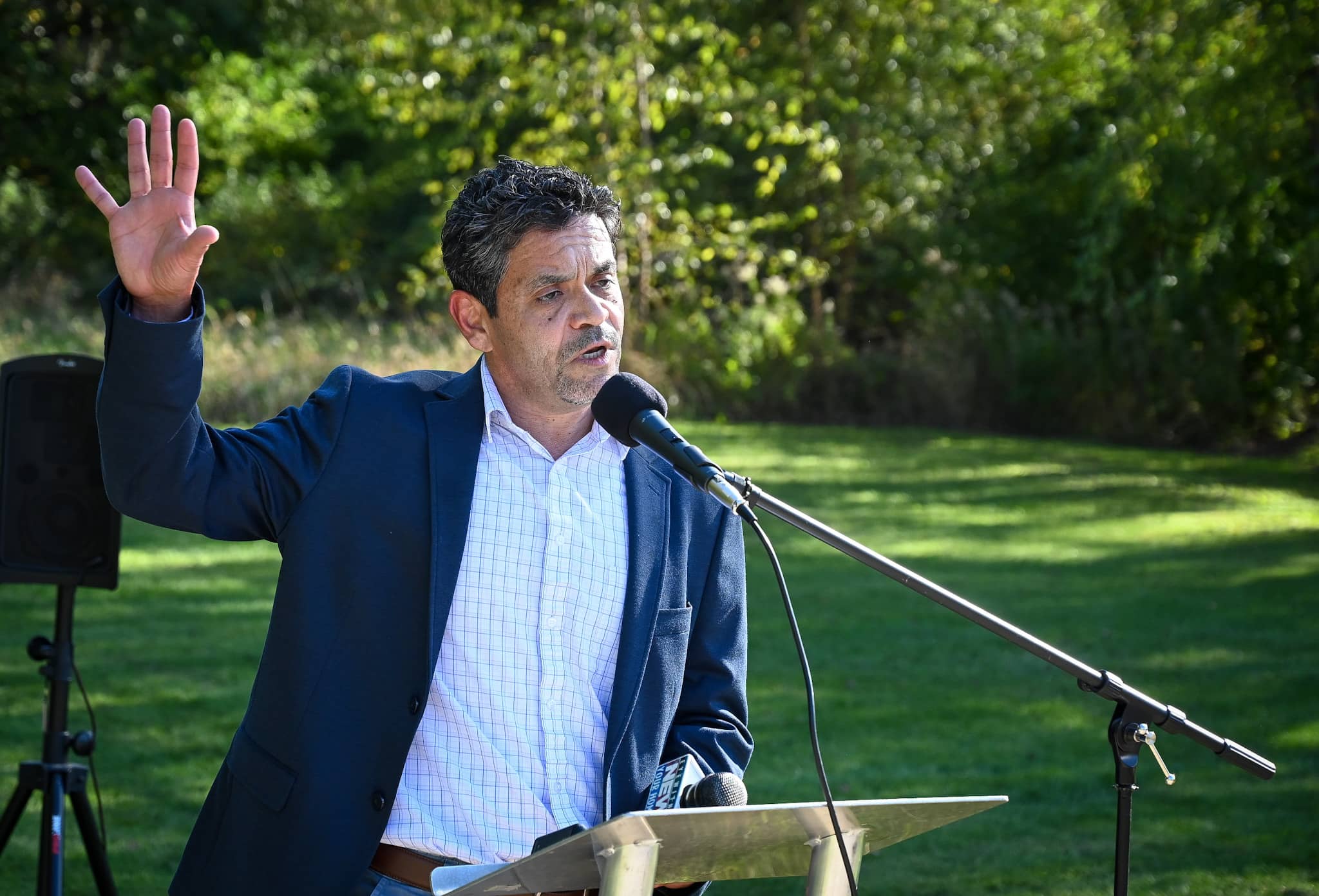 This article is by Kevin Haas. Email him at khaas@rockrivercurrent.com or follow him on Twitter at @KevinMHaas.