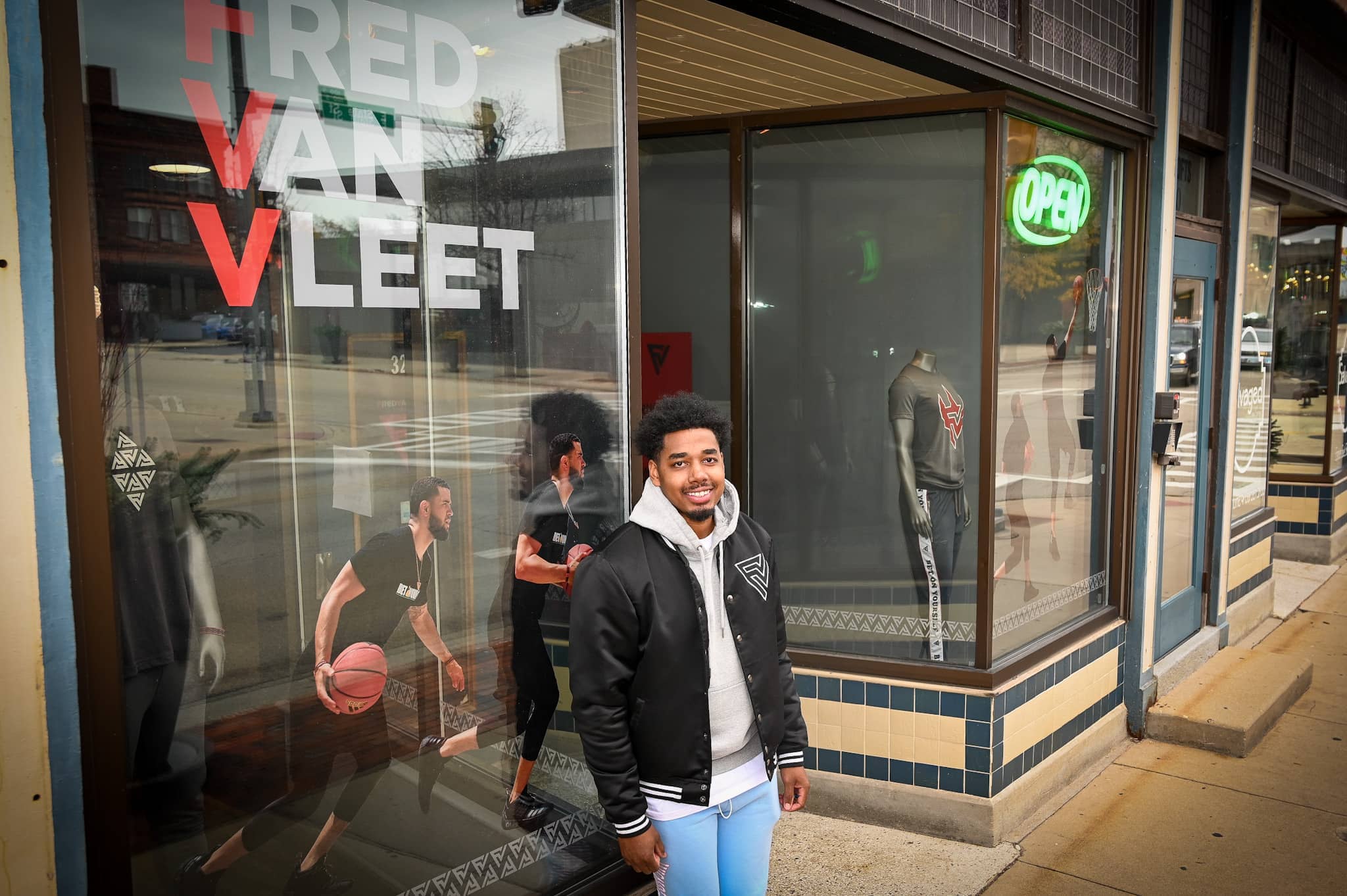 ROCKFORD — Using his position as a Toronto Raptors NBA basketball player, Fred VanVleet is once again giving back to his community with the fourth annual Thanksgiving Turkey giveaway. Last year, it was a drive-thru event held at the BMO Harris Bank Center, but this year they have decided to host it right at the Fred VanVleet shop in downtown.
The FVV Shop will be giving away 500 turkeys plus sides this Sunday, Nov. 21, from 1 p.m. to 4 p.m., and all you have to do is drive-through and pick up your Thanksgiving meal.
"We'll have traffic stops set up and you just come through. We've got custom Fred VanVleet bags as well, so the canned goods will be in there and the turkeys will be boxed up as well," said Keffer Simpson, a long-time friend of VanVleet and chief operating officer of the Fred VanVleet Shop. "This event is real important, there are people out there who need turkeys and it's only right. Fred, you obviously know, NBA player loves giving back to his community, so why not do it the right way, every year."
The Fred VanVleet Shop is located at 328 E. State St. in Rockford.