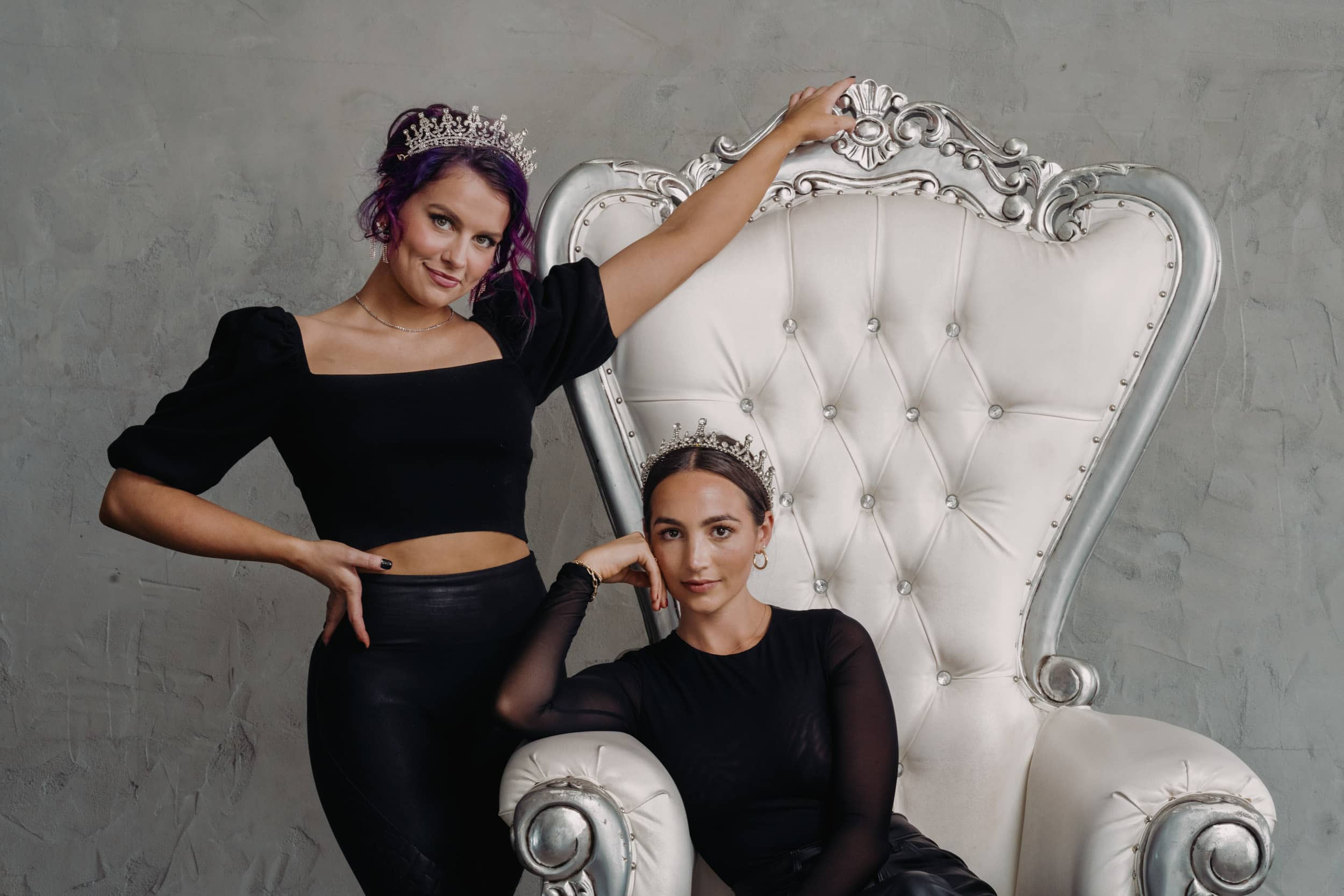 ROCKFORD — Rockford native Emily Bear has been nominated for a Grammy for Best Musical Theater Album.
Bear is up for the prestigious award presented by the Recording Academy for "The Unofficial Bridgerton Musical," which she wrote and recorded with Abigail Barlow. The nominees were announced today.
Bear, who grew up in Rockford and now lives in Los Angeles, initially composed the album with Barlow live on social media in January. It attracted a massive social media fan base including more than 36 million likes on Tik Tok.
The duo faces steep competition in the category from celebrated composer Andrew Lloyd Webber and Stephen Schwartz, who wrote the Broadway hit "Wicked."
The nominees in Bear's category are:
• Andrew Lloyd Webber, "Cinderella"
• Burt Bacharach and Steven Sater, "Some Lovers"
• Girl From The North Country
• Les Misérables: The Staged Concert (The Sensational 2020 Live Recording)
• Stephen Schwartz, "Snapshots"
• Emily Bear and Abigail Barlow, "The Unofficial Bridgerton Musical"
"The Unofficial Bridgerton Musical" hit No. 1 on iTunes U.S. pop albums within two hours of its September release. It consists of 15 original songs inspired by "Bridgerton," an Emmy-nominated Netflix series.
Music and lyrics are by both Barlow and Bear, with vocals by Barlow and orchestrations and vocals by Bear.  The album is produced by Bear, mixed by Scott Smith and Jon Rezin, and mastered by Jon Rezin.
The Grammy's Award Show is scheduled for Jan. 31 on CBS.
Bear, a piano prodigy who was a published composer by age 4, has performed for the Dalai Lama, played a solo concert at the White House, headlined shows in stadiums and made numerous television appearances, most notably on "The Ellen DeGeneres Show."
This article is by Kevin Haas. Email him at khaas@rockrivercurrent.com or follow him on Twitter at @KevinMHaas.