ROCKFORD — At its best, 2021 was a year that saw Rockford make progress on some of the projects that have loomed over the city for decades.
Case in point was the opening of A Hard Rock Opening Act and the approved sale of the Barber-Colman manufacturing complex.
At its worst, it was yet another year where issues with violent crime and public safety persisted.
Case in point are crime statistics that show another increase in violent crime and the deadliest year on city roadways in at least five years.
Mayor Tom McNamara sat down with Steve Summers last week to review the city's biggest accomplishments, developments and enduring issues in 2021. Listen to the full interview below:
Here are some of the highlights McNamara touched on while looking back at 2021 in Rockford:
Rockford casino arrives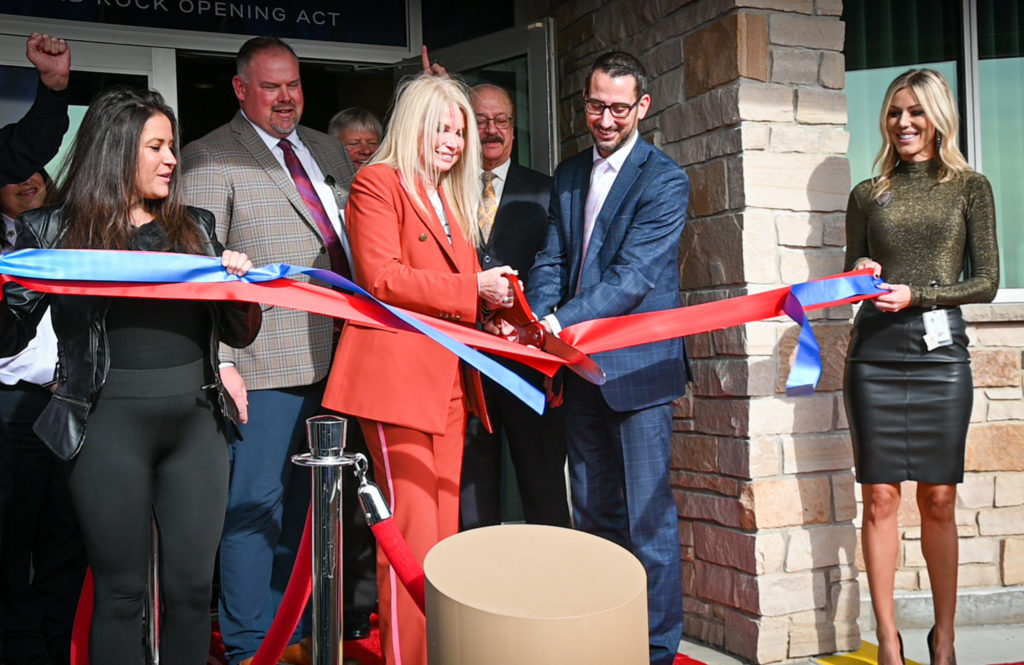 A decadeslong effort to bring a casino to the city had its biggest milestone to date on Nov. 10, when the doors were opened on A Hard Rock Opening Act. The interim casino, located in the former Giovanni's Restaurant & Convention Center at 610 N. Bell School road, is expected to operate for roughly two years before the full resort is opened.
The permanent resort is to be built on the former Clock Tower grounds near the intersection of Interstate 90 and East State Street. Much like the Clock Tower served as a landmark to the eastern gateway to Rockford, a 100-foot guitar will be constructed at the casino site to tower over the intestate.
"It's hard to remember, but not that long ago it had the Clock Tower with a broken clock for way too long," McNamara said. "You look at that space and what it was and what it meant to our community, and now you'll have really a new property with a lot of meaning for our community."
The interim casino, which boasts more than 37,000 square feet of gaming space filled with 625 slot machines and Interblock Electronic table games, raked in more than $4.1 million in its first 22 days of operation, according to Illinois Gaming Board data. The city's share of that revenue is $248,935, and the state receives $497,870.
The city is putting its portion of the funds toward providing college scholarships to Rockford Public Schools graduates through the Rockford Promise program.
Work begins to build new Rockford library
Rockford Public Library celebrated the groundbreaking on Oct. 20 of what will be its new main branch on North Wyman Street along the Rock River. The new 68,000-square-foot, three-story library is expected to open in 2023 on the same spot where the old main branch once stood.
The former site was razed so that ComEd could conduct environmental cleanup work required because of the site's history as a gas plant in the late 1800s.
There is development coming alongside the new library, too. An adjacent six-story building will be redeveloped with apartments on the top five floors and retail space on the ground floor.
City finds developer for Barber-Colman
City Council members on Oct. 4 approved an agreement for J. Jeffers & Co. to buy the former Barber-Colman manufacturing complex for $500,000, pending a 180-day period to review the feasibility of redevelopment.
Both the Milwaukee-based developer and city officials see promise for the site, which would be rebuilt into a mix of living spaces and commercial businesses over several years. McNamara said negotiations on a redevelopment agreement with J. Jeffers should begin in January.
Barber-Colman was once one of the city's largest employers, with thousands of workers manufacturing textile and milling machinery at 1300 Rock Street from the early 1900s until 1984 when the business was sold to Reed-Chatwood Inc. In the decades since, it has sat as an empty behemoth with busted out windows and rundown facade along South Main Street.
"I think it means just as much as an actual development as it does to our psyche and our own sense of pride of where we live," McNamara said. "South Main looks beautiful, but when you drive down there it's hard not to get depressed when you drive by Barber-Colman."
"I'm very excited about what Barber-Colman means to southwest Rockford and to our entire city as a whole."
First female police and fire chiefs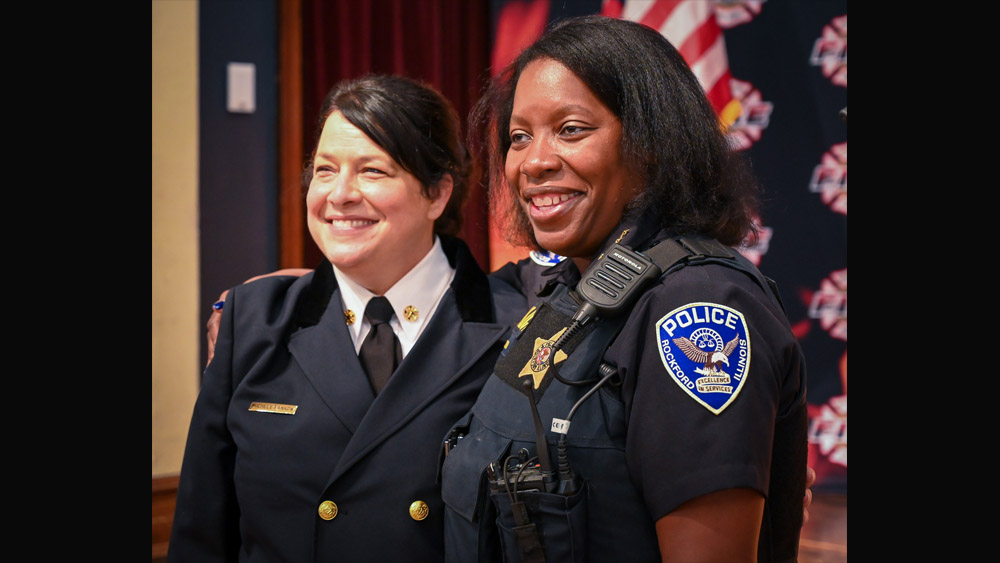 New leadership took over both the city police and fire departments in fall, and both selections made Rockford history.
Carla Redd was sworn in Aug. 31 as the 13th police chief in the city's history. She is the first woman and first Black person to lead the police department. Then, eight days later, Michele Pankow took the oath as the 11th fire chief in the city's history. She is the first woman to lead that department.
"I could not be more proud that our little girls in our community, like my own, Olympia Rose, now can look out and see Chief Redd and Chief Pankow and know that really in Rockford the sky is the limit to what they can do," McNamara said at Pankow's ceremony in September.
McNamara said Pankow will continue the innovative and proactive nature of the Rockford Fire Department. He praised Redd for both her work in the community and efforts to curtail violent crime. He said Redd was one of the first officers he got to know while he was a child growing up in Rockford.
"Chief Redd is a community service officer. That's in her blood," he told Summers. "I think you are already seeing her out in the community, engaging with citizens, lifting up voices that often aren't heard and really also being aggressive in tackling violent crime."
She also has one of the toughest tasks in a city that has long struggled to handle violent crime.
"She is going to be relentless on stopping the violence that's so pervasive in our community – that is our No. 1 concern," McNamara said. "But she's also going to look upstream and build those relationships and help those youth in our community really get on the right track."
All Rockford officers wearing body cameras
City Council members agreed in May to spend $3.4 million with Scottsdale, Arizona-based Axon Enterprise to buy 320 body cameras and 120 dashboard cameras. The body cameras went live on all officers in late October.
McNamara said that in 2017 there were fewer than 20 squad vehicles with dashboard cameras. Now all vehicles and officers have cameras, and the city purchased 60 mobile and stationary license-plate readers that allow law enforcement to quickly compare plate numbers against those of stolen cars or vehicles driven by wanted suspects.
"We are really getting aggressive in fighting that crime, but also doing it in a way that's transparent that can help build trust and accountability," McNamara said.
Ingersoll to help build Giant Magellan Telescope
Ingersoll Machine Tools broke ground on March 30 on a 40,000-square-foot facility where an 1,800-ton mount for the Giant Magellan Telescope will be built. The telescope is slated to be installed in an observatory in Chile in 2027.
"It's absolutely remarkable what they've done," McNamara said. "It continues to put us, quite frankly, on the map of being a real center for manufacturing."
Largest capital plan in city history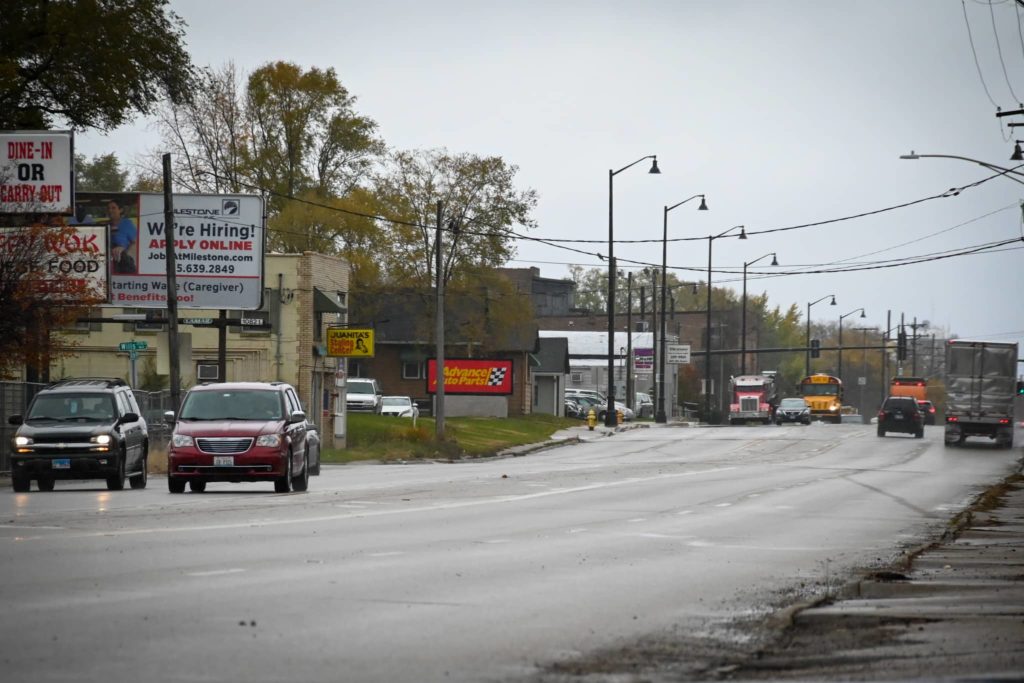 City Council members on Nov. 15 approved the largest capital plan in Rockford's history, a $248 million program that resurfaces neighborhood streets, rebuilds roadways and reconstructs bridges over the next five years.
The plan calls for $48 million in work in 2022 alone, and includes several improvements aimed at pedestrian an bicyclist safety. There have been roughly a dozen fatal crashes involving pedestrians in Rockford this year.
"We saw too many losses of life this year because of that," McNamara said.
Flat property tax levy
City Council decided in October to collect the same amount in property taxes as it did the previous year, marking the ninth straight year it has either reduced its levy or left it flat.
"What that means to individuals is really important," McNamara said. "Individuals and business owners now have $17 million more than what they would have had if we just simply did what city of Rockford has historically done, which is increase taxes."
The overall tax rate that most city residents pay declined from 15.26 in 2015 – the highest ever – to 12.86 last year. It's expected to drop this year, but the final calculation won't be made by the Winnebago County Clerk's Office until April. How your bill changes largely depends on how the assessed value of your home changed year to year.
Baseball center project moves forward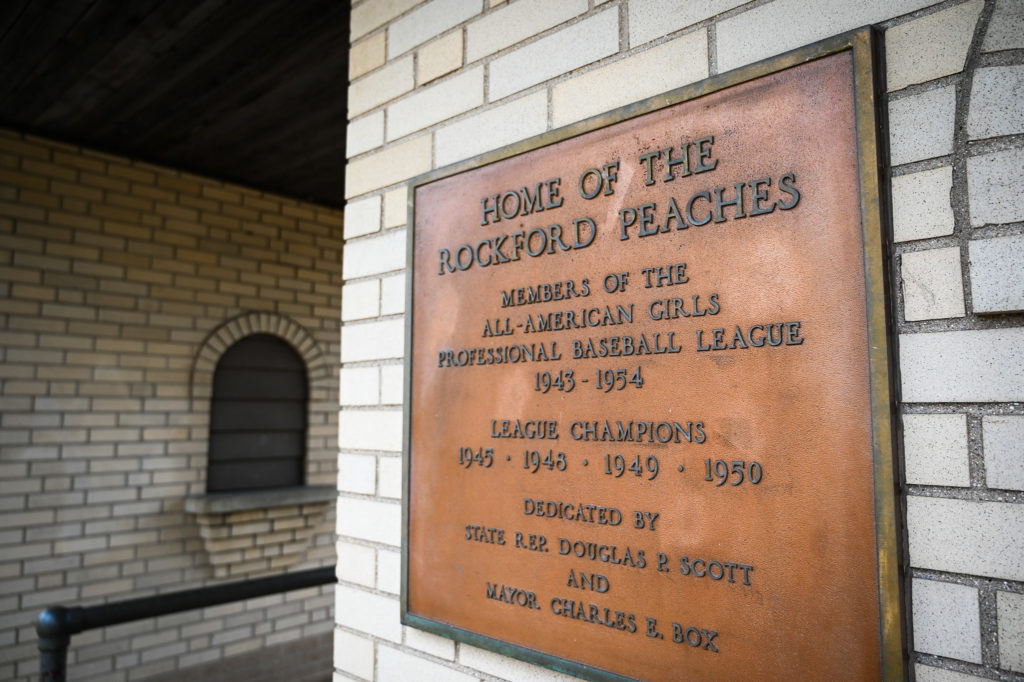 Rockford Park District commissioners on Oct. 26 approved the sale of 1 acre of land at Beyer Park to the International Women's Baseball Center for its future museum campus.
The district sold the land for $25,000 and will lease the remaining three acres, where the Rockford Peaches once played, to the IWBC.
McNamara said the museum and activities center, which will have indoor batting cages and practice space along Seminary Street, will continue to bring positive international attention to Rockford.
The decision to build on the north end of the park was, however, controversial. It drew the ire of The Friends of Beyer Park, which worked for years to restore and maintain the stadium, and felt the construction altered the historic integrity of the park.
Bird scooters arrive in Rockford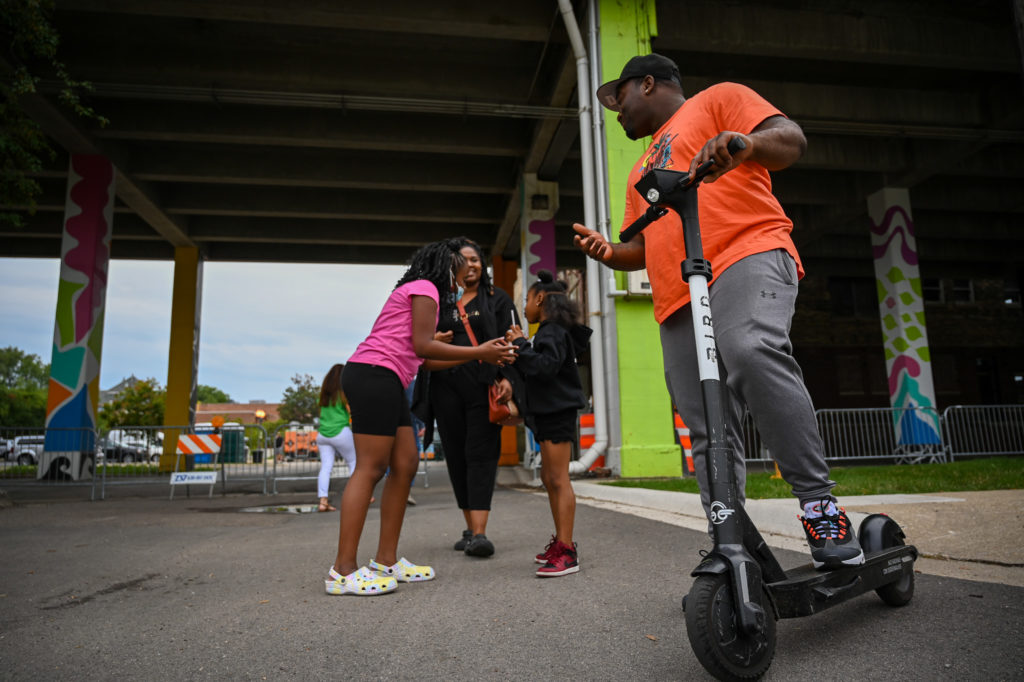 Bird electric scooters proved popular during their first summer in Rockford, amassing more than 14,000 rides in their first three months alone.
McNamara said that more than 25,000 rides were taken on the electric scooters by year's end, and the program would return next year.
"People love them and use them," McNamara said. "I see them all over and it brings a smile to my face."
The scooters' use was limited to a designated zone bounded by Central Avenue, Auburn Street, Morgan Street and Third Street. The area could expand next year, but no determination has been made.
Blackhawks and IceHogs sale
The Chicago Blackhawks in April purchased the Rockford IceHogs as part of a deal that keeps the team playing in Rockford and sets the stage for major renovations to the BMO Harris Bank Center.
The Blackhawks will pay $11.8 million for the Hogs and will play at the BMO Harris Bank Center for the next 15 years. The lease is the longest in the AHL.
The BMO will also get $23 million in improvements that will accommodate both the Hogs and various entertainers that perform at the arena.
'Essential' fiber optic cable approved
City Council members in March approved a deal with SiFi Networks to install a roughly $200 million citywide fiber optic cable network that will allow high-speed internet access across Rockford.
The company will install the underground network throughout the city and Rockford is allowing the use of its right-of-way. Rockford will allow the company to access and use the city's right of way.
"We really believe that internet, just like water, is essential now," McNamara said. "We need to make sure that everyone has access to it and everyone has access to high-speed internet."
Crime troubles continue
There have been 22 homicides in the city so far this year, that's down from the record 36 killings last year but more than 2017, 2018 and 2019.
Violent crime overall in the city was up 3% through the first three quarters of the year.
"We're not going to rest until we have a safe place for every single person to live," McNamara said.
He said the city's approach to crime will include investing in policing and in programs that stop the pipeline to violence, such as a team that works to identify children who experienced violence at home in order to help them deal with the trauma.
"We also have to invest and wrap our arms around these kids so that we can stop that pipeline, provide them some hope and opportunities," he said.
This article is by Kevin Haas with the interview and podcast conducted by Steve Summers. Contact khaas@rockrivercurrent.com or on Twitter at @KevinMHaas.