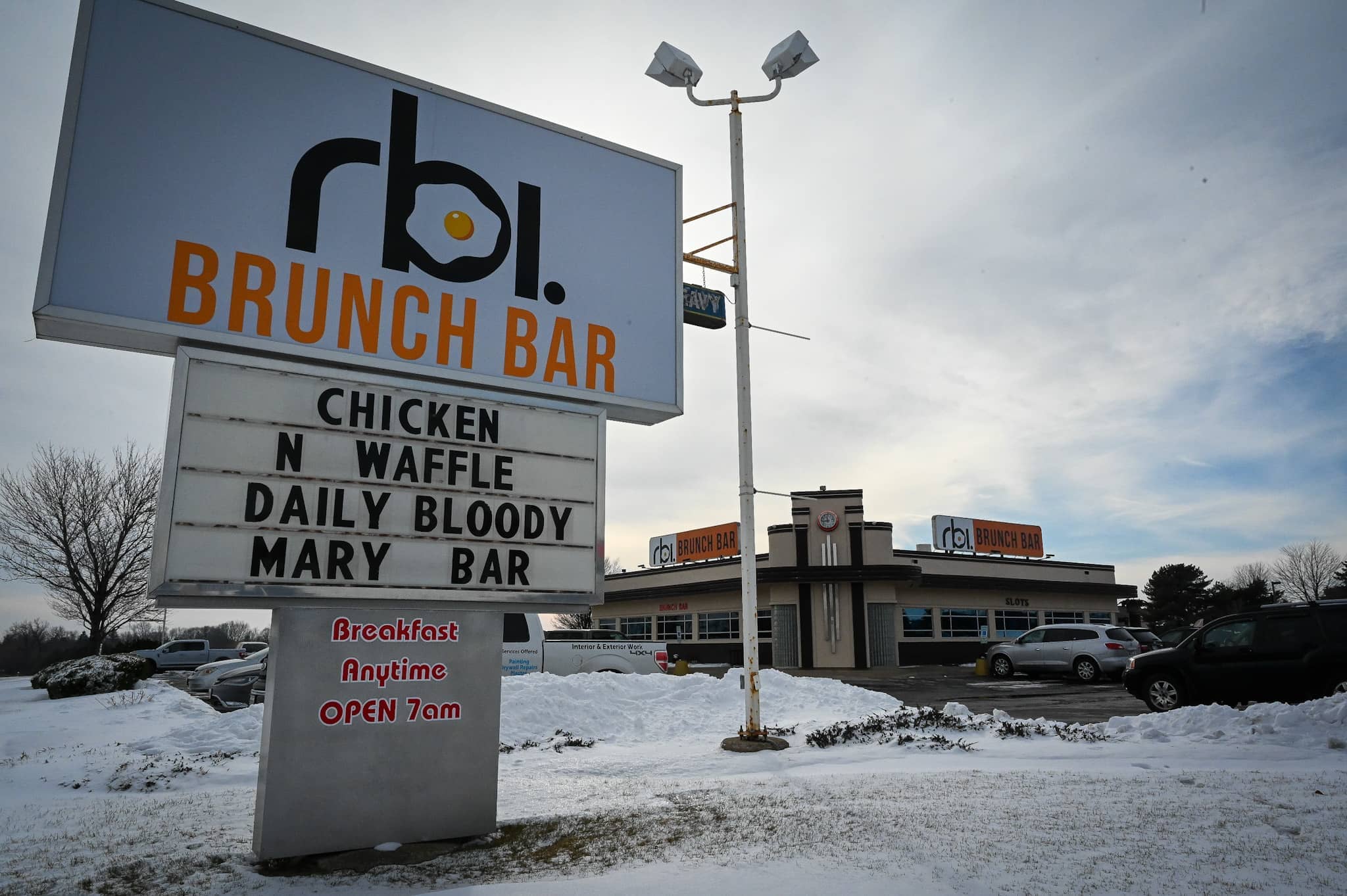 ROCKFORD— For the last 16 years, RBI Bar & Grill was a place for locals to grab a bite to eat, drink, catch a late game and dance to a DJ.
It operated seven days a week and 19 hours a day.
Owners Andy Roiniotis and Denny Trakas decided it was time for a change.
"We thought during the pandemic, the labor force has really been a challenge … we wanted to simplify our lives, simplify the restaurant and focus on what were really good at," Roiniotis said during an interview on the B103 Morning Routine.
RBI, 3870 N. Perryville Road, has now rebranded as RBI Brunch Bar, ditching the night life side of the operation to focus on omelets, Swedish pancakes, chicken and waffles and other brunch staples. The kitchen closes at 4 p.m., but video gambling machines remain open to play until midnight.
"RBI has always been known for really good breakfast, so on weekends we would crush it every morning and we said, 'Let's try to do something that the Rockford market doesn't have like an RBI Brunch Bar, like something where you can watch the game in the morning, get a Bloody Mary,'" Roiniotis said. "I mean we've already been doing it for 16 years, but we just enhanced it."
He said the decision came after five years of talking and consideration.
RBI Brunch Bar's new menu has some elaborate items that you would normally see in a Chicago brunch bar, including a full Bloody Mary bar, mimosa flights, skillets, breakfast tacos and pizzas.
"People were so used to going to a bar to catch the late night game or get a DJ or dance," Roiniotis said. "Now they are going in there with their families for brunch. It wasn't just a shock to us but to a lot of people that have been driving by that same sign for 16 years."
About | RBI Brunch Bar
Where: 3870 N. Perryville Road, Rockford
Hours: 7 a.m. to 5 p.m. daily; slots remain open until midnight
Menu: See it here
On the web: facebook.com/rbibrunchbar
Phone: 815-877-5592