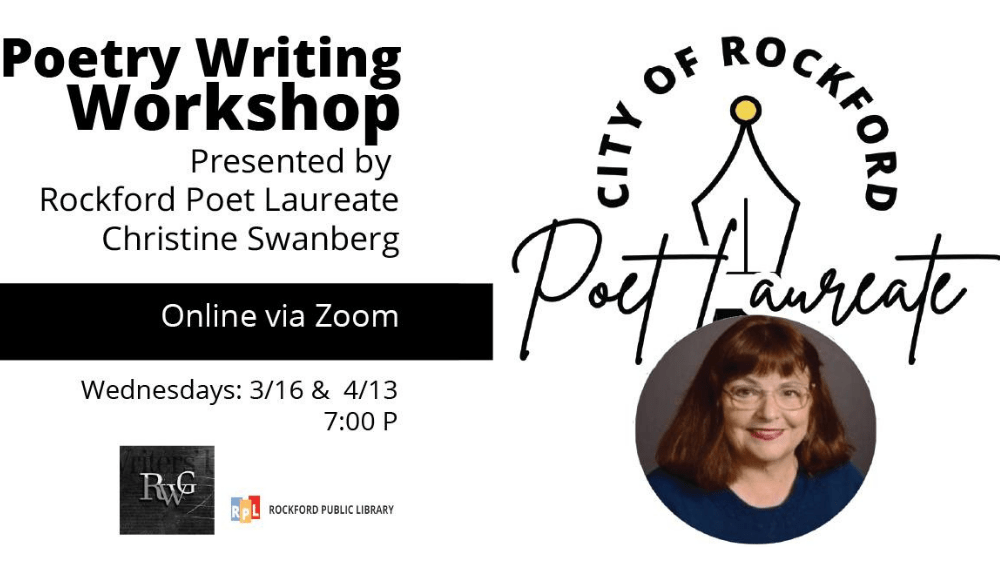 ROCKFORD — Learn to write poetry from a pro this spring with two free online workshops hosted by the city's poet laureate.
Christine Swanberg, who holds the city's two-year honorary position, is offering two Zoom classes that focus on different disciplines.
She has more than 500 published works in 75 nationally recognized journals and has won several accolades, including first prize in the Midwest Poetry Review, a merit scholarship to the Vermont Writers Program, and a Carl Sandburg fellowship.
The workshops
What: Crafting comparisons
When: 7 p.m. Wednesday, March 16
About: You'll look at how comparisons such as similes and metaphors can add life to poetry and figure out ways to create original and unique writing.
What: Crafting sonnets and beyond
When: 7 p.m. Wednesday, April 13
About: Think you can't write a sonnet? Think again. Swanberg will share how after many years of writing free verse, writing sonnets became refreshing.
To register: Email sally@rockfordwritersguild.org