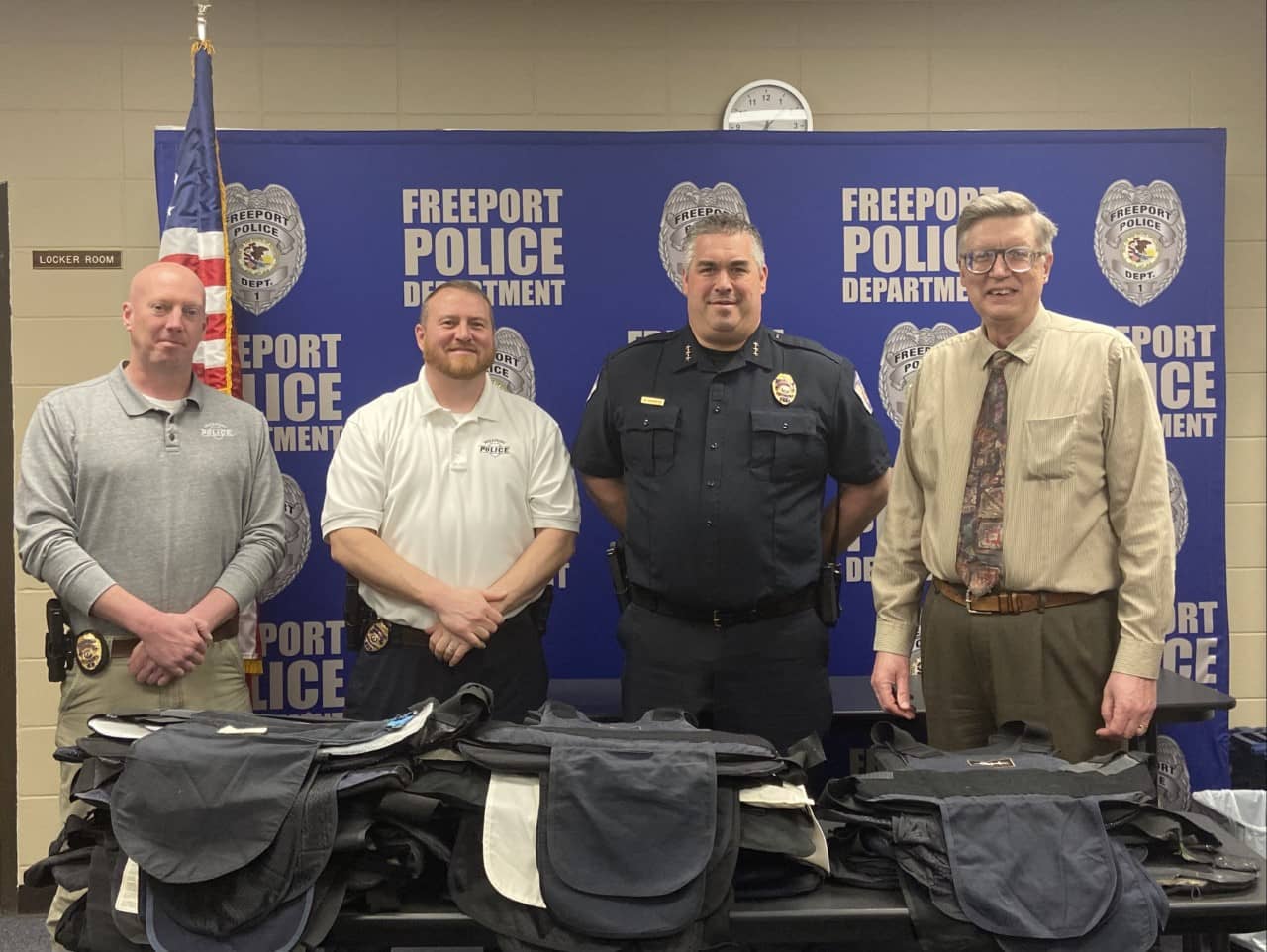 FREEPORT — The Freeport Police Department is donating 33 Kevlar vests to Ukraine to help protect citizens as they defend their country against the Russian invasion.
The vests are past the city's insurance expiration and can no longer to be used by Freeport police officers, the city said in a news release. City Council members on Monday declared the vests to be surplus equipment.
"We are thankful that we can assist the Ukrainian people in safeguarding their families and homes," Freeport City Manager Randy Bukas said in the release.
Earlier this month, the Illinois Association of Chiefs of Police sent out a notice to police departments across the state seeking vest donations.
The ballistic vests will be shipped to the citizens of Ukraine with no cost to the city of Freeport. The Freeport Police Department joins several other Illinois police departments including McHenry, East Dundee and Orland in donating to this cause.