ROCKFORD — More than $161,000 has been raised for Rockford's Ukrainian sister city, providing vital medical supplies and more than 270,000 meals for the people of Brovary.
Brovary, a city of about 110,000 located roughly 15 miles northeast of the Ukranian capital of Kyiv, has been Rockford's sister city since 1995. Its leaders reached out for help after the Russian invasion, and on March 4 the Brovary Relief Fund was launched in partnership with Kids Around the World and the Community Foundation of Northern Illinois, along with the city and Rockford Area Convention & Visitors Bureau.
Hundreds of people and organizations have donated to the relief fund, with the Community Foundation receiving more than $61,000 and Kids Around the World raising more than $100,000 from donors across northern Illinois and throughout the country, the city said Tuesday in a news release.
"We are humbled at the flood of support that has been activated by this effort and the generosity, love, and solidarity expressed for the people of Ukraine," Dan Ross, president of the Community Foundation, said in a news release. "It is our solemn privilege to provide a conduit for this giving, and we are immensely grateful for the logistics and international giving expertise Kids Around the World has provided. This partnership has ensured every gift is put to immediate and direct use for lifesaving supports in Brovary."
Many of the donors left messages of support, as well. Some of those messages include:
"Sending love, prayers and hope for peace for the people of Ukraine. Our hearts ache for you." – Mary and Peter Anderson

"To all Brovary residents: Our hearts and prayers are with the people of Ukraine. What is happening in your country is unbelievably horrible. Stay strong and be safe. You are in our thoughts at all times." – Gary Batty

"[Given in] memory of Daniel Barnhart. Always a champion of the underdog." – William and Norma Lee Barnhart
Diesel generators purchased with funds raised have been delivered to Brovary, and nine pallets of medical supplies have been purchased and delivered to the Brovary hospital.
Brovary shared video of the medical supplies arriving, along with a message from Brovary Mayor Igor Sapozhko.
"I would like to thank our friends from Rockford," Sapozhko said in the statement. "We've just received some expensive medicines. The grand total for them was $53,000. We're now unloading the truck to further share these medicines with all the medical facilities in our town."
Additionally, more than 270,000 meals packed by Kids Around the World and their partners in Texas and Oregon are being sent to the Chicago Rockford International Airport where a Senator International 747 plane will transport them to the Romanian/Ukrainian border. This plane transport has been provided at no cost thanks to Senator International.
How to help
To donate, visit cfnil.org or kidsaroundtheworld.com to make a secure online contribution.
Checks can also be made out and mailed to either organization with a note that says the funds should be used for the Brovary Relief Fund.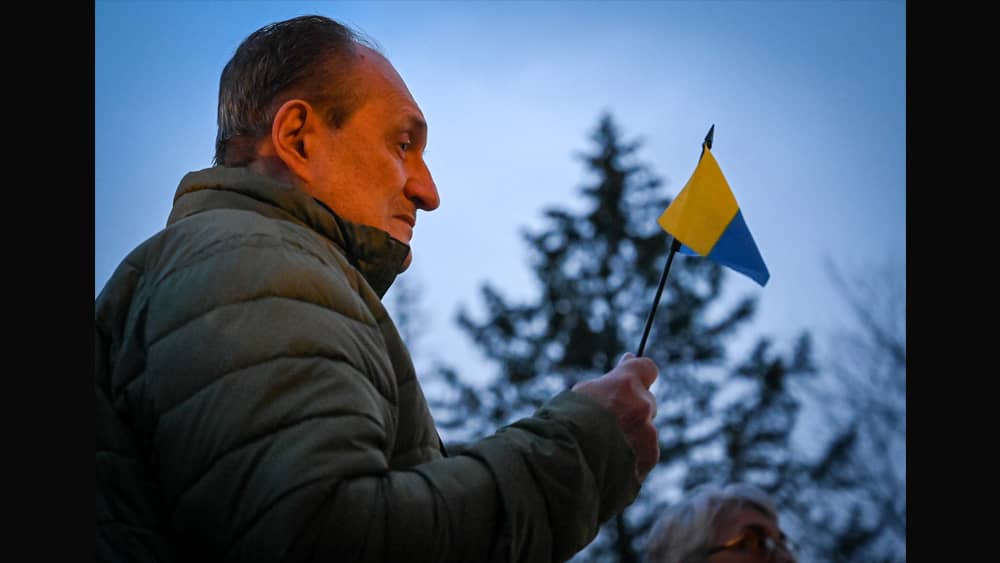 This article is by Kevin Haas. Email him at khaas@rockrivercurrent.com or follow him on Twitter at @KevinMHaas.