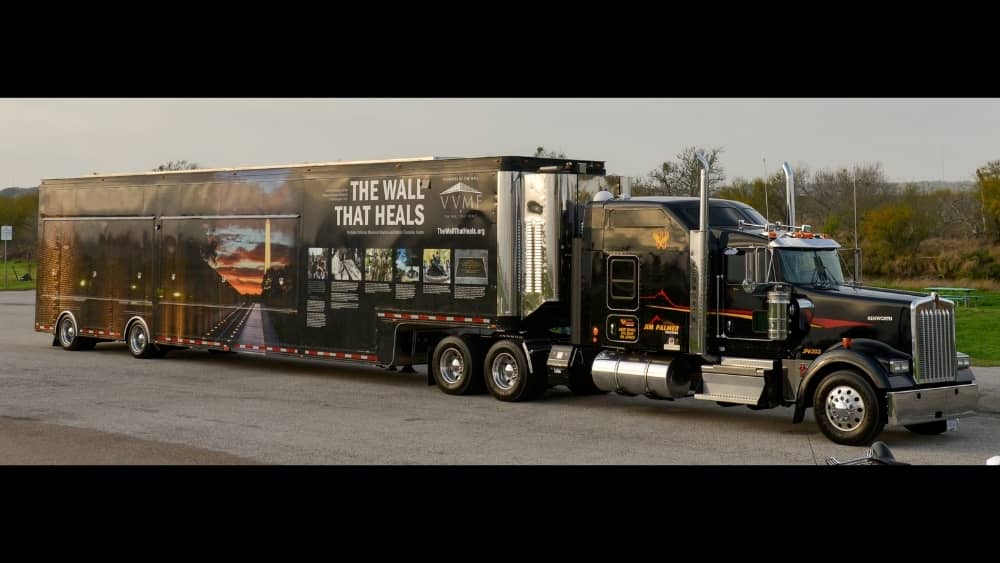 BELVIDERE — The Wall That Heals, a three-quarter scale replica of the Vietnam Veterans Memorial in Washington, D.C., is coming to Boone County next week.
The wall and its mobile education center will be on display 24 hours at the Boone County Fairgrounds, 8847 Illinois Route 76. It will be in the centerfield of the track at Gate 6 off McKinley Avenue and Illinois Route 20.
The Wall That Heals honors the more than three million Americans who served in the U.S. Armed Forces in the Vietnam War and bears the names of 58,276 men and women who died in the war. It is being brought to Boone County with the help of Flora Grange No. 1762.
"Hosting The Wall That Heals provides an opportunity for healing and an educational experience for visitors on the impact of the Vietnam War on America," said Jim Knotts, president and CEO of the Vietnam Veterans Memorial Fund, in a news release.
The wall will be constructed Wednesday, May 11, starting at 8:30 a.m., and it will be on display from midnight Thursday to 2 p.m. Sunday, May 15.
A welcome ceremony will take place at 6:30 p.m. Thursday, May 12, when six Vietnam soldiers from Boone County who died in the war will be honored. An honor ceremony where "Quilts of Valor" will be presented to area veterans will take place at 2 p.m. Saturday, May 14.
"The members of Flora Grange No. 1762 are honored and humbled to be able to bring this moving and touching exhibit to Belvidere so the veterans and citizens of Boone County can experience The Wall first hand," said Emalee Colver, co-chairperson of the Flora Grange The Wall That Heals Committee.
Volunteers are needed to set up and take down the wall. To donate time or money email Colver at granger.em.1867@gmail.com.