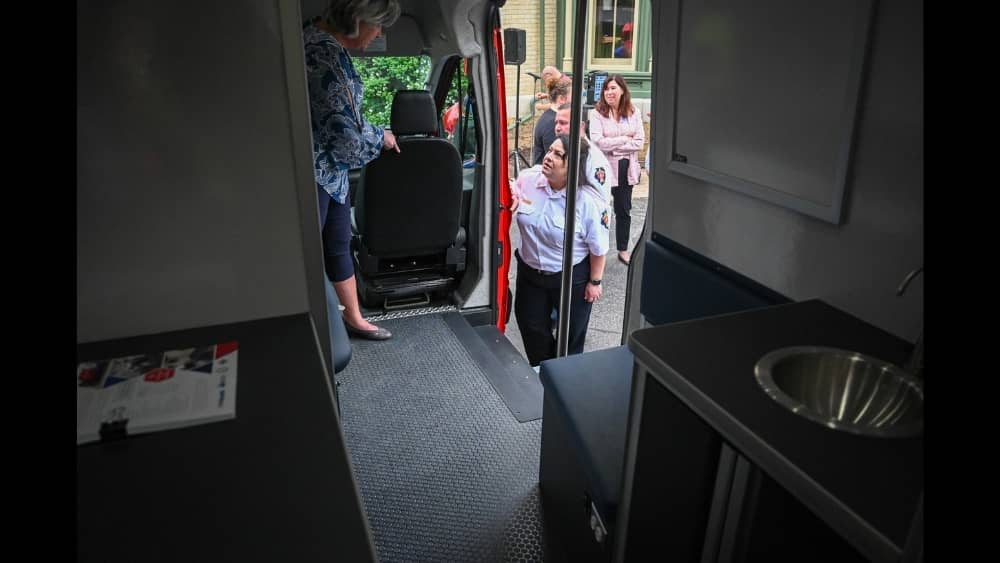 ROCKFORD — UW Health is bringing health screenings and other medical care directly to people with its first mobile health unit.
The customized medical van is designed to expand access to health care, especially for the uninsured and underinsured.
"We recognize that not everyone in our community has easy access," said Travis Andersen, president and CEO of UW Health. "When you can't get in or you can't be seen … nothing else matters."
"This is a really innovative and creative way to drive that access."
The van is staffed by a nurse and a paramedic and other medical professionals as needed. That could include a physician and advanced practice registered nurse in the future. There is no cost to patients for using the services. No appointment is necessary to access services at the mobile unit.
It will provide non-urgent medical care and support services including preventive care, vaccine clinics, basic first aid, sports physicals, car seat safety checks, bicycle safety, health education materials, naloxone training and distribution, and medication management support.
UW Health plans to bring the van to homeless shelters, food pantries, neighborhood parks, school and sporting events and other gatherings. You can email MobileHealthUnit@uwhealth.org to request it to stop at a community event.
Matt Wolf, plan president of Molina Healthcare, said the organization provided more than $180,000 for the purchase of the van.
"We are so grateful for this investment that Molina has made into our community to be able to serve those families and to really help address the social determinants of health in our community and ultimately lead to better outcomes for some of the most vulnerable individuals," said Anqunette Parham, executive director of Health and Human Services for the city of Rockford. "We are very grateful for the opportunity to go out in the community and reach people where they are."
This article is by Kevin Haas. Email him at khaas@rockrivercurrent.com or follow him on Twitter at @KevinMHaas.