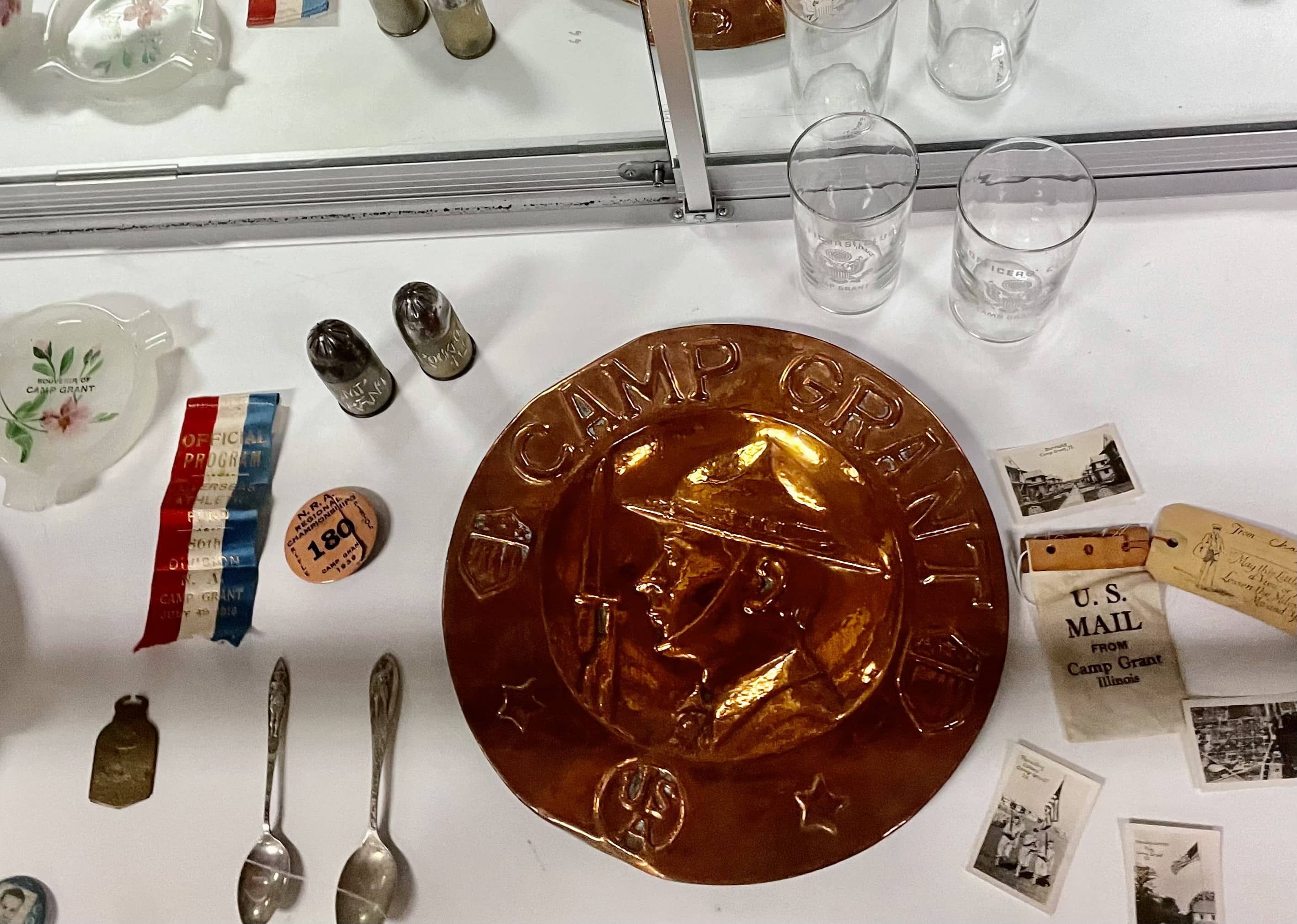 ROCKFORD — Midway Village Museum has launched a campaign to raise funds to build a permanent Camp Grant exhibition called You're in the Army Now: Camp Grant, Rockford's Legacy.
The museum held a news conference Wednesday to introduce the campaign and reiterate the importance of Camp Grant in Rockford's history.
"We're hoping today that people are inspired to hear about what we're trying to do and will consider donating," said Patrick O'Keefe, executive director of Midway Village Museum.
Mayor Tom McNamara joined O'Keefe and Laura Furman, curator of collections for Midway, in announcing the news in the Aviation Gallery.
"You think about Midway Museum, and it's our museum: It's Rockford's museum," McNamara said. "My mom always said and continues to say to me, 'We always, no matter where you're at, you stand on someone else's shoulders.' And I think when you walk through Midway you recognize and have a deeper appreciation of all the amazing shoulders that we all stand on."
Camp Grant had an immense impact on the local economy during World War I and II, bringing in thousands of soldiers, including more than 6,000 enlisted African American soldiers. Between the World Wars, the space was used by the Illinois National Guard and the Civilian Conservation Corps.
"It gives you a whole new perspective and appreciation for how we've grown as a community," Furman said. "It's what made it possible for us to develop in the ways that we have and the ways we've reinvented ourselves over the years as opportunities have come up."
Some of the items featured in the new exhibit include photographs, maps, ID badges, souvenirs and more.
Yolanda Weisensel was also given special thanks from O'Keefe for her work preserving the Camp Grant story and for her dedication to Midway. She ran the Command Post Restaurant with her late husband, Stanley, for 25 years.
"We give that family a ton of credit and appreciation," O'Keefe said. "Thank-you, Yolanda."
Midway has raised nearly $130,000 so far with a goal of $525,000. It will continue to update its position in the fundraising process.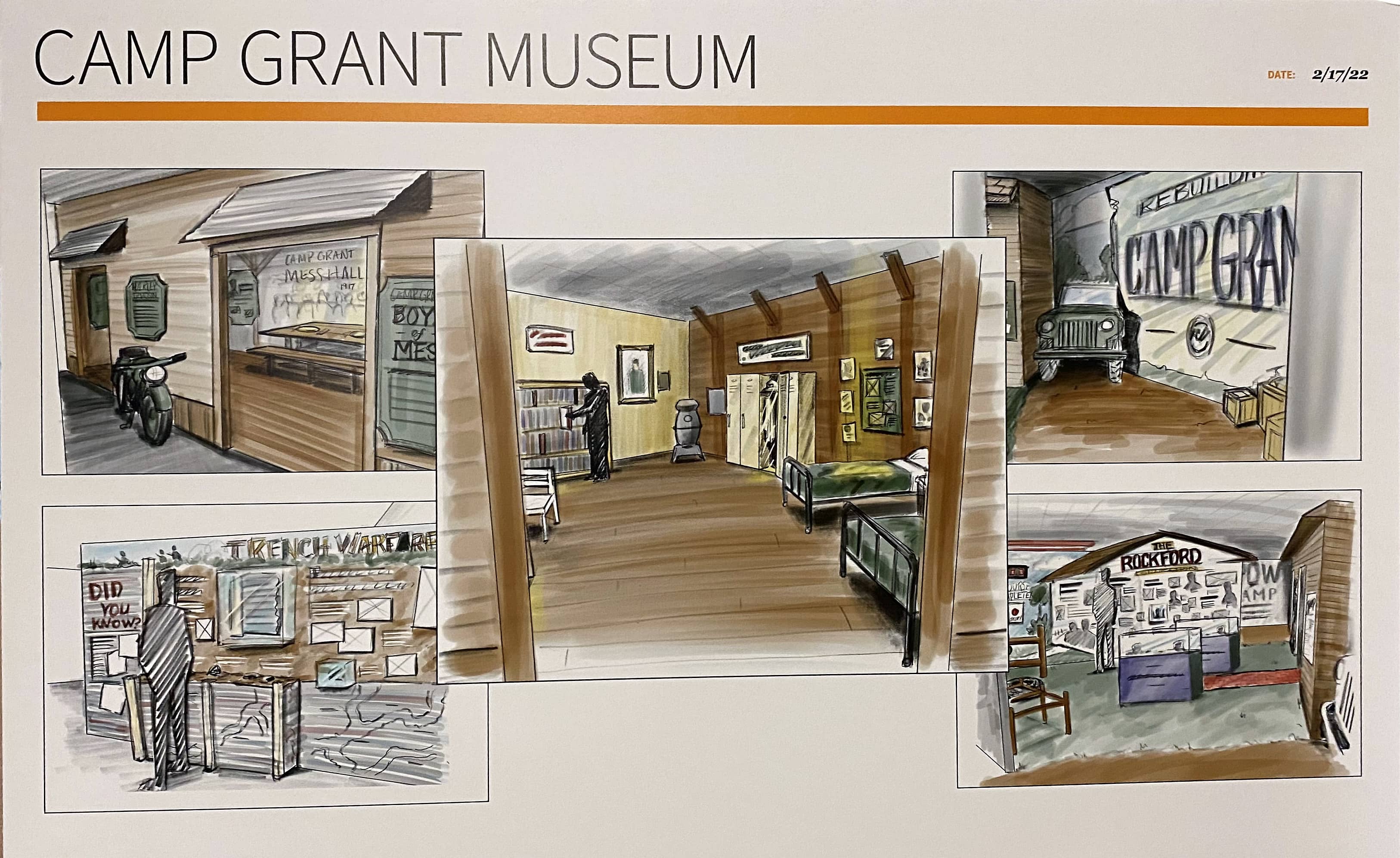 How to help
Midway Village Museum urges those inclined to help to go to their website midwayvillage.com for additional information.
Donations to the Camp Grant Collection Fund can be accepted here and you can donate relevant items here.
This article is by Mary Sisk. Email her at msisk@rockrivercurrent.com or follow her on Instagram at @maryrrcurrent