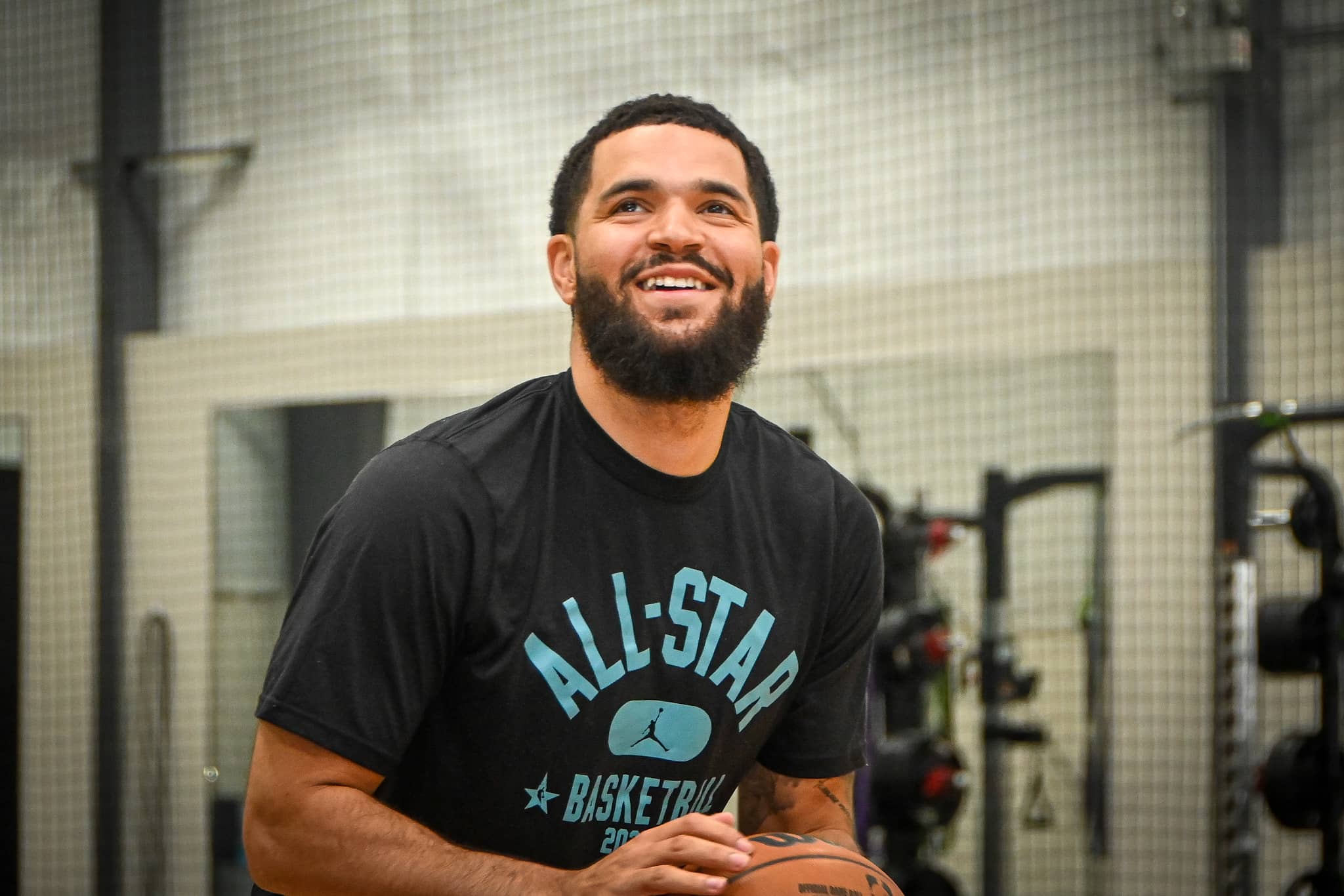 WINNEBAGO — Fred VanVleet is an NBA champion and an NBA All-Star, but the west-side Rockford native said an accolade he received for his efforts off the court may be the most meaningful.
VanVleet, a 28-year-old guard for the Toronto Raptors, was one of five finalists this year for the NBA's Kareem Abdul-Jabbar Social Justice Champion award. He was recognized for his many efforts to give back both in Rockford and Toronto, including his work creating scholarships that support equity in education and giving away hundreds of backpacks filled with school supplies.
The award ultimately went to Dallas Mavericks guard Reggie Bullock, but VanVleet said it was a "huge honor" to be included in the conversation.
"I wasn't trying to win an award with the work that I do, I was just doing it because I think that I should be," VanVleet said in a joint interview with the Rock River Current and Matt Trowbridge of the Rockford Register Star. "To be mentioned with Kareem Abdul-Jabbar, I think that's pretty special. That's probably the coolest award that I've been in contact with."
The Auburn High School graduate made those comments Thursday as he prepares for another event that gives back to his hometown: the Fred VanVleet Fest and summer camp. That event, which takes place June 23-26, is just another example of something "I feel like I should be doing."
VanVleet spoke to local reporters Thursday from his private training facility in Winnebago, where he spends much of the summer offseason working out with his brother J.D. Danforth.
He also talked about his offseason training regimen, earning his first All-Star honors, a recent documentary about his life and his work to stay connected to his hometown, to Toronto, and to Wichita, Kansas, where he played college basketball.
Offseason training
VanVleet said he determines his offseason training regimen based on a mix of his own evaluation for what parts of his game need work, statistical analytics and what he sees on film.
"There's some areas of improvement, obviously. I was one of the top 3-point shooters this year, didn't finish at the rim great for the entire year, I had some good stretches," he said. "There's definitely some things to polish up, but we work on everything and that's why I feel like I continue to have improvement because we don't really leave anything out when we get back to work."
VanVleet has made particular strides on the defensive end, something scouts thought would be a weakness for him at the NBA level. Instead, he averaged 1.7 steals per game this season, his third straight with nearly two steals a game. And, he missed out on one of the NBA's two All-Defensive Teams by just one voting spot. He received two first-team votes and 37 second-team votes for that honor.
"I think (Auburn) Coach (Bryan) Ott would be pretty proud of that," VanVleet said. "That was supposed to be my weakness coming in, I wasn't supposed to be able to guard anybody because I was too small and I wasn't athletic enough."
Now he's viewed as one of the league's better defenders at guard, a difficult position to defend when tasked with slowing down high-scoring players like Trae Young, Kyrie Irving or Stephen Curry.
"You gotta guard a guy like Trae Young who might get a hundred ball screens in one game and you gotta try to stop him," VanVleet said. "It's a fun challenge every single night, and something I take a lot of pride in."
(story continues below photo)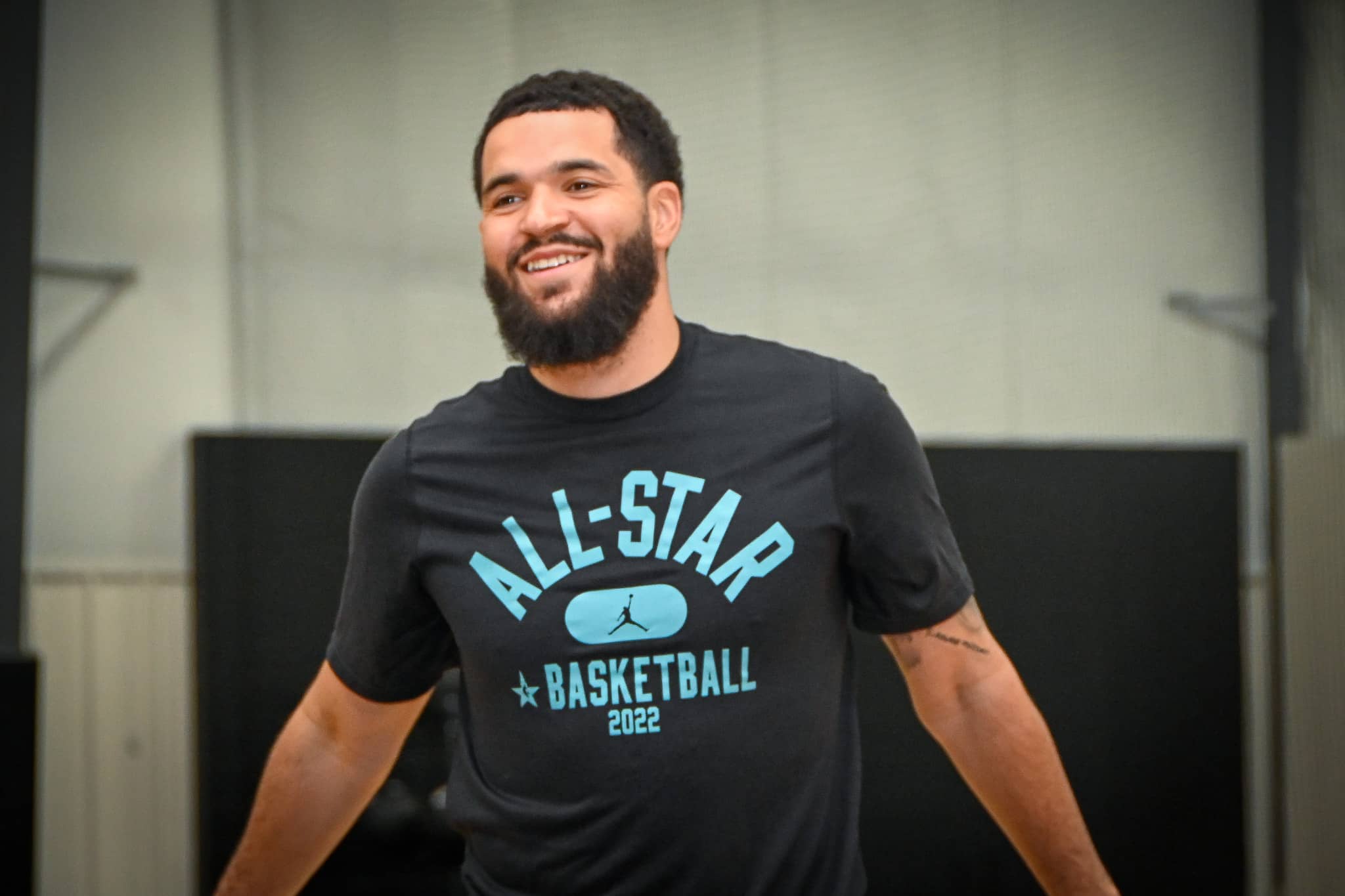 VanVleet's brother Danforth is an Auburn alum who played college ball at Kentucky Wesleyan. Now he trains athletes of all ages, with an NBA All-Star on his training resume.
"I'm proud of him and his growth," VanVleet said. "We've been training together since I was 10 years old."
VanVleet puts in his offseason work at what was the Athletic Edge Sports Center in Winnebago, which he acquired from the former owners and installed a hardwood floor with his FVV logo. He said when he's not using it, Danforth is training other athletes through his company Joe Buckets Training.
His upcoming camp will be at his high school alma mater of Auburn, but he said there could be future programming for youth at the training facility.
"The only thing that I might get some flack for is that it's out here in Winnebago, you know I'm a west-side Rockford kid," he said. "It fell into my lap, so I had to take the opportunity."
Inspiring 3 towns
VanVleet is a hometown hero in Rockford, where his rise from high school standout to college star and NBA All-Star inspires young athletes across the region. But his career is also followed closely in Wichita and Toronto, and he feels a responsibility to support those communities, too.
"I feel an obligation to kind of tap in to whatever community I'm in," VanVleet said. "I credit Rockford for a lot of my makeup and my toughness and my resilience, so I feel obligated to give back."
In Toronto, he gave away more than 1,000 backpacks of school supplies to historically marginalized students throughout the greater Toronto area, and he created an annual higher education scholarship for a Black or indigenous student. He also continues to support his college alma mater.
"Every person I encounter I try to make them better and better myself," he said. "I think that's the way we should do it. We all keep raising each other's levels.
"Wichita, obviously, I had a great career there. I benefited from living in that community – Toronto the same thing," he said. "Wherever I benefit, and we've got good relationships, we're always going to try to pay it back."
Documentary star, All-Star
He was also the subject of a documentary released in February: "Par-lay: Bet On Yourself."
"More than anything I just try to be an inspiration to somebody," he said. "As long as one person watches it and finds some inspiration or hope then I've done my job."
The story follows VanVleet's journey from the death of his biological father when VanVleet was just 5 through his upbringing in Rockford on his path to the NBA. It debuted on The Sports Network in Canada and is available on several streaming apps.
"For me, just being able to share that is more important than anything, to pass it down to the next generation," he said.
After winning an NBA championship with the Toronto Raptors in 2019, VanVleet keeps finding new ways to inspire his hometown and beyond as his game evolves. This year, he was one of the top 3-point shooters in the NBA, sinking the third most 3-point field goals behind future Hall-of-Famer Steph Curry and Buddy Hield, who played 16 more games this season than VanVleet. And, being considered as a potential All-Star last year, he was selected as a reserve this season.
"To be picked and to be chosen to be an All-Star reserve was a special nod of appreciation that I can look back and say that I did that," VanVleet said. "Just a little kid from Auburn High School that went on to be an NBA All-Star, I think that's a pretty cool story."
This article is by Kevin Haas. Email him at khaas@rockrivercurrent.com or follow him on Twitter at @KevinMHaas or Instagram @thekevinhaas.
---
Know Before You Go | Fred VanVleet Fest
Bet On Yourself Bowling
Where: Cherry Bowl, 7171 CherryVale N. Blvd., Cherry Valley
When: 6-10 p.m. Thursday, June 23
About: The event features cosmic bowling, a silent auction, prizes, music and other activities. You can purchase a time slot from 6 p.m. to 7:30 p.m. or 8:30 p.m. to 10 p.m.
Cost: $100 per time slot, includes bowling and shoe rental for up to five people per lane.
FVV Experience 
Where: Auburn High School, 5110 Auburn St., Rockford
When: 5-9 p.m. Friday, June 24
About: There will be on-court activities, games, giveaways, and 3-point and dunk contests. Children under the age of 14 must be accompanied by an adult, and no outside balls will be allowed in the facility.
Cost: $5 per person. Kids registered for FVV Summer Camp are admitted free.
FVV Summer Camp
Where: Auburn High School, 5110 Auburn St., Rockford
When: 10 a.m. to 3 p.m. Saturday-Sunday, June 25-26. (K-3rd grade camp runs 10 a.m. to noon)
About: The weekend basketball camp is open to boys and girls in grades K-12 and serves as the finale to FVV Fest. Participants will receive a T-shirt, lunch and training from Fred VanVleet and other basketball trainers, coaches and other experts.
Cost: $100 per participant
You can register at any of the events at FVVFest.com.