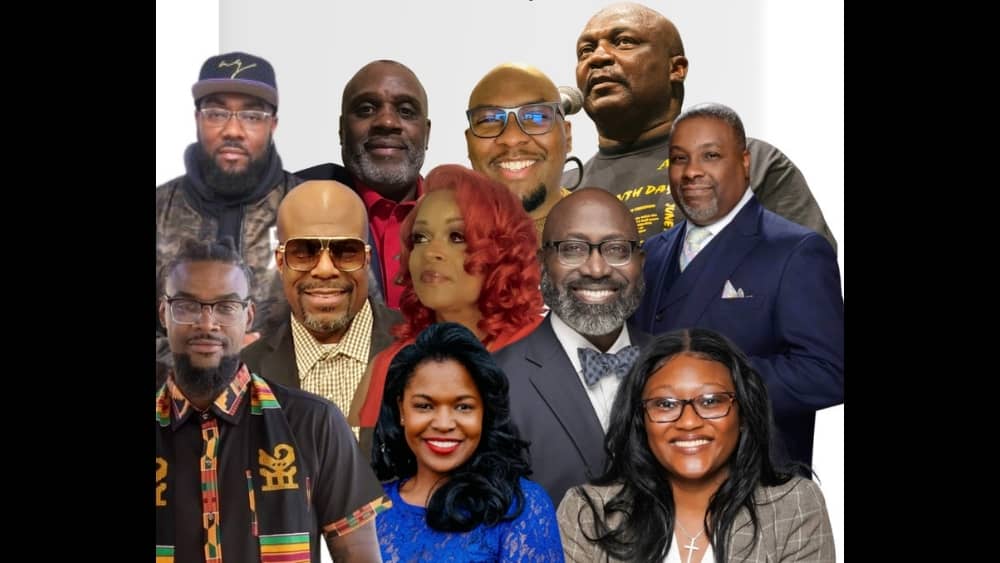 ROCKFORD — This weekend will be filled with festivities celebrating Juneteenth with three days of music, conversation, food and other activities commemorating the end of slavery.
This is the second year that Juneteenth is being commemorated as a federal holiday. Last year, President Joe Biden signed the Juneteenth National Independence Day Act into law.
The holiday recognizes the anniversary of June 19, 1865, when Gen. Gordon Granger delivered the news of President Abraham Lincoln's Emancipation Proclamation to Galveston, Texas. It came more than two years after the proclamation was issued on Jan. 1, 1863.
In Rockford, Tommy Meeks has organized celebrations of Juneteenth for more than 30 years. Last year, Illinois lawmakers passed a resolution commending Meeks for his efforts. Meeks is leading a two-day celebration this year, his 32nd organizing the festivities, and a Freedom Day Festival will kick off the weekend Friday night.
The Freedom Day Festival is organized by long-time Rockford resident LaVonne Williams, and it doubles as a fundraiser to help Williams' efforts to beautify West State Street and establish permanent ways to bring cheer to the 13th Ward year-round.
"We were able to decorate two locations along West State Street this past December for the Christmas season, but there is so much to be done," Williams said in a news release. "This fundraiser will provide the money needed to do even more to beautify the West State Street area for the holidays. My hope is that we can add more permanent displays, décor on light poles, and provide more resources to help residents stay informed, safe, and included."
Here's a look at the activities taking place Friday, Saturday and Sunday.
Freedom Day Festival
What: A night of live R&B music, food, a car show and multiple local vendors.
When: 6 p.m. to 9 p.m. Friday, June 17
Where: Sinnissippi Park Music Shell, 1401 N. Second St., Rockford
Cost: $21 for adults; free for ages 16 and younger
Information or tickets: 815-965-706
How to help: Donations toward Williams efforts can also be made through the Rockford Park District Foundation. Charitable gifts made to the Foundation are tax deductible and can be mailed to 401 S. Main St. Rockford, IL, 61101.
Juneteenth Collaborative Weekend Celebration
Where: Sinnissippi Park, 1401 N. Second St., Rockford
Cost: Free
Saturday's lineup
3 p.m. Community Chautauqua conversations
4 p.m. Groove Hotel live music
5 p.m. Community Chautauqua conversations
6 p.m. Miss Juneteenth Princess and Queen competition
7 p.m. Live music and dance party for all ages with cash giveaways and prizes
Sunday's lineup
11 a.m. Community church service with Pastor R.G. Alexander of Hope Fellowship Church and Pastor K. Edward Copeland of New Zion Missionary Baptist
1 p.m. All Black Graduation with Tony Turner of Conscious Coaching
3 p.m. DJ Rated AG and special Juneteenth performances
3:30 p.m. Lives Gospel music and special guest speakers
4:15 pm. Juneteenth Community Awards
5 p.m. Sunday's Best Competition with Harlan Jefferson
6 p.m. Dorothy Paige-Turner
6:30 p.m. Jermaine Rideout and Soul Serious Gospel Band
7:15 p.m. Juneteenth Queen Competition Crowning
7:30 p.m. New Royal Travelers live music