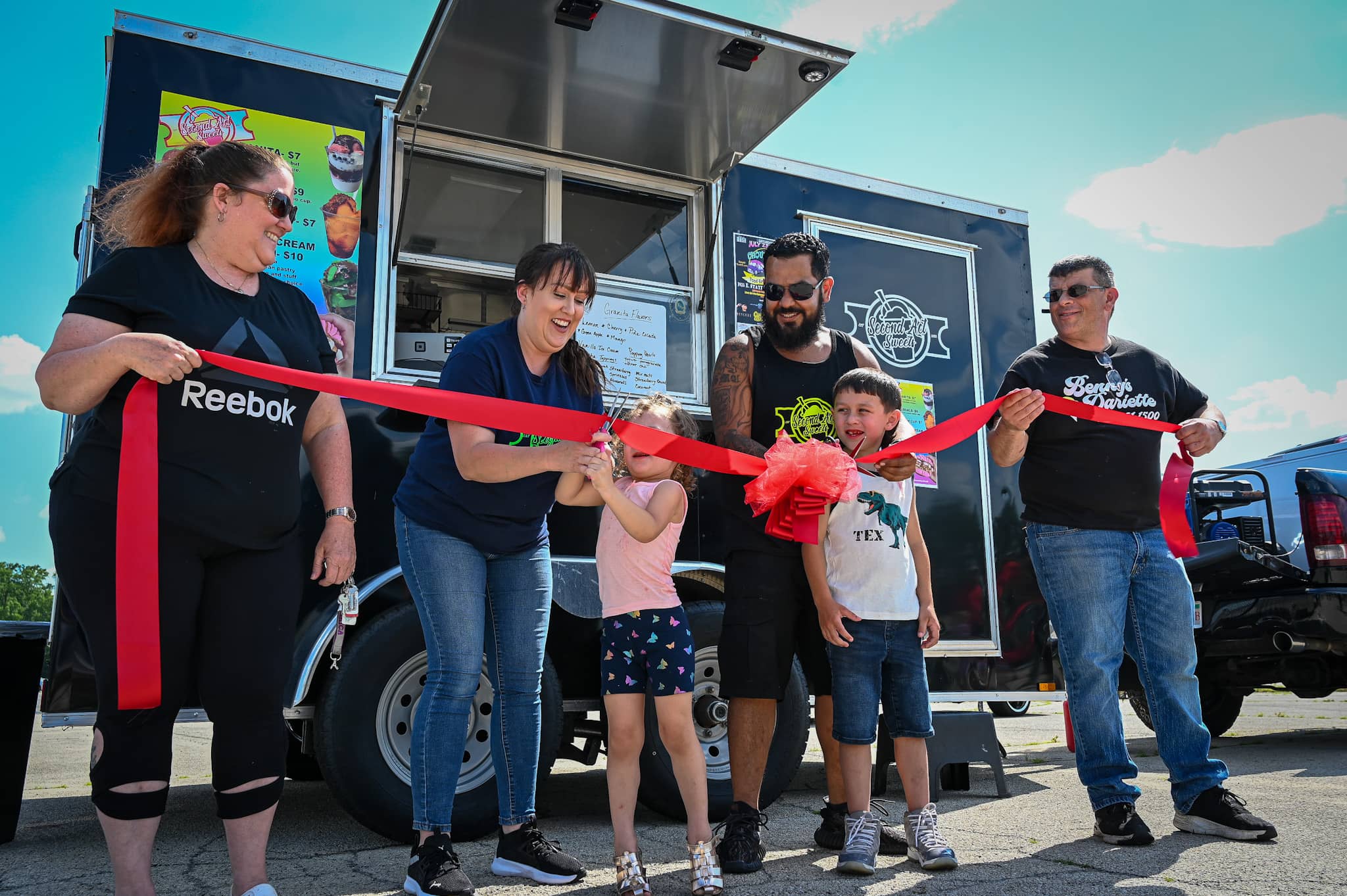 ROCKFORD — Benny's Dariette has been a summertime ice cream staple for families on the city's south side for decades.
The walk-up eatery at 1402 Montague St. has also been described as a hidden gem.
Heather Jonas is ready to make sure it's not hidden anymore.
Jonas, who spent a decade managing her father's dariette, is branching off to bring the classic granita and dessert recipes on the road with her new food truck called Second Act Sweets. She hopes to introduce the third-generation family business recipes to new places in the Rockford region and add items to her mobile menu that put a new twist on the dariette.
"I see how much people love it and I want to get us out there. We're in a location where not a lot of people know of us," she said. "I am trying to show people that it's an amazing place to visit. It's a Rockford staple. If you know, you know and if you don't you're missing out, and I want to be able to give that to everybody."
Second Act Sweets celebrated its grand opening on Tuesday with a ribbon-cutting in the parking lot next to Don Carter Lanes in the city's Miracle Mile.
"She's putting a great twist on an old classic," said Manuel Salgado, who runs the popular Rockford and Stateline Foodie Facebook group and is president of MASA.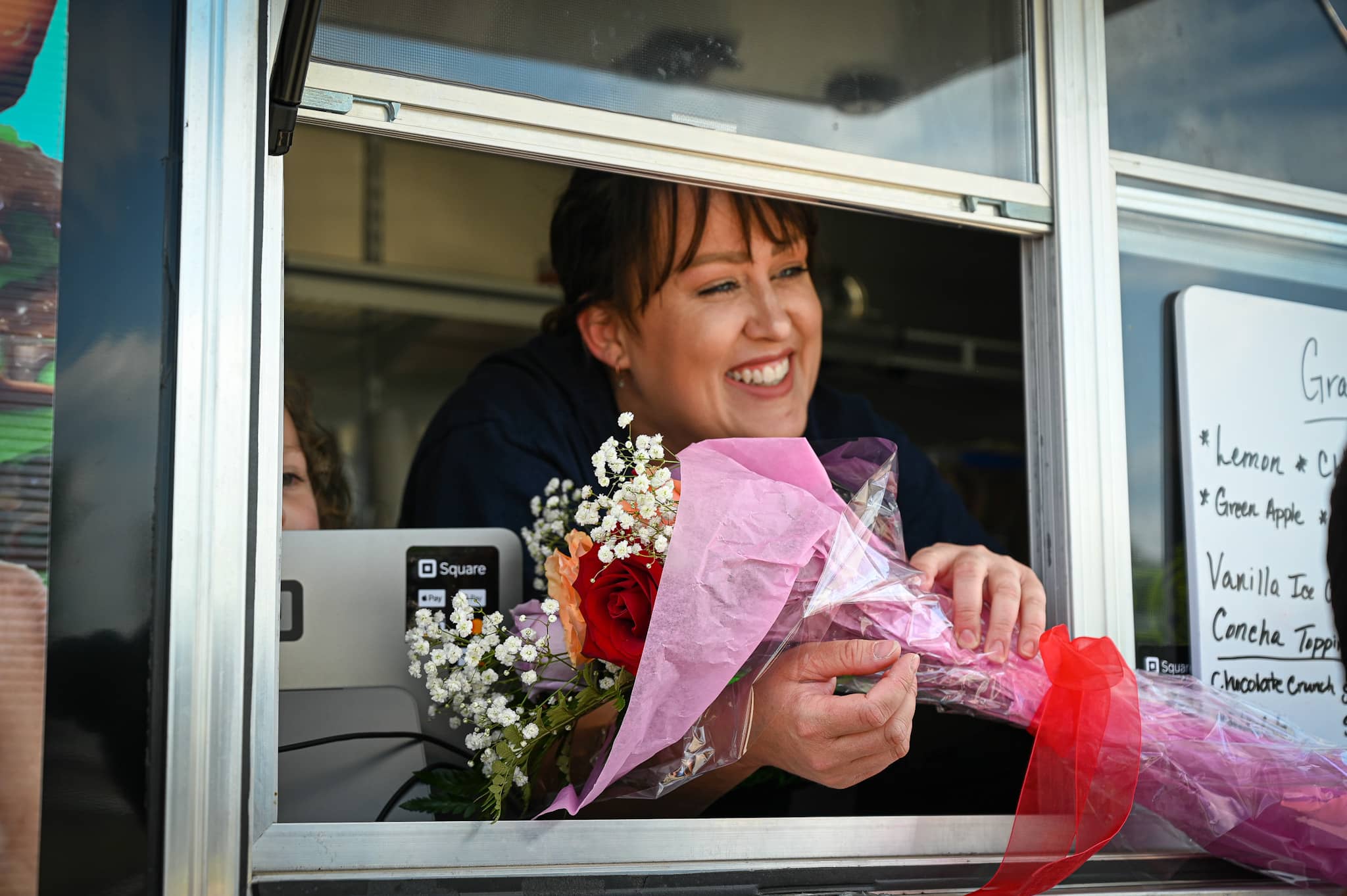 Salgado's nonprofit — which stands for Mexico Americanos Saliendo Adelante, or Mexican Americans Striving to get Ahead — has helped nine food trucks in the area get their start through its entrepreneurial education programs. It did the same for Second Act Sweets, and Salgado says Jonas has shown she's ready to branch out from Benny's Dariette.
"She's taken what she learned, that's been handed down generation to generation, and she's putting her twist on it," Salgado said. "A lot of businesses fail because they don't evolve. She knows that, she sees that."
The food truck offers granitas, concha ice cream sandwiches, mangoneadas and other desserts. Jonas infuses Mexican and Italian recipes into her menu.
"It's awesome to see that someone is making their own ice cream locally, using a classic recipe but then altering it, putting their own spin on things," Salgado said.
Salgado's nonprofit, which started as a Latino youth group in Belvidere, offers a plethora of services for business owners ranging from designing logos, which it did for Second Act Sweets, to branding and hands on help with permits and inspections.
"We paint, we clean we prep — anything to help them get through that process of getting approved," Salgado said.
Jonas, who is married to Marco Orenday and has two children ages 7 and 3, said her menu will evolve over time. And it won't be a replica of what you can get at Benny's Dariette.
"She will have things here that I will not have at the dariette," said Benny Salamone, Jonas' father and the owner of the dariette. "She wants people to try different things and have different things."
She has her own recipes to introduce to the community. She said her chamoy, a savory Mexican sauce she makes from scratch, is one of her specialties.
"It's made with fresh products," she said. "I don't buy it. I buy every single item that's in it and mix them and blend them and (use) my own little seasonings."
Benny and Erica Salamone were there Tuesday to help Jonas cut the ribbon on her business. But, Benny said, Second Act Sweets is Jonas' business.
"She did it on her own. Everything inside of there is hers," Benny Salamone said. "I'm very proud of her."
A new treat that hasn't been revealed yet will be coming soon, he said.
"Something that the Rockford area, as far as I know, hasn't seen," Benny Salamone said.
How to find | Second Act Sweets
The best way to keep up with Second Act Sweets locations are through its social media accounts.
Facebook: @2ndActSweetsfoodtruck
Instagram: @secondactstweets
---
This article is by Kevin Haas. Email him at khaas@rockrivercurrent.com or follow him on Twitter at @KevinMHaas.